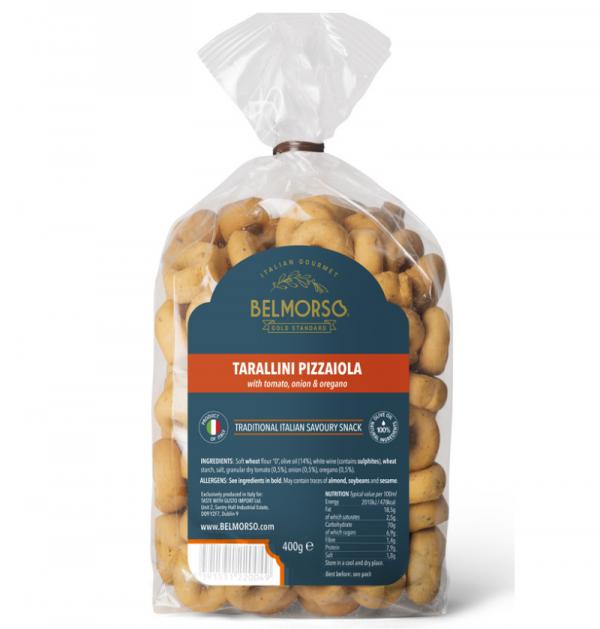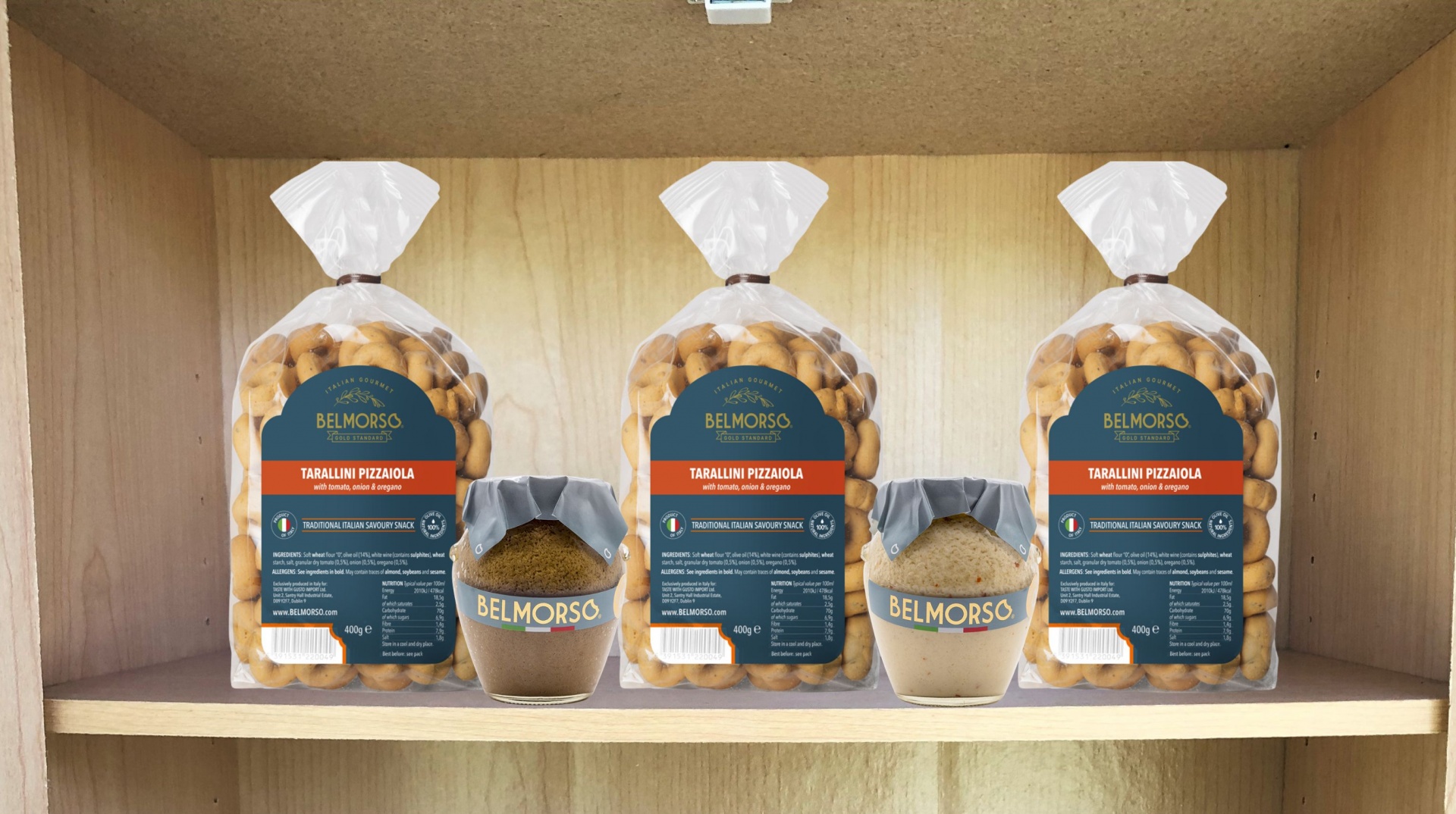 Belmorso Tarallini Pizzaiola with tomato, onion & oregano
Categories: Baked Products
The perfect pizza snack for those who always crave that delicious pizza flavour!
Belmorso Tarallini Pizzaiola with tomato, onion & oregano are a tasty, crunchy, pizza flavoured crackers-like snack.
Surely, a healthier alternative to snacking pizza all day long, they can be the perfect bite to stop that so demanding craving. 
If that's you, you need these in your snack cupboard.
Get a pack or two with one of these pates: Black Olive Tapenade, Artichokes, or Garlic.
Paul says:
"My favourite snack at work, combined with all sorts of pates; very tasty."
How to use:
A quick snack with cheese and hummus
As croutons in soups and salads
A party finger food with a dips selection
An accompaniment to aperitifs, cocktails, beer or wine
A children's lunch box filler - (the wine has completely evaporated in the process; it is first boiled then baked)


Ingredients:
Soft wheat flour "0", olive oil (14%), white wine (contains sulphites), wheat starch, salt, granular dry tomato (0,5%), onion (0,5%), oregano (0,5%). ALLERGENS: May contain traces of almond, soybeans and sesame.
Packaging:
400g Bag
Comments and reviews for Belmorso Tarallini Pizzaiola with tomato, onion & oregano
Be the first to write a review
People who likes Belmorso Tarallini Pizzaiola with tomato, onion & oregano, also buy:
Browse delicious artisan foods
---
FREE SHIPPING for orders over 50 €
---
---