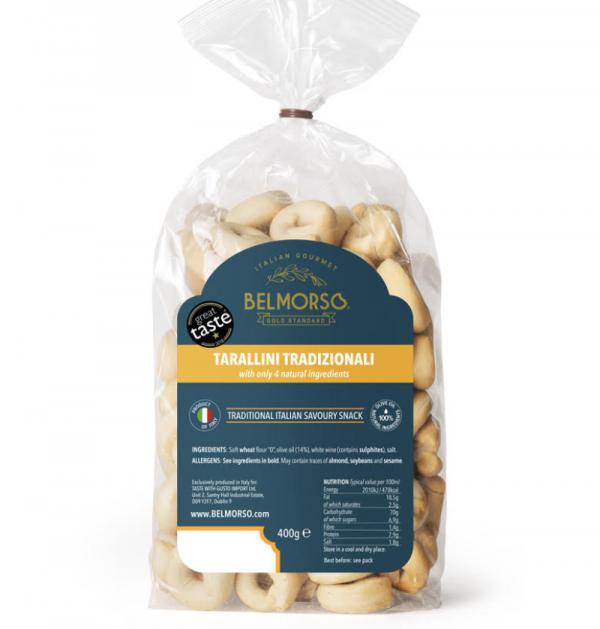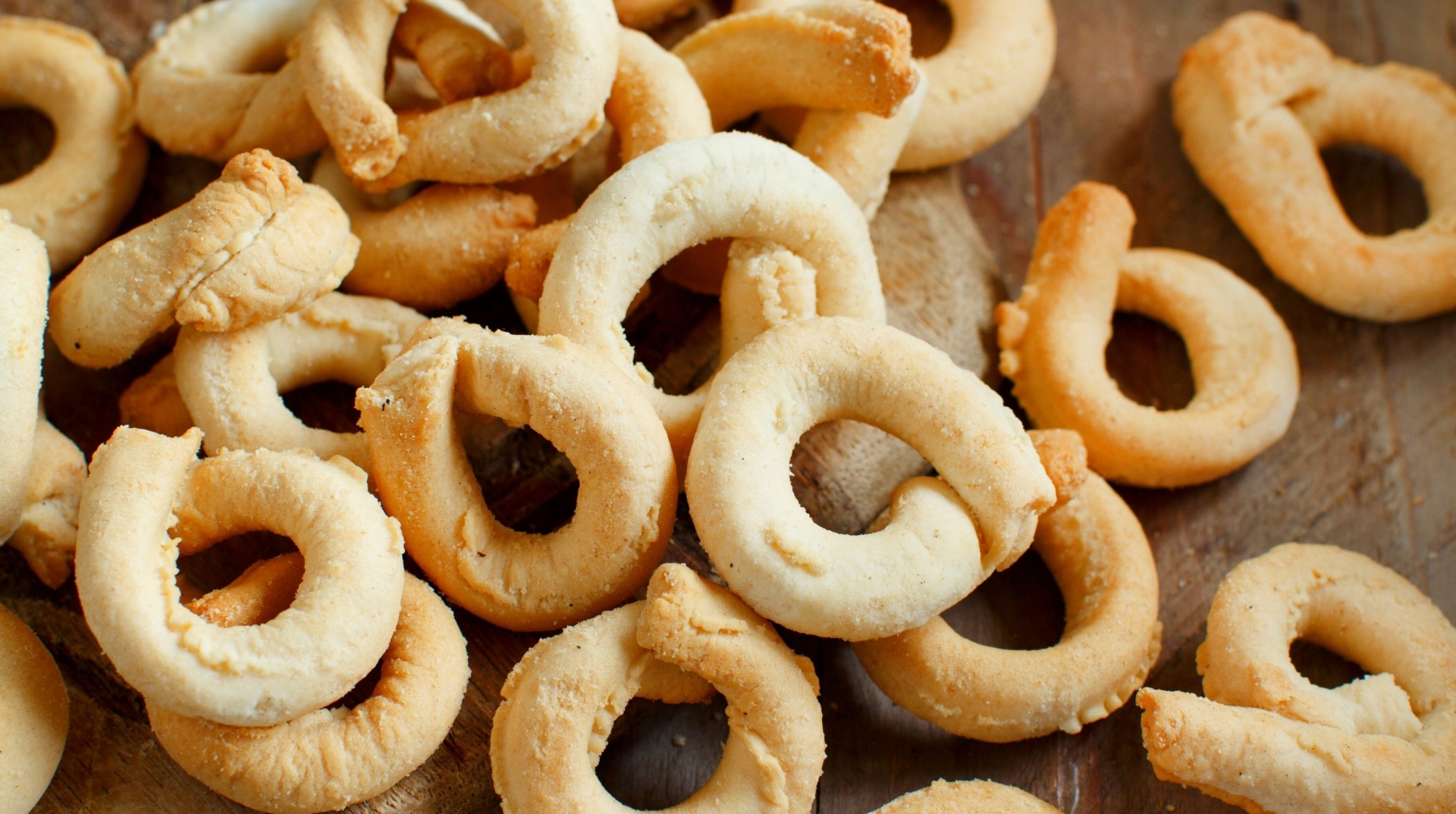 Belmorso Tarallini Tradizionali
Categories: Baked Products
Belmorso Tarallini Tradizionali Bread Bites are a tasty, crunchy and versatile snack food full of flavour. A healthy alternative to bread or bread sticks they are created with the finest ingredients - you will love these Tarallini Tradizionali!
Did you know you can also cook with Traditional Tarallini?
Here's a list of recipes from the blog that features our tarallini:
- Caprese Salad with Tarallini
- Healthy Apple Crumble with Tarallini
- Cialedda or Cucumber salad from Puglia also features Tarallini
- Pistachio Ice Cream Layered Cake is made with Tarallini Tradizionali
- Stuffed Breaded Chicken Rolls have a tarallini breading
- White Chocolate and Raspberry Cheesecake has a base made out of Tarallini
- Sausage Potato Croquettes made with Tarallini
- Nutella Tarallini Tarts
Fill your pantry with tarallini, and make one of the recipes above.
How to use:
A quick snack with cheese and hummus
As croutons in soups and salads
A party finger food with a dips selection
An accompaniment to aperitifs, cocktails, beer or wine
A children's lunch box filler - (the wine has completely evaporated in the process; it is first boiled then baked)

Bakery product
Ingredients:
Soft WHEAT flour type "0", reground durum WHEAT semolina, olive oil, extra virgin olive oil (3%), white wine (contains SULPHYTES), salt.

Allergen: see ingredients in capital letters. May contain soy and sesame.
Packaging:
Plastic bag
Nutrition declararion:
Typical values per 100g
Energy   2010 KJ/478 Kcal
Fat 18,5g of which saturates 2,5g
Carbohydrate 70 of which sugars 6,9g
Fibre 1,4g
Protein 7,9g
Salt 1,8g
Storage conditions:
Store in a cool and dry place, away from heat.
Weight:
400g
With extra virgin olive oil

Traditional Italian savoury snack

Exclusively produced in Italy for: TASTE WITH GUSTO IMPORT Ltd. Unit 2, Santry Hall Industrial Estate, D09 Y2F7, Dublin 9


Comments and reviews for Belmorso Tarallini Tradizionali
Be the first to write a review
People who likes Belmorso Tarallini Tradizionali, also buy:
Browse delicious artisan foods
---
FREE SHIPPING for orders over 50 €
---
---