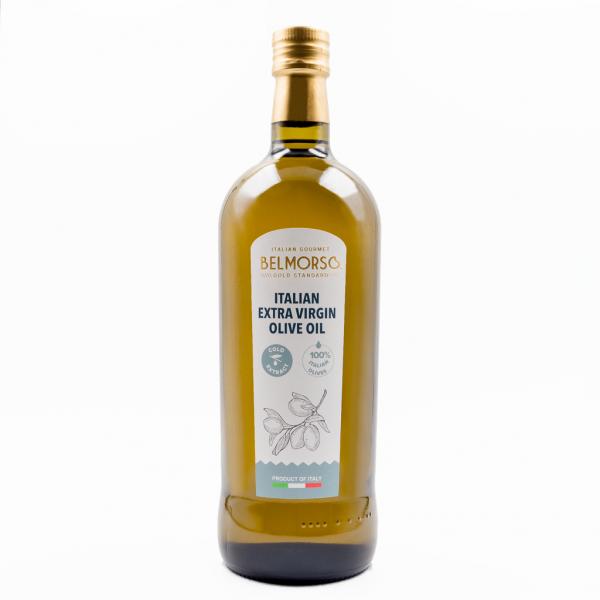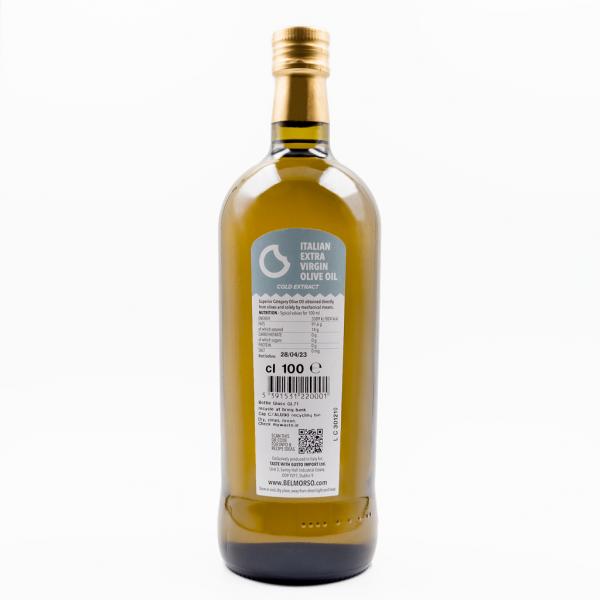 Belmorso Extra Virgin Olive Oil 1 lt
Categories: Olive Oils
If you love the delicious flavour of quality Italian Extra Virgin Olive Oil, then you're just going to LOVE this Il Vero; with its distinctive green-golden colour and delicious aroma it is sure to give a strong Italian twist to even the simplest of dishes. It holds a pulp-like consistency with a fruity-floral flavour and slightly peppery aftertaste. This taste to the palate is a sign of the high quality of this oil. This delicious cold-pressed Extra Virgin Olive Oil is created from the finest antioxidant - rich Coratina olives which makes it a super overall health tonic.
How to use:
Perfect for salads, on bruschetta or crostini; as a health tonic and infused with all your favorite Italian recipes.
Italian Extra virgin olive oil
Superior category olive oil obtainerd directly from olives and solely by mechanical means
Packaging:
Bottle
Nutrition declararion:
Typical values per 100ml
Energy   3389 KJ/824 Kcal
Fat 91,6g of which saturates 14,0g
Carbohydrate 0g of which sugars 0g
Fibre 0g
Protein 0g
Salt 0g
Storage conditions:
Store in a cool and dry place, away from direct light and heat.
Volume:
1L
Cold extract

100% Italian olives

Product of Italy

Exclusively produced in Italy for: TASTE WITH GUSTO IMPORT Ltd. Unit 2, Santry Hall Industrial Estate, D09 Y2F7, Dublin 9
Comments and reviews for Belmorso Extra Virgin Olive Oil 1 lt
Share your opinion: write your review!
People who likes Belmorso Extra Virgin Olive Oil 1 lt, also buy:
Browse delicious artisan foods
---
FREE SHIPPING for orders over 50 €
---
---