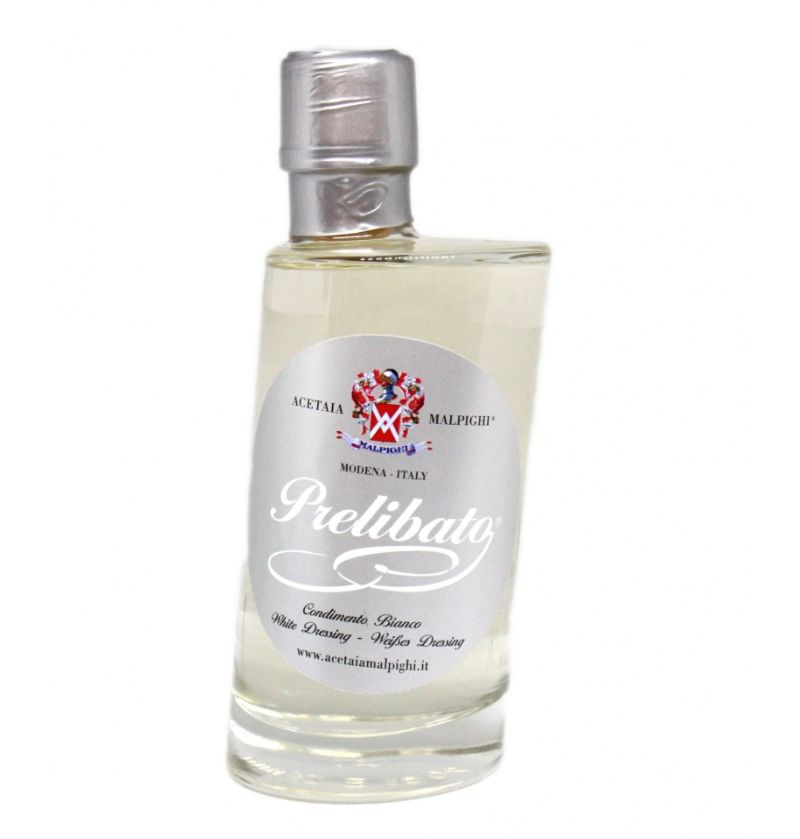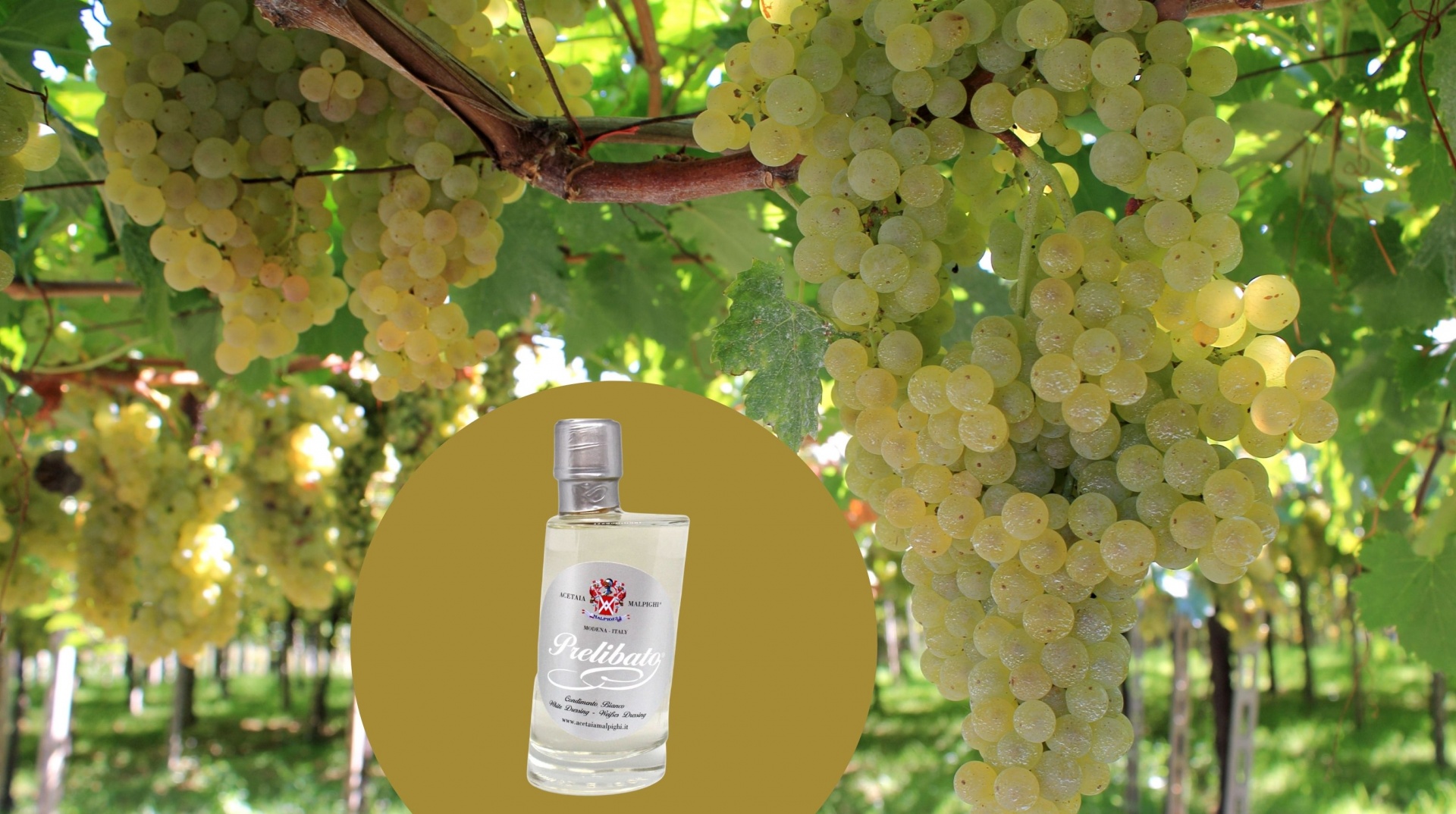 Prelibato - White Condiment
Categories: Balsamic Vinegars
The name Prelibato translates to delicious and this exquisite white balsamic is certainly that and more! Prelibato- the white condiment of Acetaia Malpighi with balsamic vinegar di Modena uses the best part of the Trebbiano Modenese grape. The clear white juice obtained from a soft, slow crushing is firstly filtered, then centrifuged to achieve the perfect density without any cooking. Prelibato is aged for five years in ash barrels; chosen for their delicate aroma and clear colour that the wood imparts.
How to use:
Suitable to use on all types of food; especially in salad dressing, on omelettes, cheese, desserts, ice cream and fresh fruits.
It is delicious on fish and crustacea, with fresh or cooked vegetables and on boiled or roasted meats including game.
Dressing with acetified must of white grapes
Ingredients:
Ingredients: acetified must of white grapes. Contains SULPHYTES
Packaging:
Glass Bottle (plastic dropper included)
Nutrition declararion:
Typical values per 100ml
Energy   1008 KJ/237 Kcal
Fat <0,1g of which saturates 0g
Carbohydrate 57g of which sugars 57g
Protein 0g
Salt 0g
Volume:
200ml
Produced by: Acetaia Malpighi, via Emilia est 1525/1527 Modena Italy.
Comments and reviews for Prelibato - White Condiment
Be the first to write a review
People who likes Prelibato - White Condiment, also buy:
Browse delicious artisan foods
---
FREE SHIPPING for orders over 50 €
---
---