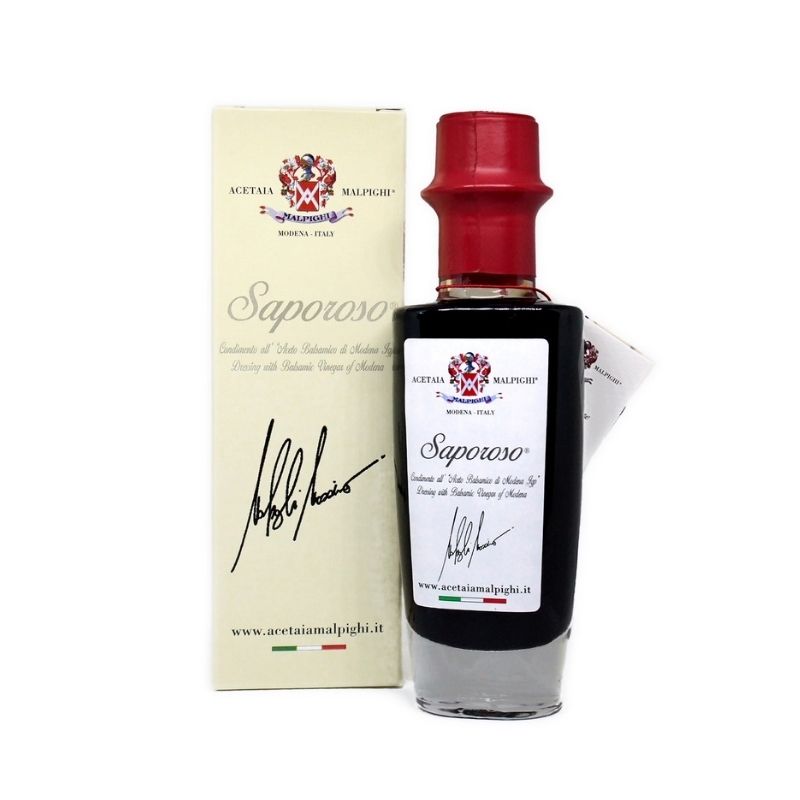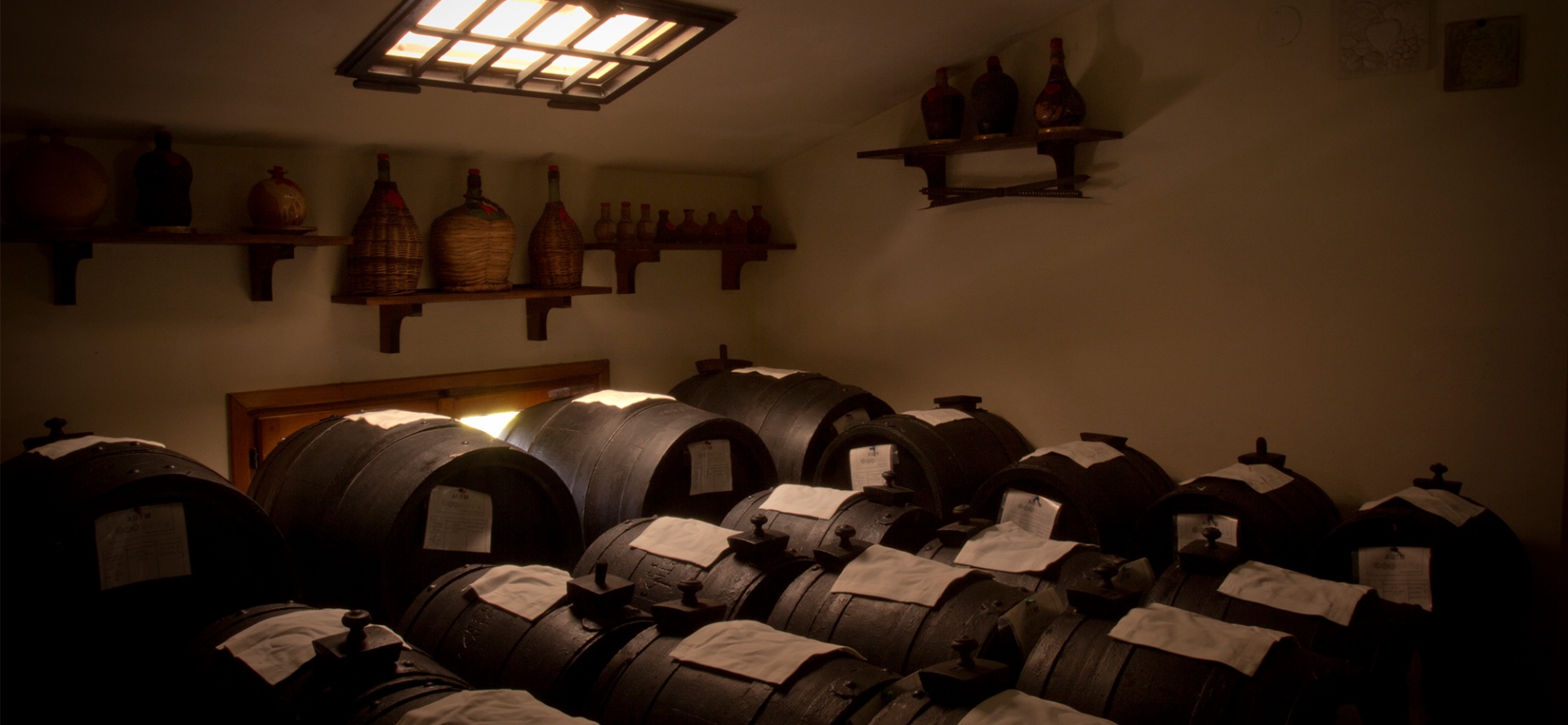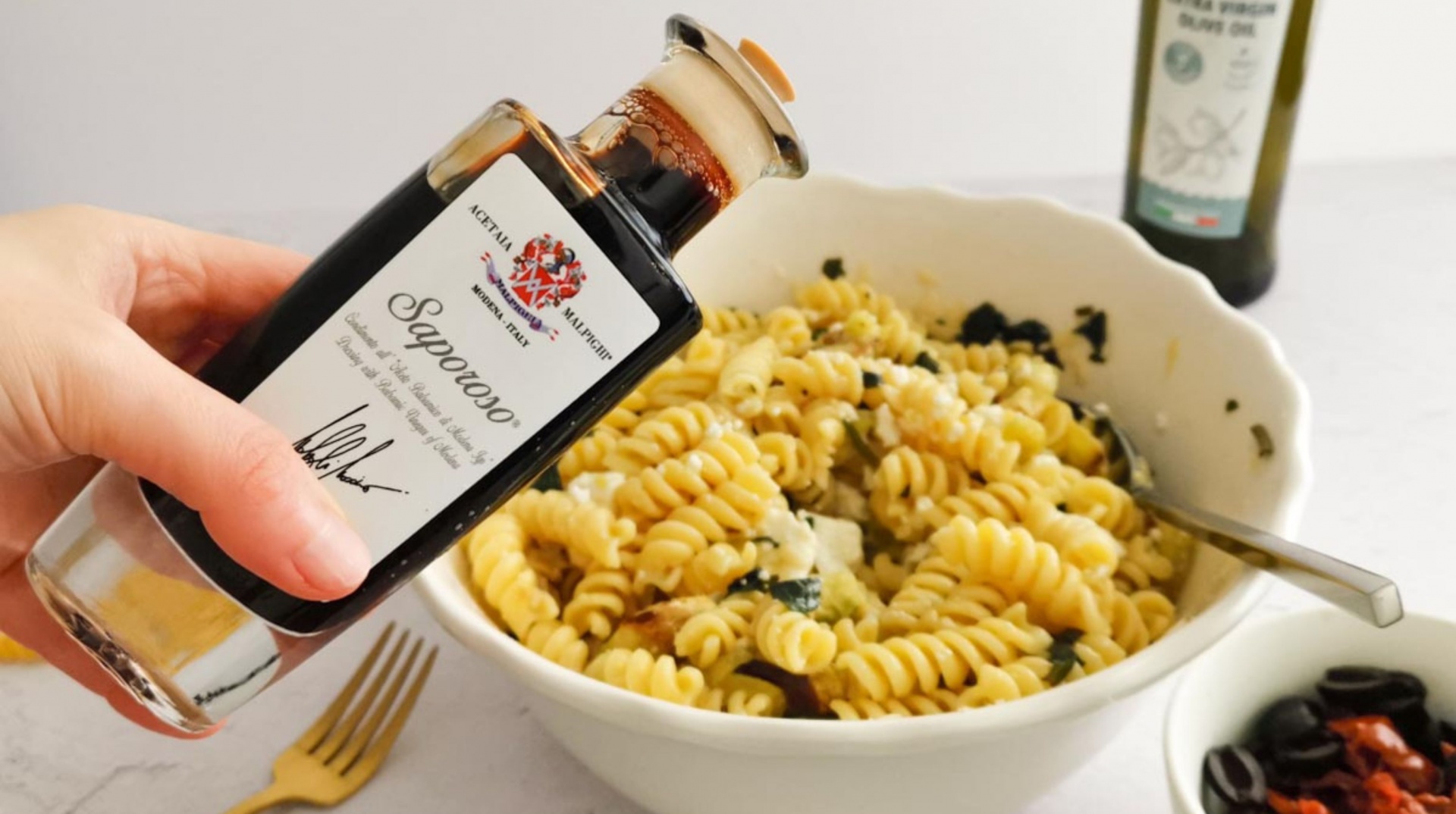 Saporoso - Condiment with Balsamic Vinegar of Modena - 6 yrs old
Categories: Balsamic Vinegars
Saporoso is a high quality traditional condiment with balsamic vinegar of Modena. Aged for six years in barrels of oak wood it is obtained from the juice of the Lambrusco Grasparossa, and Trebbiano Modenese grapes.
The density is syrupy, the colour is deep brown, the aroma is intense, the taste is sour with shades of wildflowers, grass and mustard.
Get Saporoso 6 Years Old & add flavour to your daily meals.
Did you know that ..?
Lambrusco Grasparossa grapes grow in Emilia Romagna on the Malpighi family farm, and have flavours of blackcurrants and blueberries.
This is perfect for..
anyone who loves a thick balsamic vinegar of Modena, and one that is balanced. This thick balsamic dressing has the perfect level of sweetness.
Especially great on..
Vegetables (fresh or cooked)
Roast meats & game
Recipes on the blog featuring Saporoso:
Easy Salad with Italian Dressing
Summer Pasta with Zucchini, Ricotta & Basil
Italian Tuna Rice Salad
Comments and reviews for Saporoso - Condiment with Balsamic Vinegar of Modena - 6 yrs old
Be the first to write a review
People who likes Saporoso - Condiment with Balsamic Vinegar of Modena - 6 yrs old, also buy:
Browse delicious artisan foods
---
FREE SHIPPING for orders over 50 €
---
---