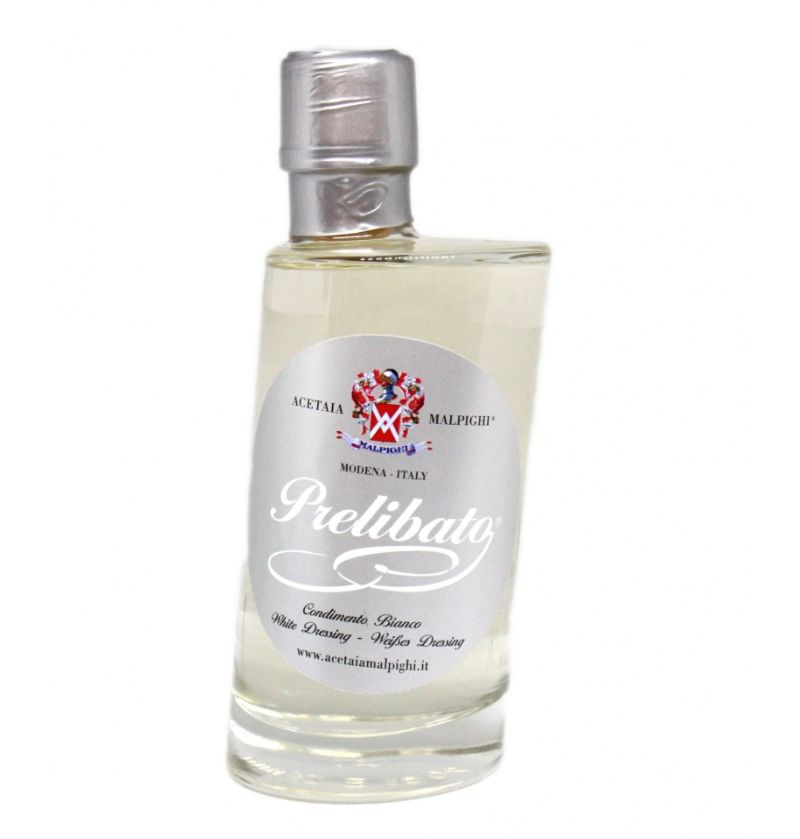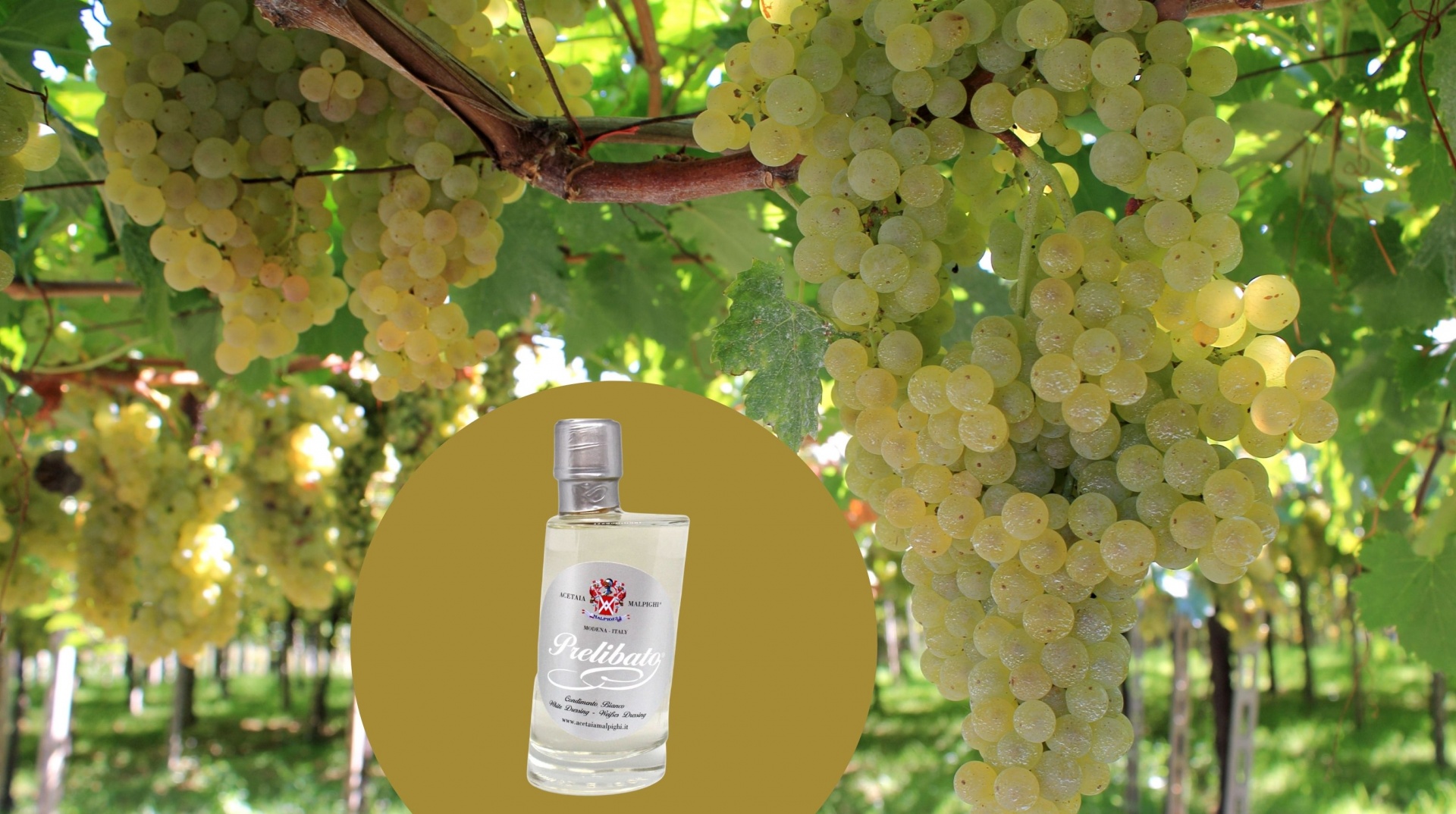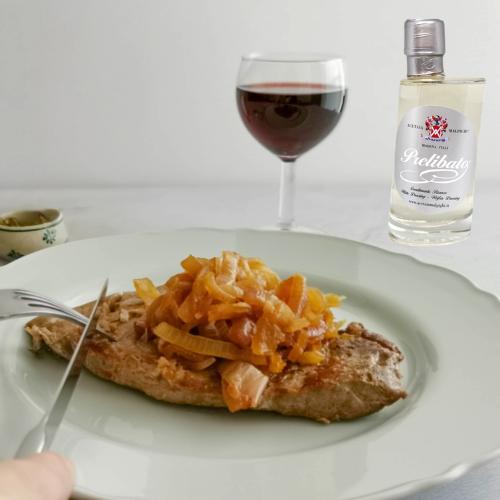 Prelibato - White Balsamic Condiment
Categories: Balsamic Vinegars
The name Prelibato translates to excellent and delicious. That's exactly what you should expect from this white balsamic vinegar!
Prelibato - the white balsamic condiment of Acetaia Malpighi with balsamic vinegar di Modena uses the best part of the Trebbiano Modenese grape.
The clear white juice obtained from a soft, slow crushing is firstly filtered, then centrifuged to achieve the perfect density without any cooking.
Prelibato is aged for five years in ash barrels; chosen for their delicate aroma and clear colour that the wood imparts.
If you love delicate and sweet flavours, this is for you. Buy it now and we will deliver it to you in the next few days.
White Balsamic Vinegar vs Balsamic Vinegar
Wondering what's the difference? Let us tell you..
You might think that white balsamic vinegar has that colour because it's made using white grapes like Trebbiano, but that's not it.
Even the traditional dark balsamic can be made with the same white grapes.
The only reason why one is light and the other is dark is the aging time.
White balsamic vinegar is aged for less than 12 years while the dark one must be aged for longer than that to be certified as Traditional Balsamic Vinegar.
White Balsamic Vinegar Uses
So why use the white one, you might be asking?
The white one has a lighter more delicate taste. It's also sweet and low in acidity, which makes it very versatile and easier to please balsamic novices.
And because of its light colour, it's the perfect condiment to finish dishes when you want to stick to a light and bright aesthetic.
How to use it: White Balsamic Vinegar Recipes
This is perfect for light salads like these:
Apple, walnut and blue cheese salad
Oranges, pomegranate and mixed leafy lettuce
Octopus and cucumber salad
Fennel salad
Delicate melon and prosciutto salad
But you can also enjoy it with main courses, sides and desserts, like these ones:
Chicken panini
Roasted chicken with honey and white balsamic glaze
Tuna steaks with onions and white balsamic vinegar
Grilled vegetables with cottage cheese & white balsamic
Fruit salads, strawberry mousse, Bavarese and more
Ready to get yourself some? Shop Prelibato White Balsamic Condiment Now!
Comments and reviews for Prelibato - White Balsamic Condiment
Be the first to write a review
People who likes Prelibato - White Balsamic Condiment, also buy:
Browse delicious artisan foods
---
FREE SHIPPING for orders over 50 €
---
---