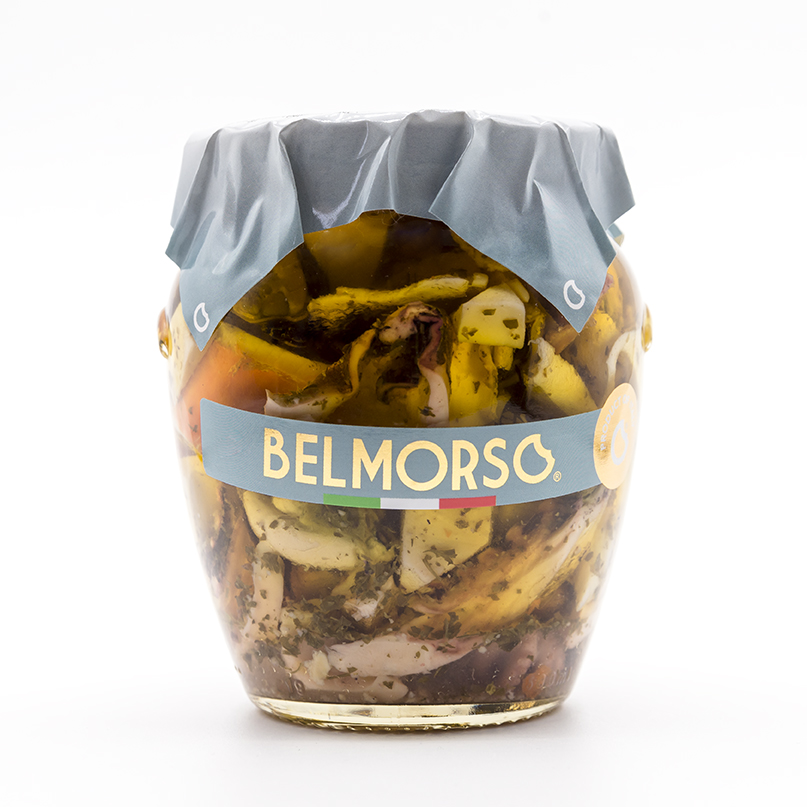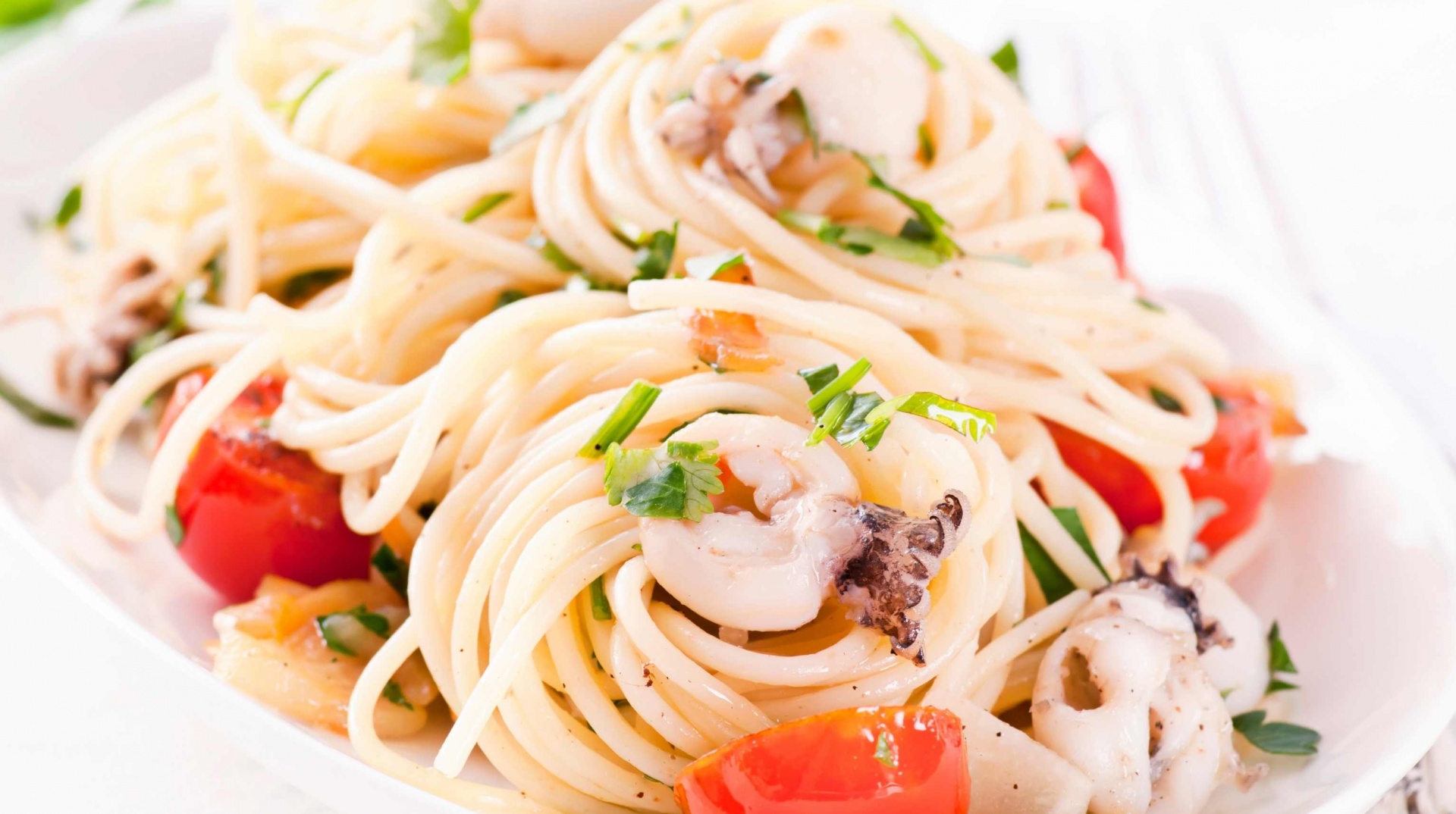 Seafood Salad / Insalata di Mare
Categories: Fish Speciality
How to use:
Fantastic as an antipasti or as condiment for rice
Preserved food with shellfish and crustaceans
Ingredients:
SHELL FISH and CRUSTACEANS (45%) (giant SQUID of the Pacific Ocean),CRAB-flavored surimi sticks (15%) (CRUSTACEANS) [water, surimi (26%) (minced FISH paste (Nemiptero-Nemipterus spp.), sugar, stabilizing agents: E450, E451, E452), WHEAT starch, tapioca starch, thickening agent: E1414, sugar, salt, EGG white, CRAB extracts (0,3%) (CRUSTACEANS, FISH, SOYA),sunflower seed oil, emulsifier: E425 (i) thickening agents: E401, E415, E516, dyes: E160c, E170, CRAB flavour (0,1%) (CRUSTACEANS)], SHELLFISH ( MUSSELS, Indo-Pacific OCTOPUS, Indo-Pacific SQUID, Indo-Pacific CUTTLEFISH), CRUSTACEANS (Indo-Pacific SHRIMP), sunflower seed oil, wine vinegar, salt, dehidrated parsely, dehidrated garlic. Acidity regualtor: citric acid (E330).
Allergens: see ingredients in capital letters.
Packaging:
Glass Jar, lid
Nutrition declararion:
Typical values per 100g
Energy   650 KJ/155 Kcal
Fat 7,0g of which saturates 0,8g
Carbohydrate 1,5g of which sugars <0,5g
Protein 22g
Salt 1,1g
Storage conditions:
Store in a cool and dry place, away from light and heat. Once opened store refrigerated below +4°C and consume within 7 days.
Weight:
550g
Fao origin: 27,51,57,87.

Produced in Italy for: TASTE WITH GUSTO IMPORT Ltd. Unit 2, Santry Hall Industrial Estate, D09 Y2F7, Dublin 9
Comments and reviews for Seafood Salad / Insalata di Mare
Be the first to write a review
Browse delicious artisan foods
---
FREE SHIPPING for orders over 50 €
---
---