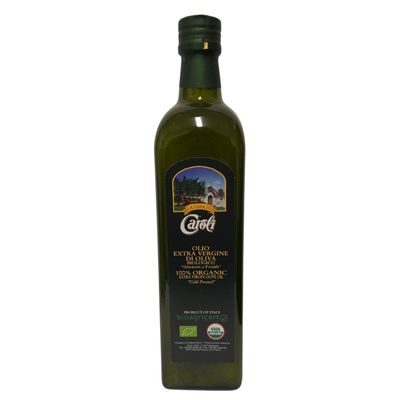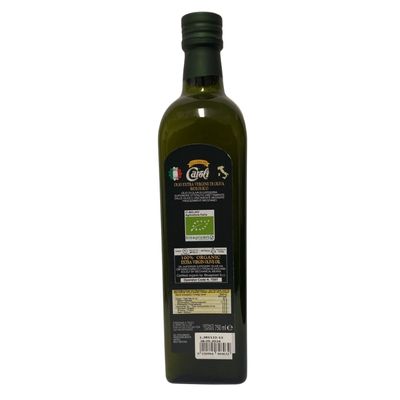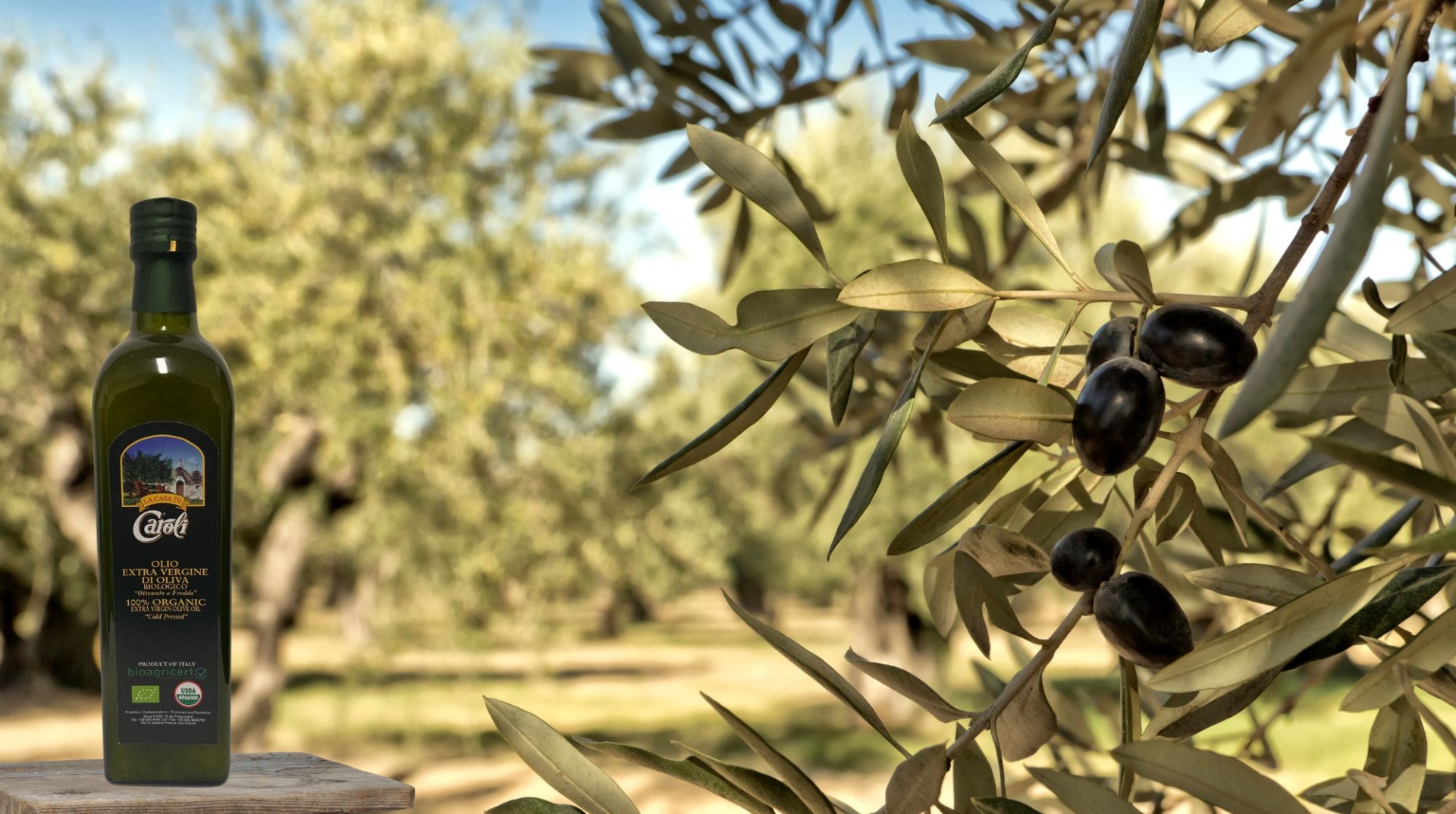 Organic Extra Virgin Olive Oil "Casa Caroli"
Categories: Olive Oils
The Casa Caroli Organic Extra Virgin Olive Oil is born out of great respect for nature.
At Caroli's farm they use the natural resources of their land without causing any damage thanks to the zero use of fertilizers and chemical pesticides.
This love for nature helps them produce an exceptional organic extra virgin olive oil that is harvested by hand or with only shakers and nets.
Caroli Organic EVOO holds a matt yellow-green colour with a delicately fruity flavour aided by a hint of sweet almond and artichoke. The density is medium fluid with a perfectly balanced pure olive aroma.
Elisabeth says: "Wow lovely real organic olive oil, mmmmmm."
Seamus says: "It has a lovely rich flavour."
Pat says: "Superb olive oil."
Get yourself the best organic olive oil cold pressed using organic Italian olives. We ship throughout Ireland and Europe.
How to use:
Perfect for salads, on bruschetta or crostini; as a health tonic and infused with all your favorite Italian recipes
Extra virgin olive oil
Superior category olive oil obtainerd directly from olives and solely by mechanical means

Packaging:
Glass Bottle
Nutrition declararion:
Typical values per 100ml
Energy   3389 KJ/824 Kcal
Fat 91,6g of which saturates 14,0g
Carbohydrate 0g of which sugars 0g
Fibre 0g
Protein 0g
Salt 0g
Storage conditions:
Store in a cool and dry place, away from direct light and heat.
Olive Variety: Picholine, Carolea, Leccino, Nociara, Cellino and Olivastra

Produced and packed by Puglia Alimentare srl, Zona H526 Contrada Trazzonara 74015 Martina Franca (Ta) Italy.

Comments and reviews for Organic Extra Virgin Olive Oil "Casa Caroli"
Be the first to write a review
Browse delicious artisan foods
---
FREE SHIPPING for orders over 50 €
---
---