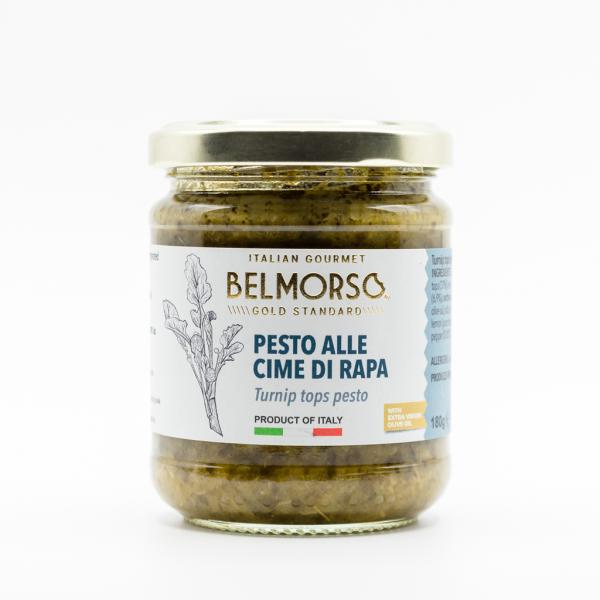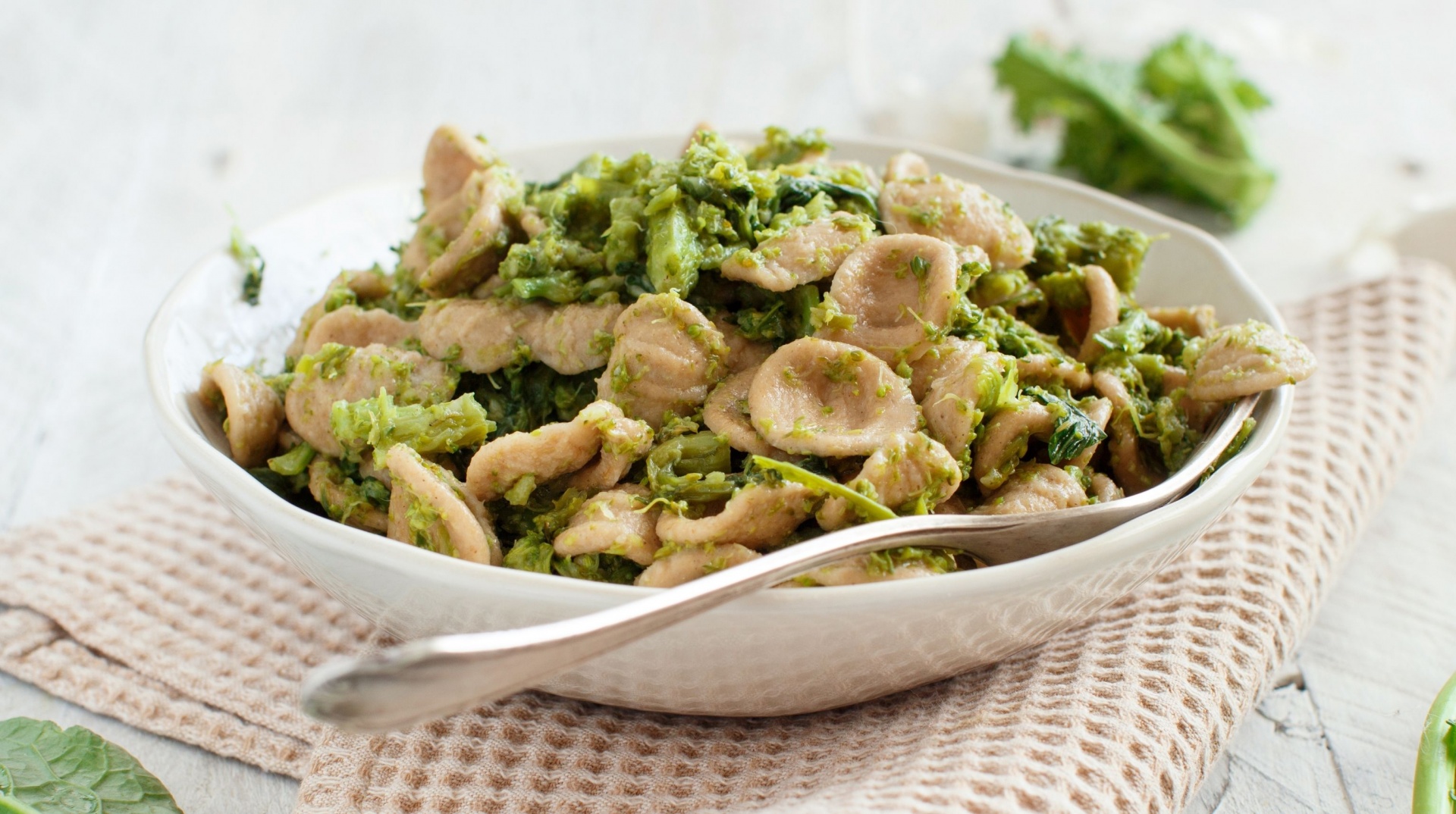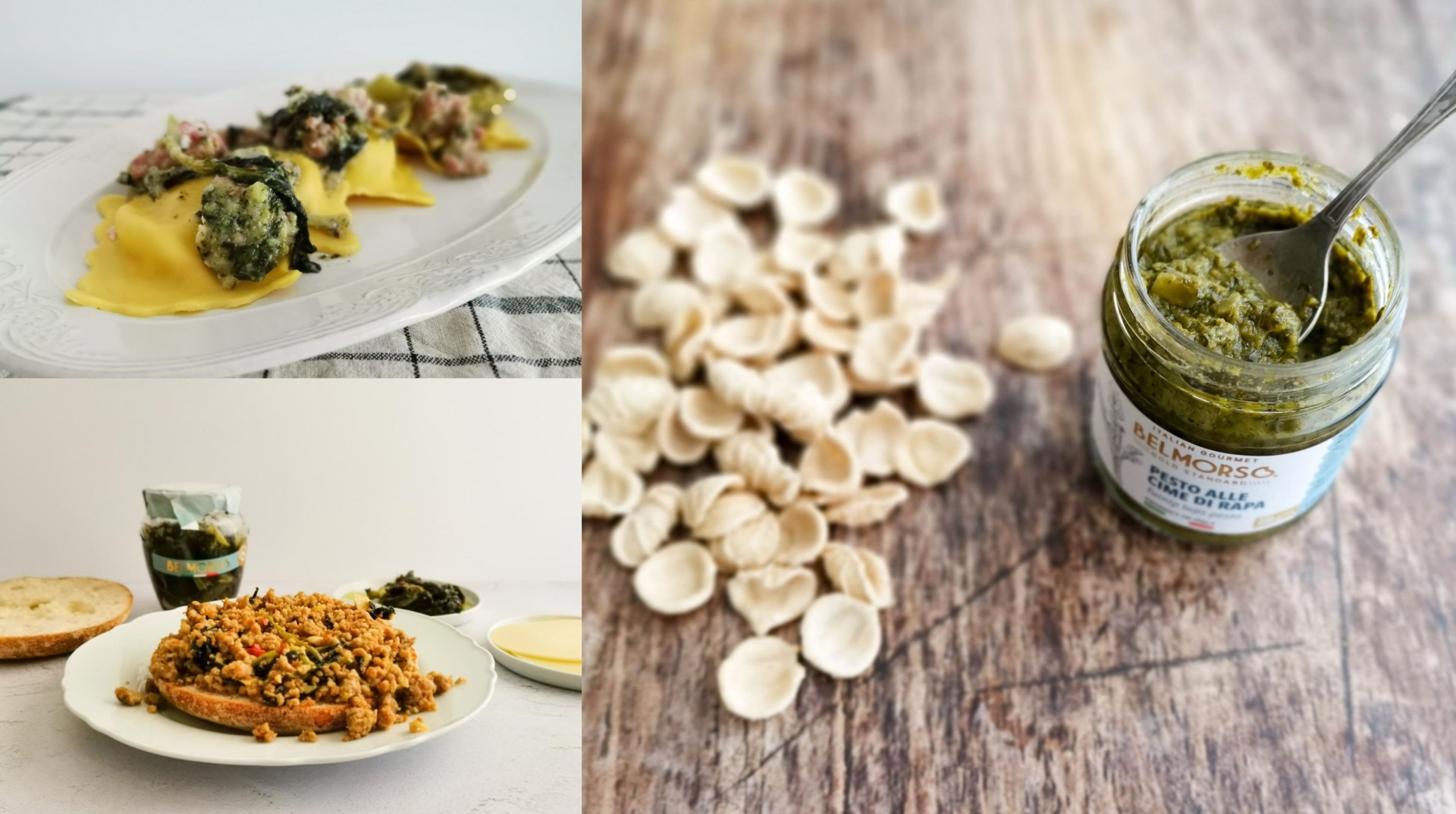 Belmorso Turnip Tops
Categories: Dips and Spreads , Pestos
Broccoli rabe lovers will be delighted with this unique, delicious and very healthy rapini pesto.
Cime di Rapa Pesto is a nutritious sauce, great for those with a busy lifestyle.
Bursting with flavour this sauce is a great compliment to white meat or fish dishes; or as a quick, easy but very nourishing vegetarian meal with Orecchiette or Farfalle Allegre pasta.
Here are some of the recipes we made with it.
The n.1 traditional dish from Puglia - Orecchiette con Pesto di Cime di Rapa
Spaghetti with Cod & this Rapini Pesto
Ravioli with Sausages, broccoli rabe greens and Cime di Rapa pesto
Spread it onto a rustic bread and make our Apulian sausage sandwich
Gnocchi with Cime di Rapa Pesto & Mussels
Fettuccine with this pesto, chicken and cherry tomatoes
Shop Belmorso Cime di Rapa Pesto & switch things up with this one of a kind pesto.
Comments and reviews for Belmorso Turnip Tops
Be the first to write a review
Browse delicious artisan foods
---
FREE SHIPPING for orders over 50 €
---
---