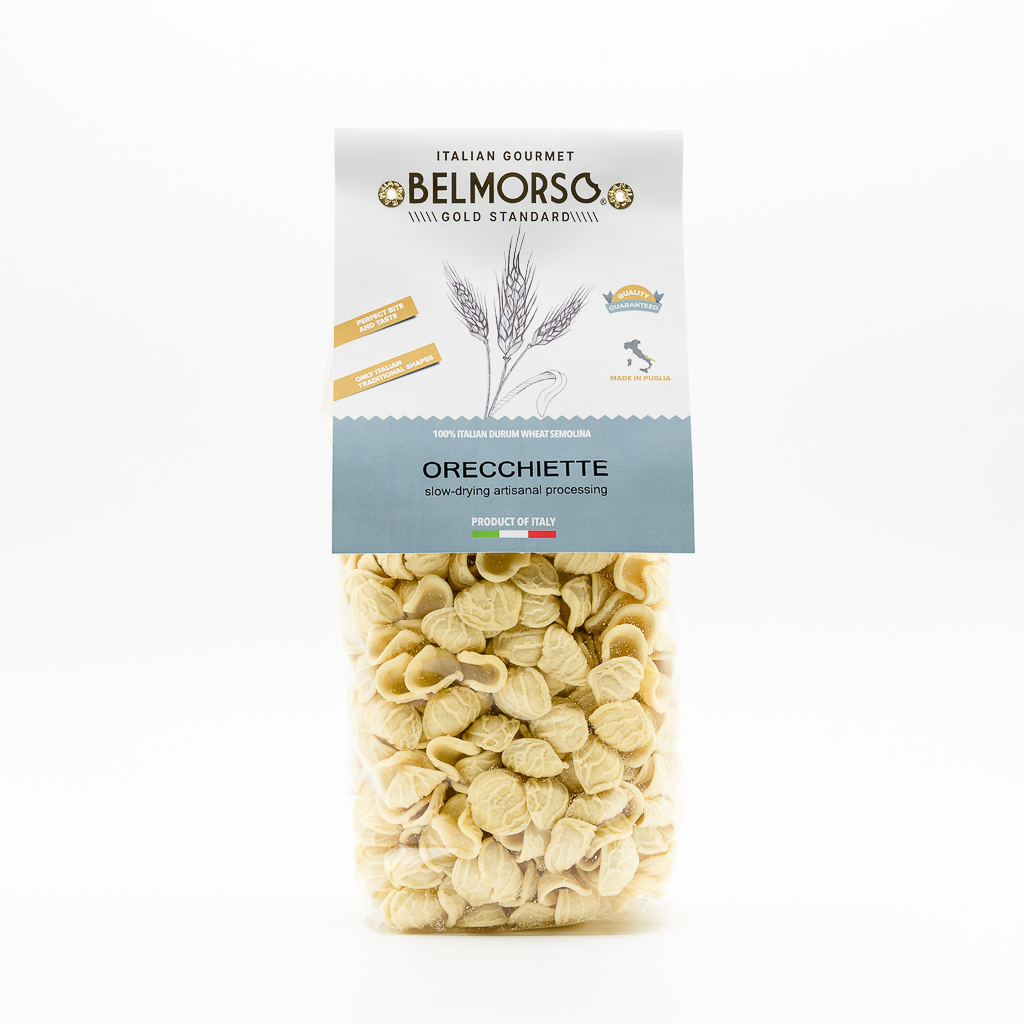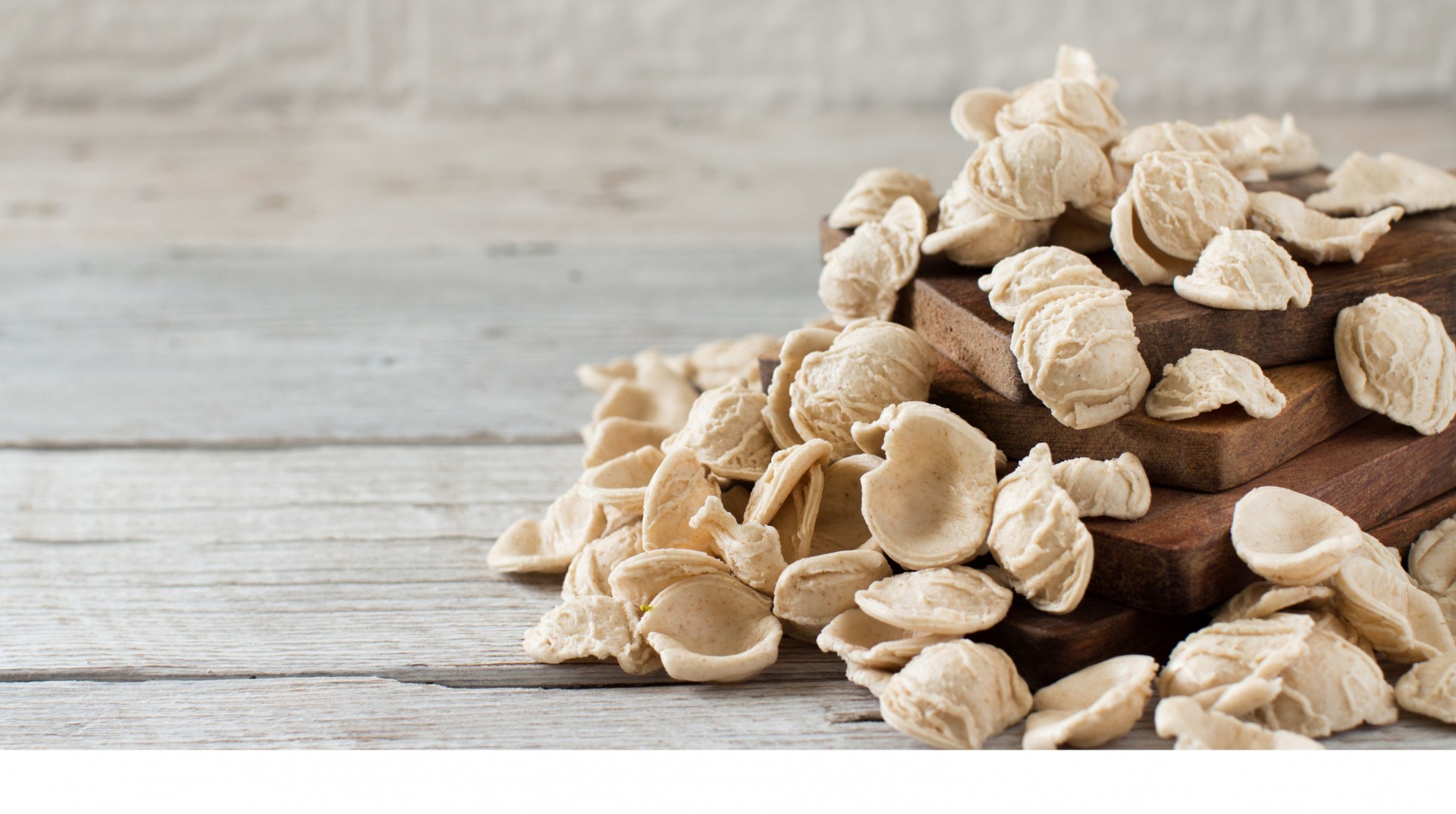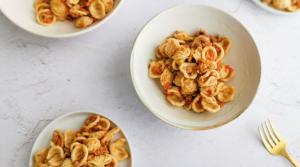 Belmorso Orecchiette
Categories: Pasta , Regional shapes
Orecchiette are a distinctive Apulian pasta; shaped roughly like small ears - hence the name (orecchiette - meaning little ears, from orecchio which means ear).
This ear shaped pasta is 3/4 of an inch across, slightly domed and their centres are thinner than their rims - a characteristic that gives them an interestingly variable texture; soft in the middle and somewhat more chewy on the outside.
The typical regional recipe combines orecchiette with "Cime di rapa" - a variety of broccoli from Puglia. However, orecchiete pasta is also ideal for tomato and vegetable based sauces, like Cannonata (another Puglia delicacy).
How to use it
You can use with any pasta sauces of your choice. It's delicious in minestrone too, for pasta bakes, even mac and cheese.
Get a Pack of Authentic Orecchiette Now.
Recipes on the blog
Orecchiette with Turnip Tops Pesto
Beef Broth with Orecchiette
Sun dried Tomato Pesto Pasta Bake
Tomato & Ricotta Orecchiette
Cannonata Orecchiette with Vegetables
What others say about it
Monika says: "Love this one with the La Cannonata."

Mike says: "Beautiful fresh-tasting pasta, good with all the pestos."
Shop Belmorso Orecchiette Pasta.
Comments and reviews for Belmorso Orecchiette
Be the first to write a review
People who likes Belmorso Orecchiette, also buy:
Browse delicious artisan foods
---
FREE SHIPPING for orders over 50 €
---
---