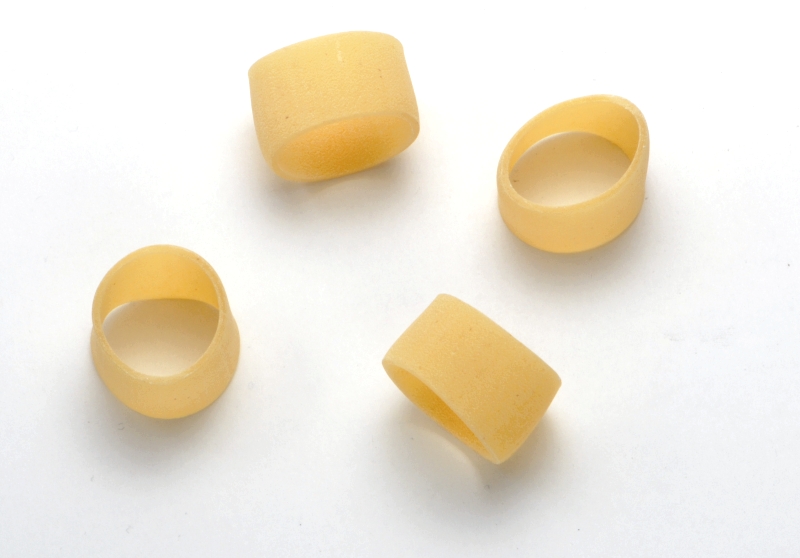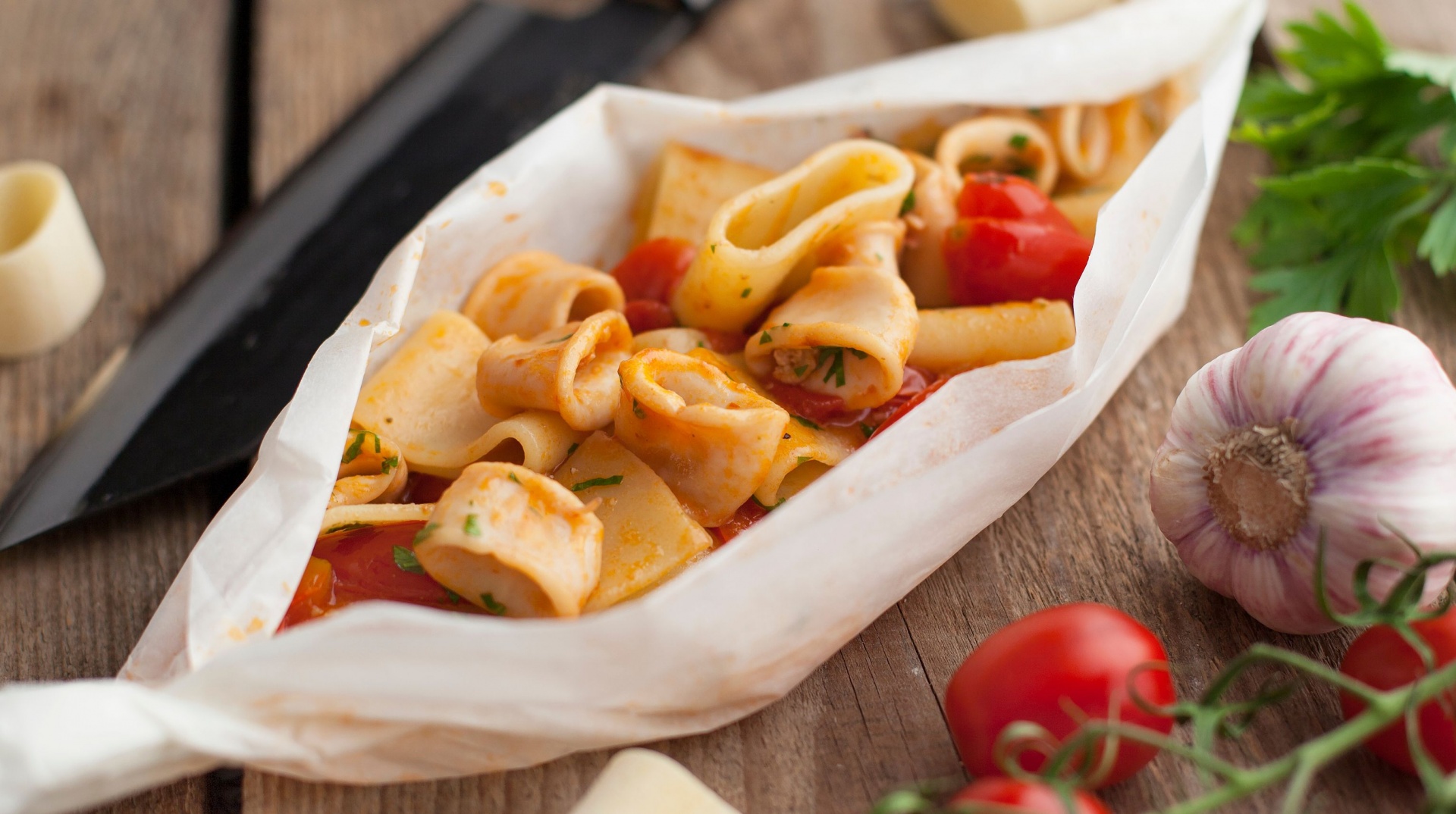 Calamari
Categories: Pasta , Gragnano PGO
Calamari is a traditional ring shaped pasta. You might know it as 'calamarata' or thick anelli pasta.
This pasta takes its name from its resemblance to sliced squid. Both calamarata pasta and sliced squid make up the famous seafood pasta from Naples, also called Calamarata.
Whether you want a thick ring shaped pasta to enjoy with rich sauces and ragu, or the perfect pasta for seafood recipes, this is the one for you.
Buy Calamari Pasta Now & Make Calamarata!
Calamarata Pasta Recipe
200 gr Calamari pasta
2 medium squids
10 cherry tomatoes
1/3 cup white wine
2 garlic cloves
chilli flakes
parsley
Belmorso EVOO
Clean your squid and cut into rings, roughly the size of the calamari pasta
Peel the garlic cloves but don't chop it.
Sauté the squid in a pan with the garlic cloves whole, and the chilli.
Add the wine and leave to evaporate.
Season with salt and add the cherry tomatoes cut in half.
Leave to cook for 10 minutes.
In the meantime, cook your calamari pasta.
Save some cooking water.
Drain the pasta, add it to your calamari sauce, add some of the cooking water and mix.
Mix in the fresh parsley and serve.
What they say about it
Lorraine says: "Fabulous to eat and perfect with squid."
Shop Calamari Pasta Now.
Comments and reviews for Calamari
Be the first to write a review
People who likes Calamari, also buy:
Browse delicious artisan foods
---
FREE SHIPPING for orders over 50 €
---
---