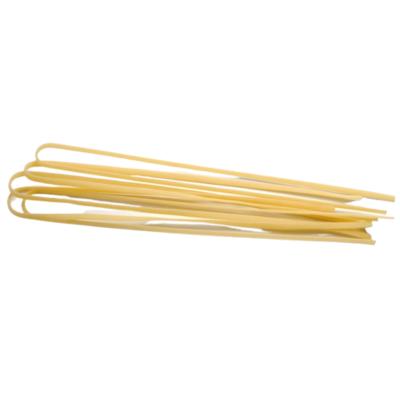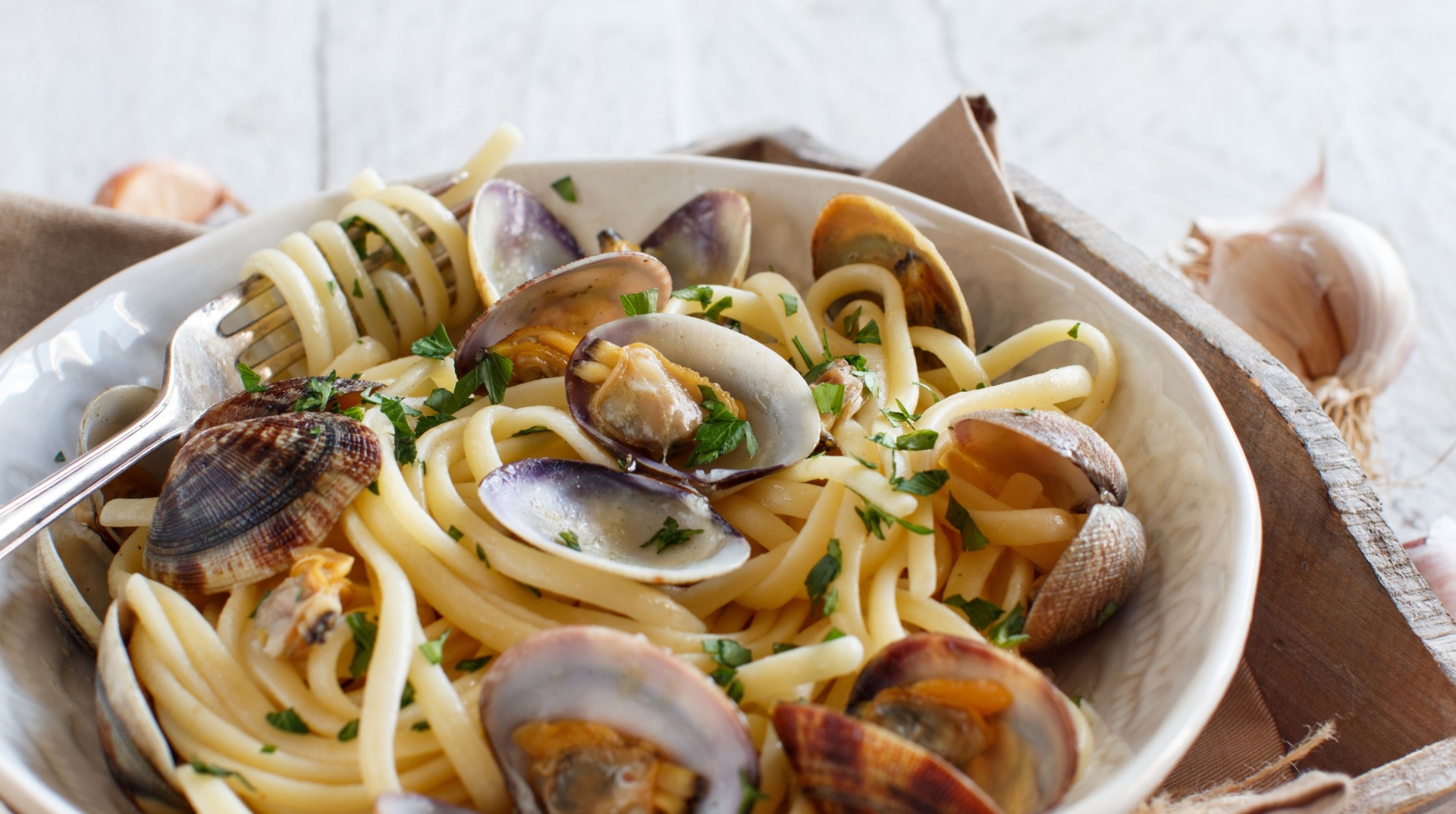 Linguine
Categories: Pasta , Gragnano PGO
Linguine originated in Genoa and the Liguria region of Italy. It is elliptical in section rather than flat. Did you know that the name linguine means "little tongues" in Italian?
How to use it
Linguine pasta is a very versatile long pasta option, perfect for when you want something thicker than spaghetti but not as thick as bucatini or as wide as fettucce.
Get a Pack of our Artisan Italian Linguine Now.
Recipes on the blog
Salmon and Asparagus paté Linguine
Linguine with Sun-dried Tomato Sauce
Courgettes & Avocado Pesto Linguine
Linguine with Fresh Tomatoes & Garlic
How to use:
Bring a large saucepan of water to the boil, add salt and the pasta. Cook the pasta, drain and dress with one of our delicious sauces or pesto's. Cooking time: 12-15 mins.
Durum wheat semolina pasta
Ingredients:
Durum WHEAT semolina, water.
For allergens see ingredients in capital letters. May contain mustard and soy.
Packaging:
Plastic Bag

Nutrition declararion:
Average values per 100g
Energy   1531 KJ/361 Kcal
Fat 1,2g
of which saturates 0,2g
Carbohydrate 73,0g
of which sugars 4,0g
Fibre 3,1g
Protein 13,0g
Salt 0g
Storage conditions:
Store in a cool and dry place.
Weight:
500g
Country of grain cultivation: Italy
Milling country: Italy

Product in Italy by: Pastai gragnanesi Società cooperativa-Via Giovanni Della Rocca 20-80054 Gragnano (Napoli)-Italy.
Comments and reviews for Linguine
Be the first to write a review
Browse delicious artisan foods
---
FREE SHIPPING for orders over 50 €
---
---