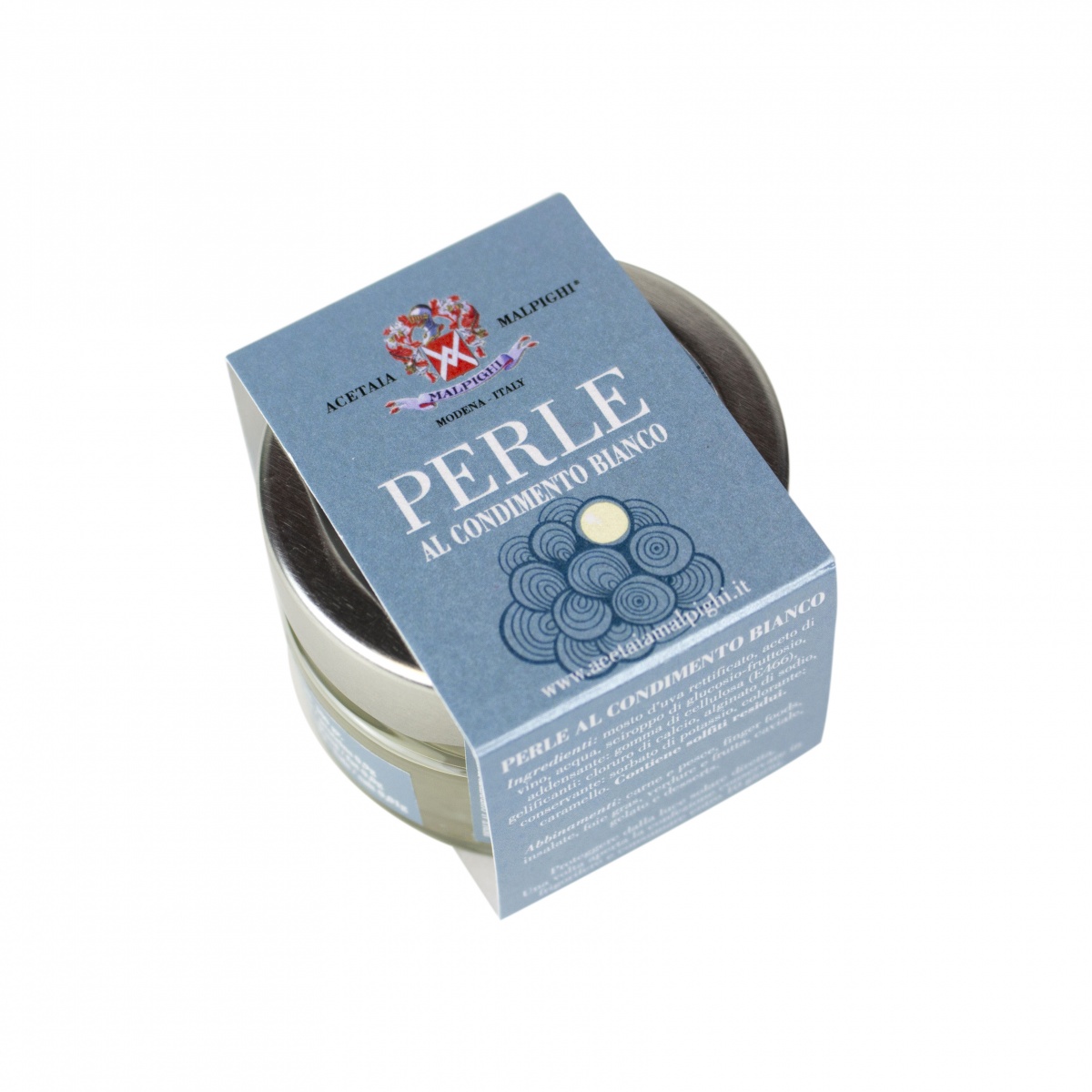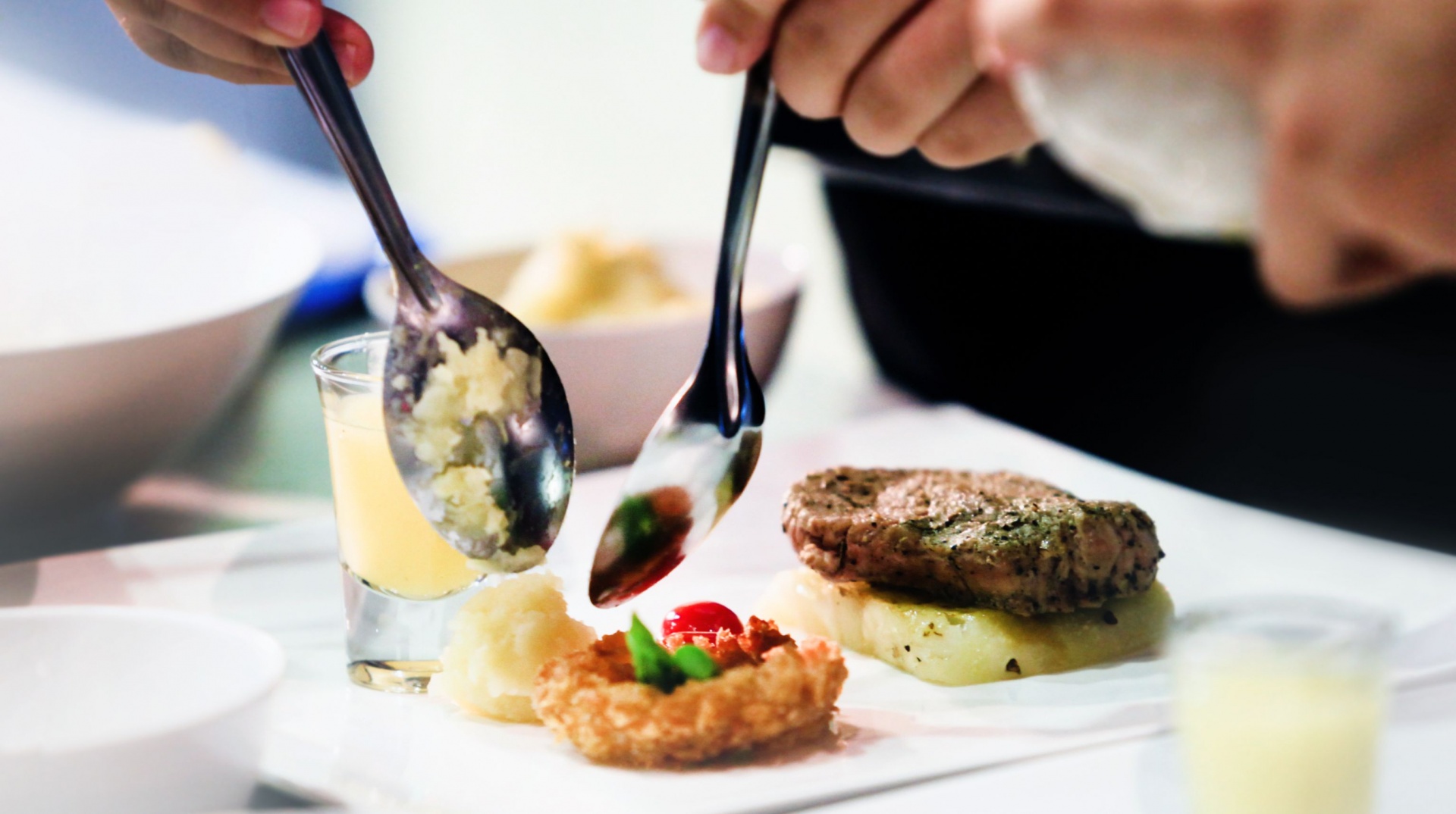 White Pearls with White Modena Condiment
Categories: Balsamic Vinegars
The small and soft Malpighi white pearls are obtained from the Trebbiano Modenese grape. They are aged for five years in small barrels made of ash wood; the latter is selected to maintain the flavour and thickness of the product without altering the colour.
The Malpighi white pearls are fruity with a sweet and sour taste. Placed at the top of high gastronomy dishes, they are excellent to enrich and decorate your favourite dishes.
How to use:
Suitable to use on all types of food; especially in salad dressing, on omelettes, cheese, desserts, ice cream and fresh fruits.
It is delicious on fish and crustacea, with fresh or cooked vegetables and on boiled or roasted meats including game.
Pearls whit grape must and wine vinegar
Ingredients:
Must of white grapes, wine vinegar, water, glucose-fructose syrup, thickener: cellulose gum (E466), gelling agent: calcium chloride, sodium alginate, preservative:potasssium sorbate. Contains SULPHYTES
Packaging:
Glass Jar
Nutrition declararion:
Typical values per 100g
Energy   116,0 KJ/494,0 Kcal
Fat 0g of which saturates 0g
Carbohydrate 24,2g of which sugars 24,2g
Protein 0,9g
fibres 2,5g
Salt 0,01g
Storage conditions:
Protect from direct sunlight.
After opening, keep it in a cool dry place or in the refrigerator and consume whithin 10 days.
Weight:
50g
Produced by: Acetaia Malpighi, via Emilia est 1525/1527 Modena Italy.
Comments and reviews for White Pearls with White Modena Condiment
Be the first to write a review
Browse delicious artisan foods
---
FREE SHIPPING for orders over 50 €
---
---