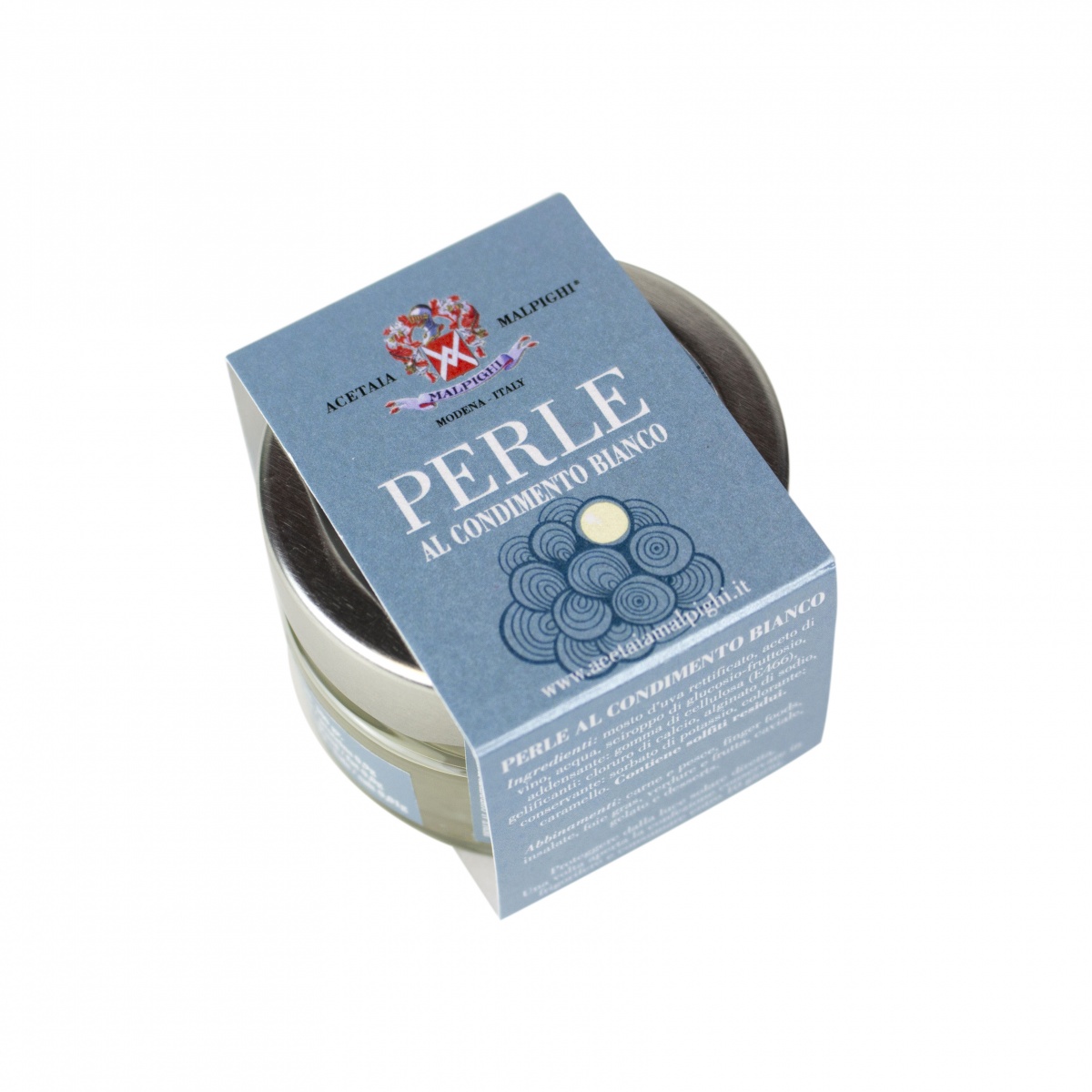 White Pearls
Categories: Balsamic Vinegars
The small and soft Malpighi white pearls are obtained from the Trebbiano Modenese grape. Aged for five years in small barrels made of ash wood- selected to maintain the flavour and thickness of the product without altering the colour. The Malpighi white pearls are fruity with a sweet and sour taste. Placed at the top of high gastronomy they are excellent to enrich and decorate your favourite dishes.


How to use:
Suitable to use on all types of food; especially in salad dressing, on omelettes, cheese, desserts, ice cream and fresh fruits.
It is delicious on fish and crustacea, with fresh or cooked vegetables and on boiled or roasted meats including game.
Packaging:
50g Glass Jar
Comments and reviews for White Pearls
Be the first to write a review
Browse delicious artisan foods
---
FREE SHIPPING for orders over 50 €
---
---