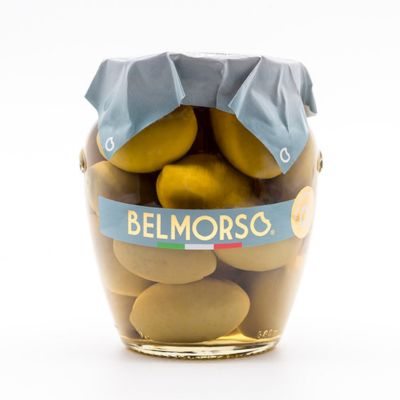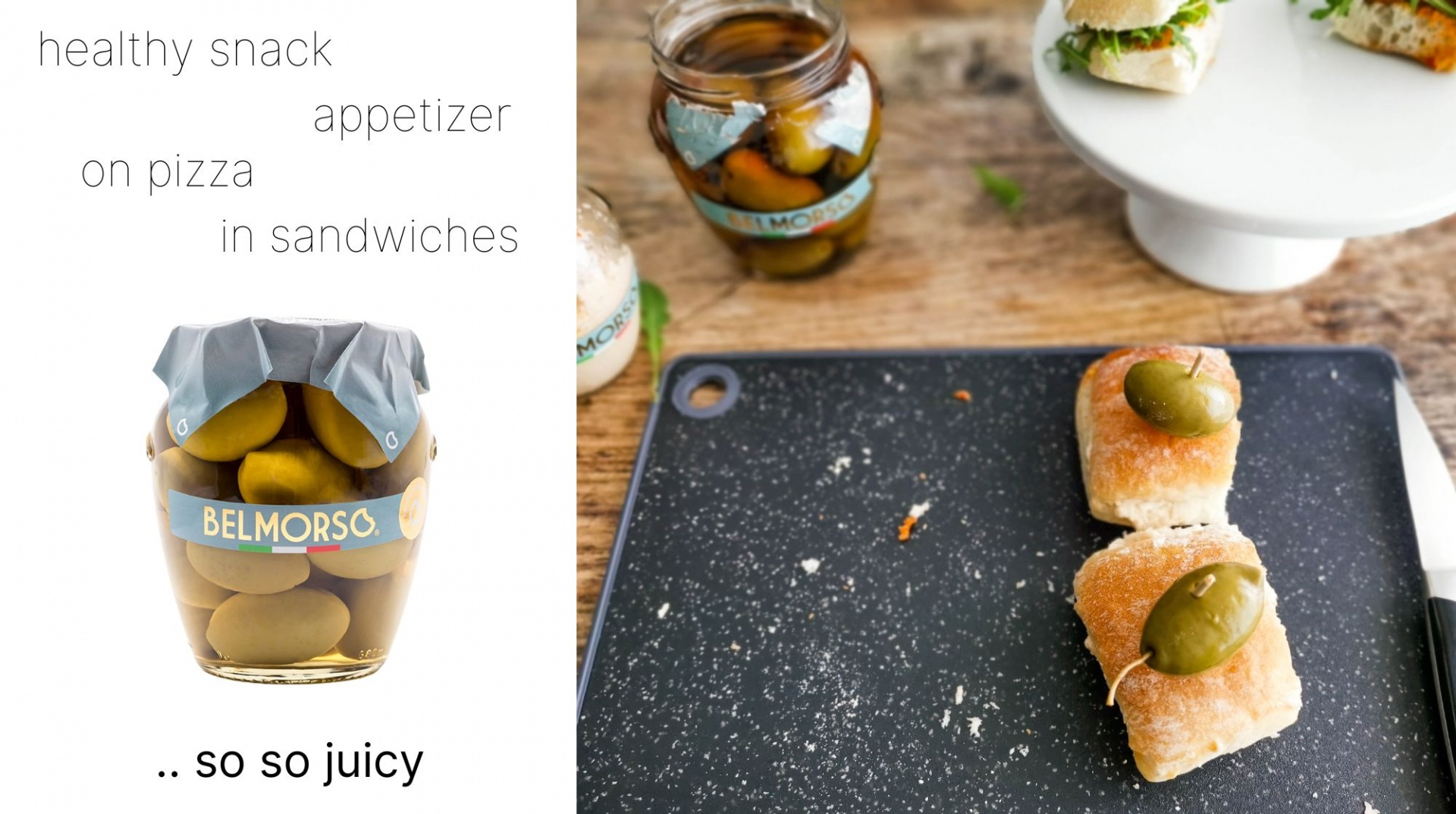 "Bella de Cerignola" Olives medium size
Categories: Vegetables
Succulent and tasty these giant sized green olives are of an exceptionally high standard. Grown in the south-eastern Italian province of Puglia these delicious olives are a nutritious antioxidant-rich food.
If you are an olives connoisseur you probably love them, but we promise you'll love them even more once you try the Belmorso La Bella di Cerignola.
And for those who have never tried this special variety of olives originating from Foggia, all you need to know is that they are delicious.
Bella di Cerignola olives taste beautiful because they have the perfect balance of sweetness and tartness. They are neither too salty nor too strong in flavour, which means they are not going to overpower anything you pair them with.
Did you know they are the largest type of olives in the world?
Big, juicy and slightly crunchy La Bella di Cerignola olives are the perfect mid-morning or afternoon snack when you want something tasty, filling yet healthy.
They are also the perfect addition to Italian antipasti platters and a great aperitivo snack to enjoy with your favourite drink.
You can obviously cook with them to add fresness and flavour to your recipes.
Have you added a jar to your cart already? If not, it's time you do before they sell out.
We always bring them back but they always finish so quickly.
Green olives in brine
Ingredients:
Olives (65%), water, salt: acidity regualtor:citric acid, antioxidant:ascorbic acid.
May contain tuna, anchovies celery and lupines.

Packaging:
Glass Jar, lid
Nutrition declararion:
Typical values per 100g
Energy   607 KJ/147 Kcal
Fat 15,0g of which saturates 2,3g
Carbohydrate <0,5g of which sugars <0,5g
Protein 1,3g
Salt 4,4g
Storage conditions:
Store in a cool and dry place, away from light and heat. Once opened store refrigerated below +4°C and consume within 7 days.
Weight:
drained weight 370g
Produced in Italy for: Taste With Gusto import Ltd. Unit 2 Santry Hall Industrial Estate, D09Y2F7 Dublin 9.
Comments and reviews for "Bella de Cerignola" Olives medium size
Be the first to write a review
Browse delicious artisan foods
---
FREE SHIPPING for orders over 50 €
---
---