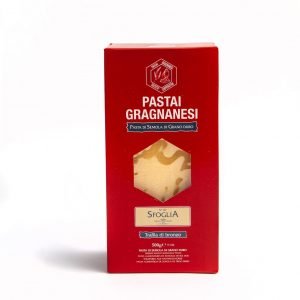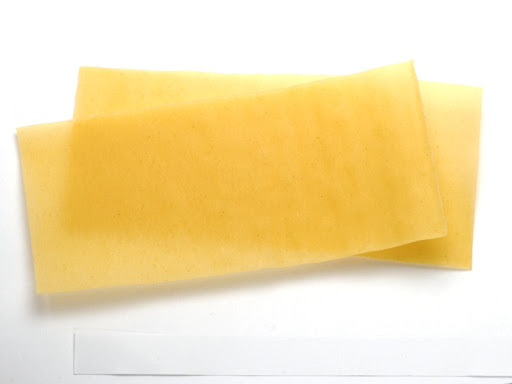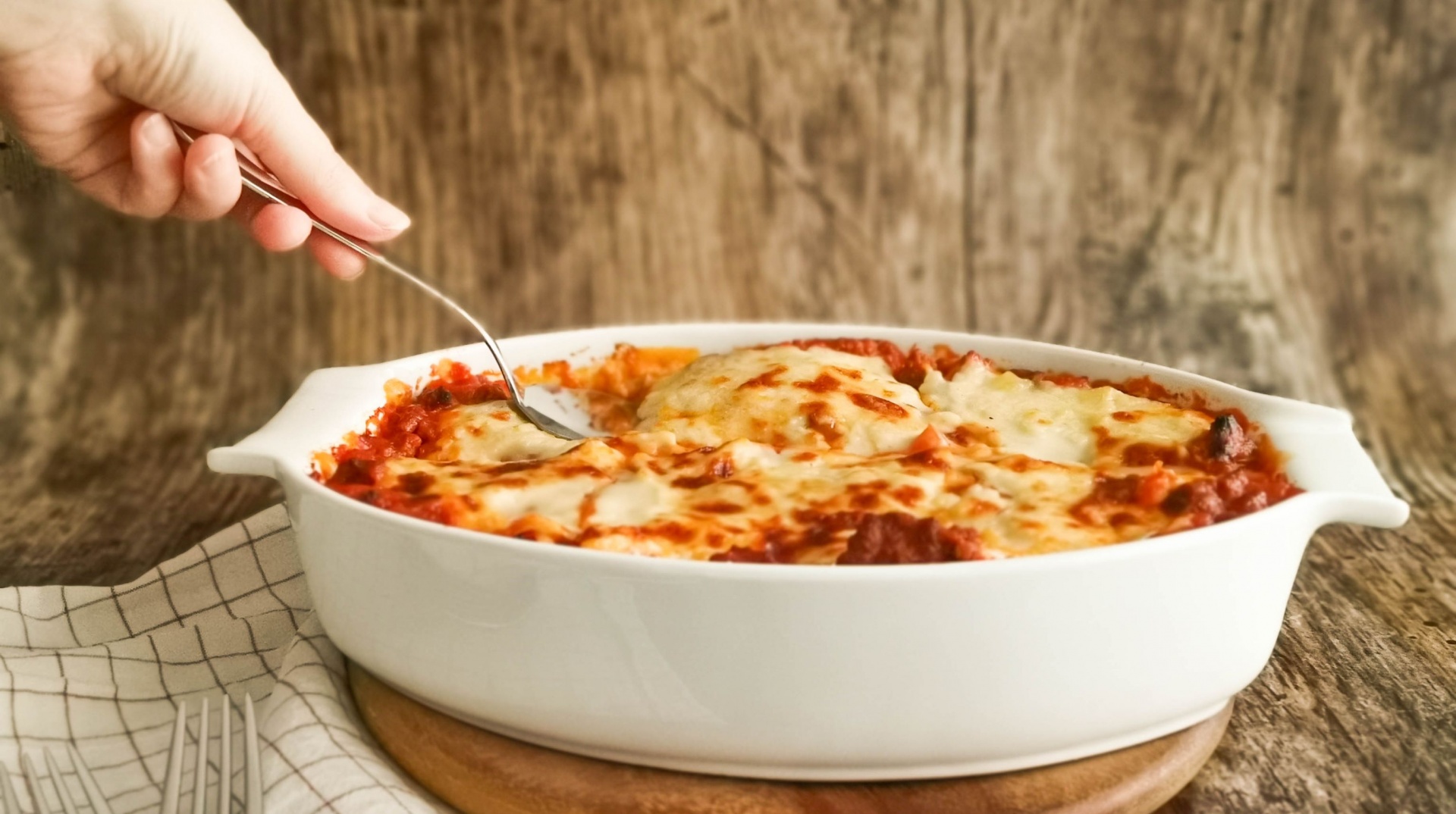 Lasagna Sheets - Sfoglia
Categories: Pasta
This Artisan Lasagna pasta will instantly elevate your lasagna dish. Both the bite and taste of the pasta dish will be more delicious and feel authentic Italian.
Get Yourself a Pack of these Lasagne Sheets!
Try it with..
Our Classic Lasagna Recipe (on the blog)
Our Vegetarian Lasagna (on the blog)
Did you know...
You can also use lasagna sfoglia to make manicotti?
Simply use a thicker filling and roll the lasagna sheet into a tube. Then, tuck it in agains the edge of the dish, and keep doing the same until your dish is full.
How to use:
Bring a large saucepan of water to the boil, add salt and the pasta. Cook the pasta 3-5 mins, drain and stuff with your favourite filling. Place them in an oven pan, add one of our delicious sauces and cook in preheated oven until ready.
Durum wheat semolina pasta
Ingredients:
Durum WHEAT semolina, water.
For allergens see ingredients in capital letters. May contain mustard and soy.

Packaging:
paper/plastic bag.


Nutrition declararion:
Average values per 100g
Energy   1531 KJ/361 Kcal
Fat 1,2g
of which saturates 0,2g
Carbohydrate 73,0g
of which sugars 4,0g
Fibre 3,1g
Protein 13,0g
Salt 0g
Storage conditions:
Store in a cool and dry place.
Weight:
500g
Country of grain cultivation: Italy
Milling country: Italy

Product in Italy by: Pastai gragnanesi Società cooperativa-Via Giovanni Della Rocca 20-80054 Gragnano (Napoli)-Italy.
Comments and reviews for Lasagna Sheets - Sfoglia
Be the first to write a review
People who likes Lasagna Sheets - Sfoglia, also buy:
Browse delicious artisan foods
---
FREE SHIPPING for orders over 50 €
---
---