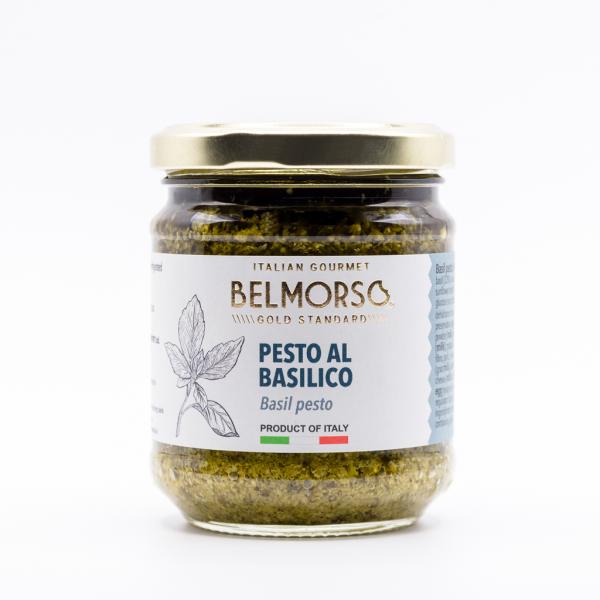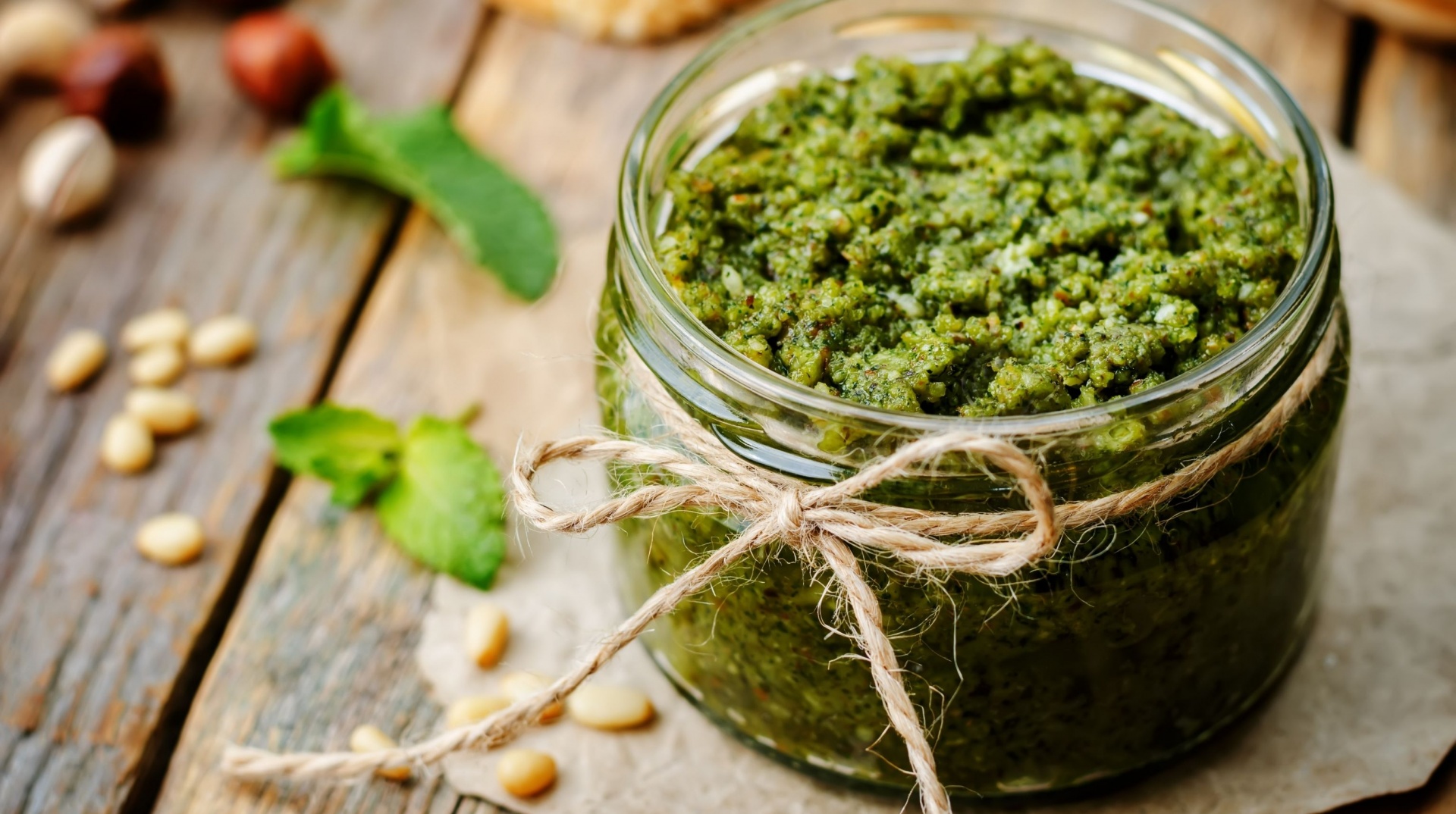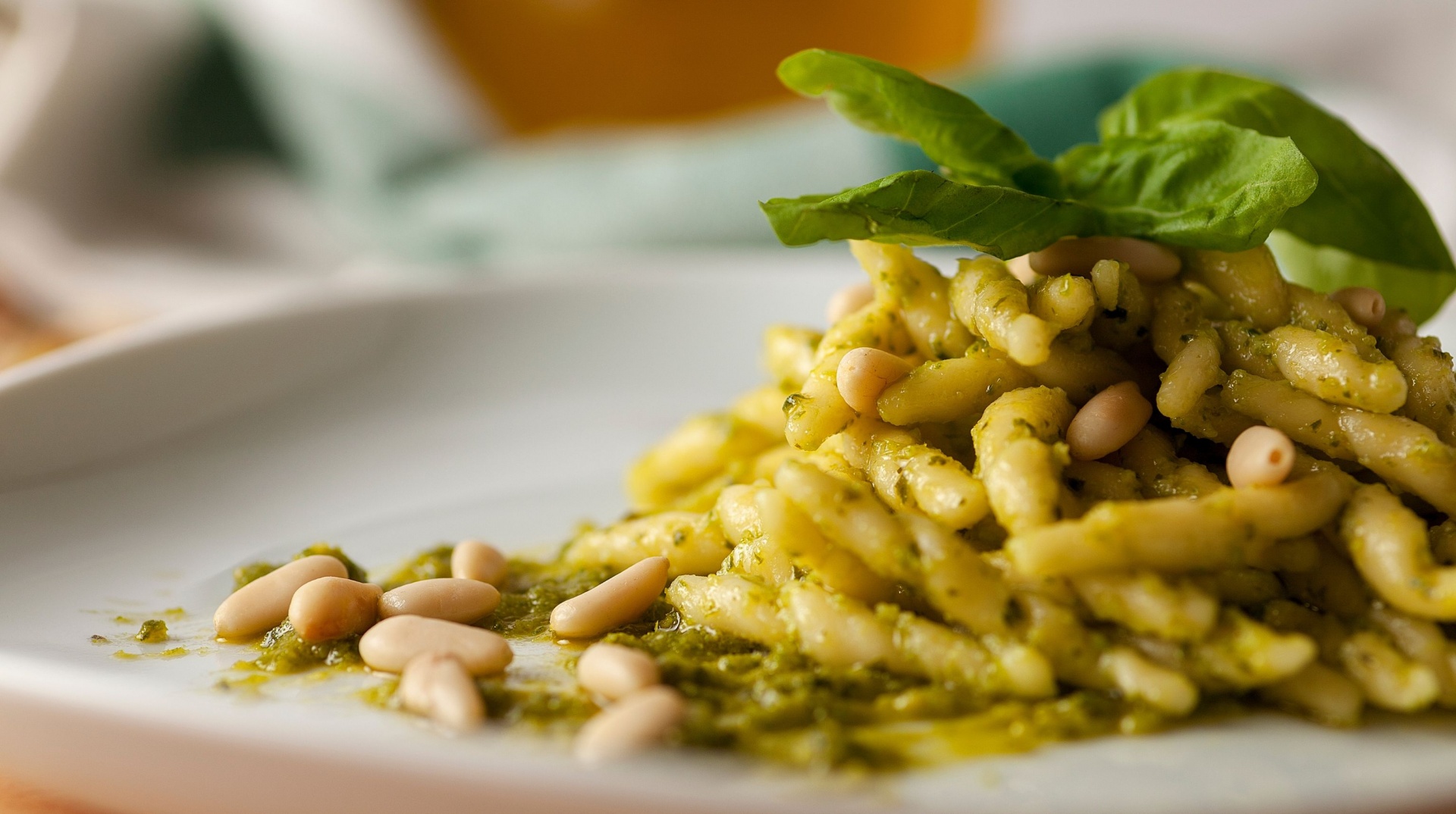 Belmorso Basil Pesto
Categories: Dips and Spreads , Pestos
Belmorso basil pesto is an authentic Italian pesto made with full respect to the Genovese pesto tradition, so much so that it uses basil from the hills of Liguria.
If you want the best green pesto for your pesto pasta, you must try it.
Order pesto online and a pack of Belmorso Trofie Pasta, and make a quick gourmet Italian dinner.
Let us tell you more about it.
What does basil pesto taste like?
A high quality authentic Italian basil besto should taste fresh, earthy, nutty and a little cheesy.
The most prominent flavour should always be the fresh basil, followed by a mix of cheese and nut flavour notes.
The proper basil pesto is creamy, rich yet elegant. It doesn't need much else added because of its strong flavour.
But if you are wondering what cheese goes with pesto, I'd say stick to parmesan not to overpower the pesto or compete with it.
Genovese Pesto vs Basil Pesto
Basil pesto and green pesto are names that are used due to the ingredients and appearance of this sauce. They can be used interchangeably along with Pesto alla Genovese.
Pesto Genovese is the name given to the pesto that originated in Liguria, and we can only use it if we are using typical ingredients of the region, including the local DOP basil, cheese and extra virgin olive oil.
Which pasta goes with pesto?
Trofie pasta is what pesto is traditionally served with in Italy.
That's because this pasta is also a product that originated in the same region of Liguria, just like pesto Genovese.
Other good options are penne, fusilli, and gnocchi.
Comments and reviews for Belmorso Basil Pesto
Be the first to write a review
Browse delicious artisan foods
---
FREE SHIPPING for orders over 50 €
---
---