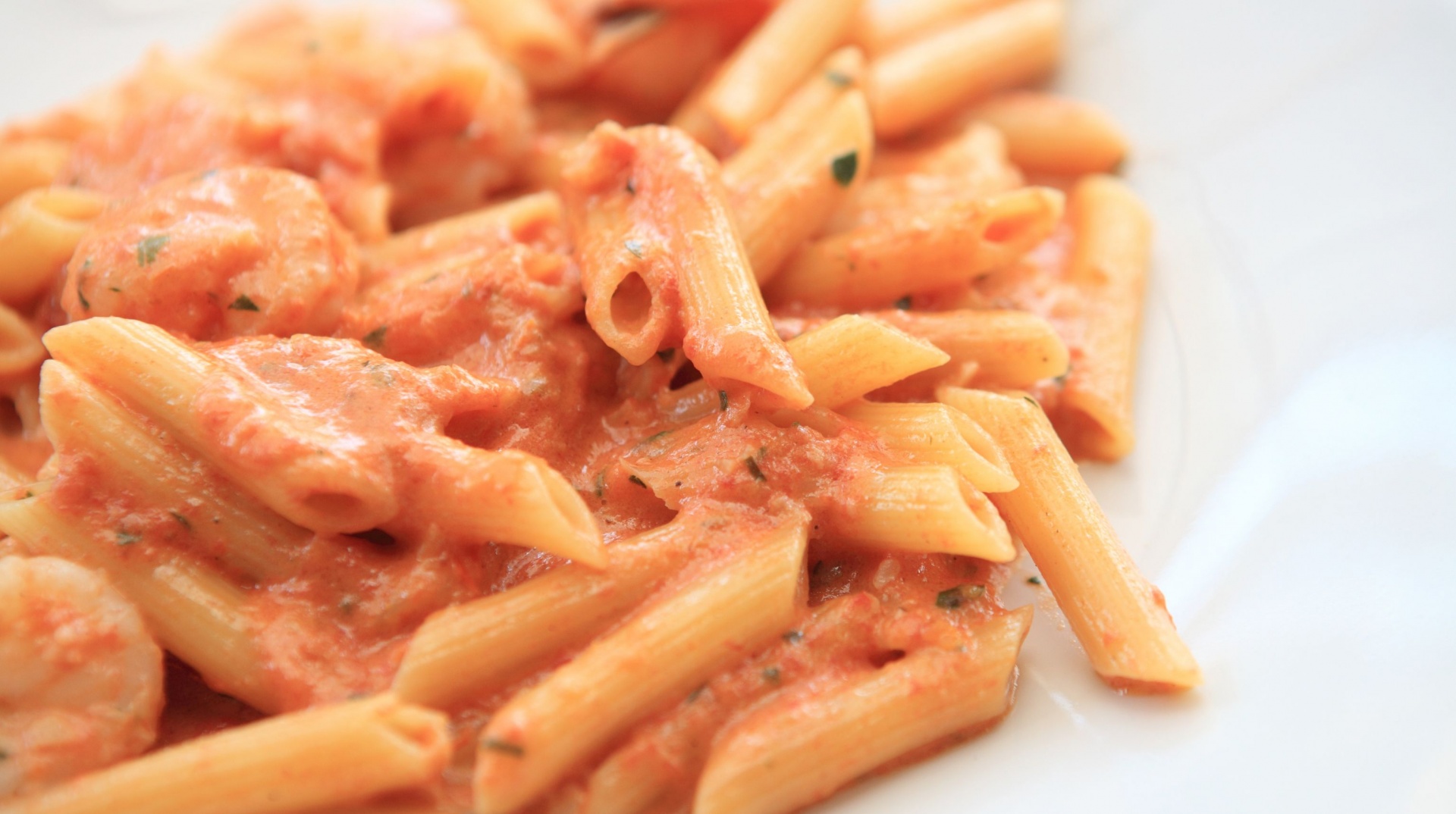 Ricotta Forte Cheese Pasta Sauce
Categories: Tomato based
A versatile sauce with a creamy consistency and lingering Ricotta aftertaste. Great for those with a busy lifestyle who enjoy quality food that is quick and simple to prepare. Sugo alla Ricotta Forte is perfect with Maccheroni or Orecchiette pasta.
How to use:
Heat sauce slowly in a saucepan, mix with pasta and serve.
Strong ricotta sauce
Ingredients:
Tomato pulp (44%), tomato puree (44%) onion, extra virgin olive oil, mix ricotta forte cheese (2%) (sheep WHEY, WHEY, salt, preservative E200), basil, salt.
Packaging:
Glass Jar
Nutrition declararion:
Typical values per 100g
Energy 197 KJ/ 47 Kcal
Fat 3,0g
of which saturates 0,6g
Carbohydrate 3,1g
of which sugars 3,0g
Fibre 1,13g
Protein 1,5g
Salt 0,42g
Storage conditions:
Store in a cool and dry place. Refrigerate after opening and consume within 5 days.
Weight:
180g
Produced without preservatives.

Produced in Italy by: Pra.Li.Na. srl Z.I. Melpignano (lLe) Italy.
Comments and reviews for Ricotta Forte Cheese Pasta Sauce
Be the first to write a review
People who likes Ricotta Forte Cheese Pasta Sauce , also buy:
Browse delicious artisan foods
---
FREE SHIPPING for orders over 50 €
---
---