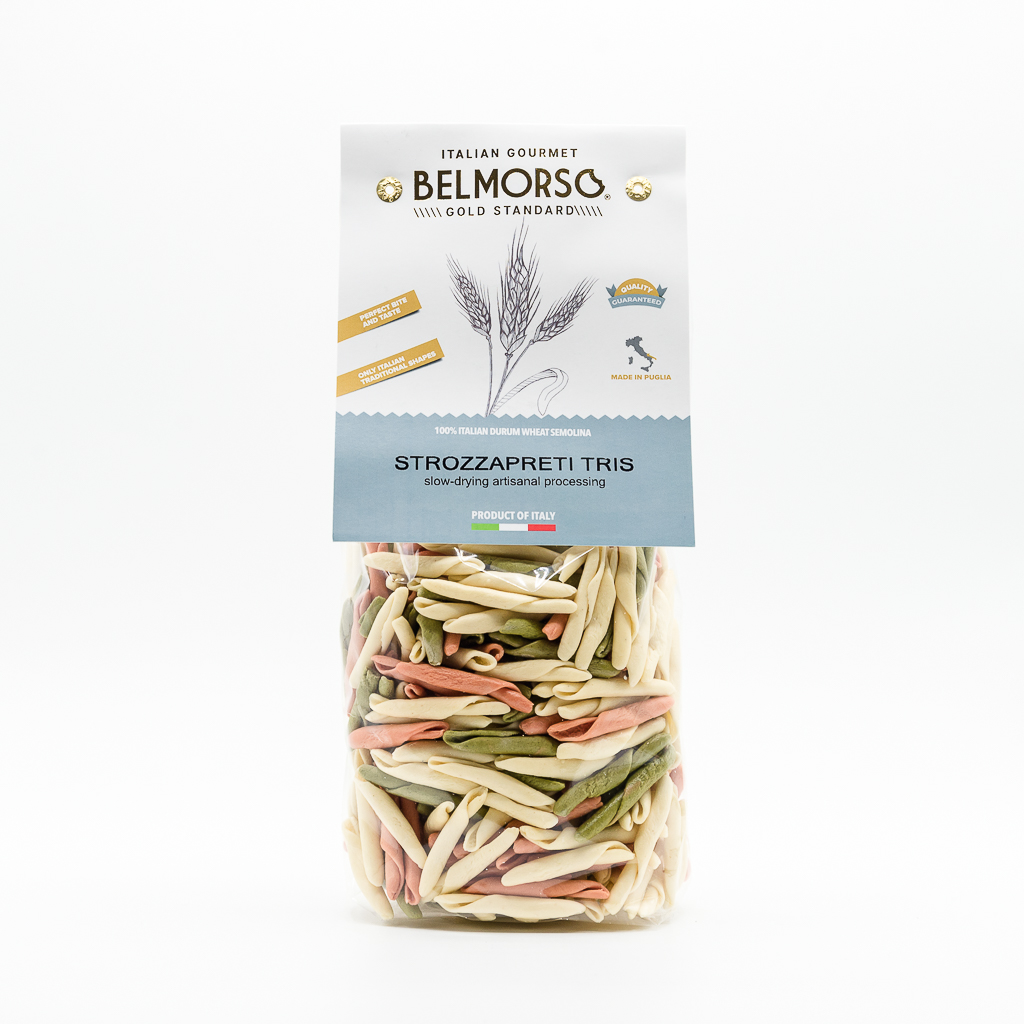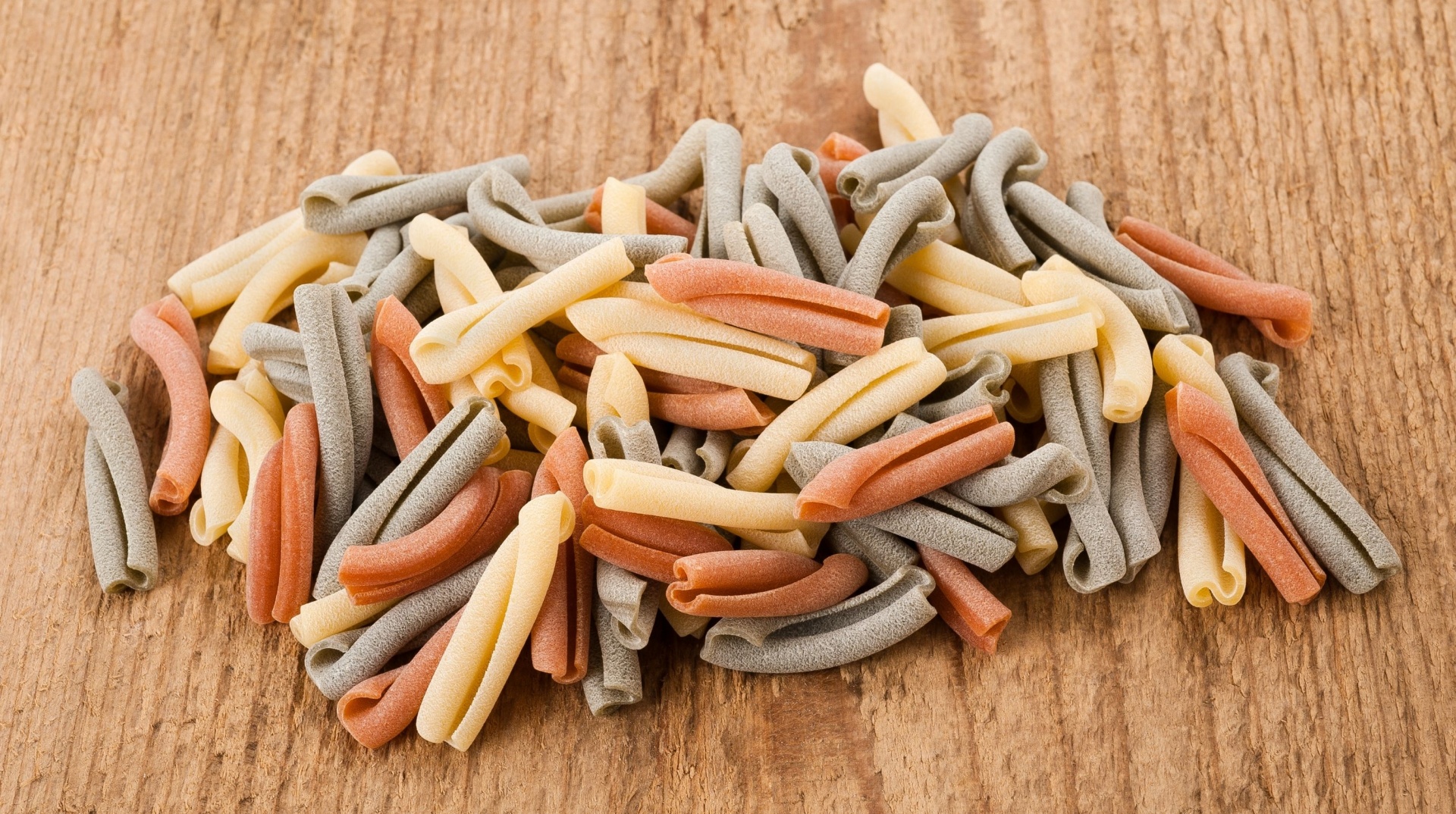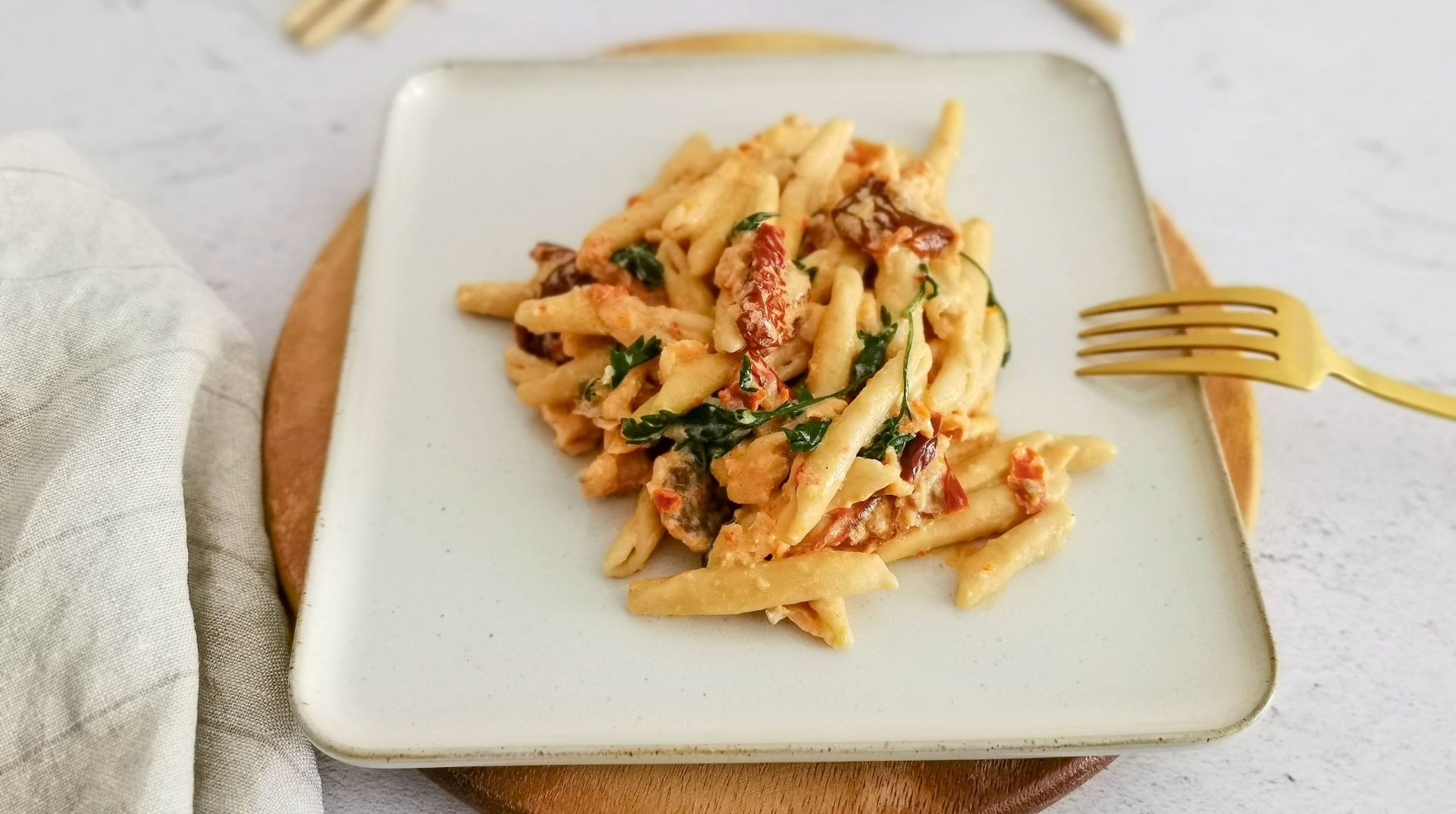 Belmorso Strozzapreti Tris
Categories: Regional shapes
Strozzapreti Tris is a typical pasta of the Emilia Romagna region, this being the tri colour pasta version. The name means - 'strangled priest', reflecting the anti-clericalism of the people of Romagna when in past centuries the region was under the rule of the Papal states.
How to use it
Strozzapreti pasta, like casarecce, is a great pasta to use for rich and thick sauces where you want your sauce to get in all the grooves and be extra tasty. Whether you enjoy it with a meat ragu or a rich vegetarian pasta sauce, you'll be delighted.
Get a Pack of this Artisan Strozzapreti Tris Now.
Recipes on the blog
Casarecce Piccante (use strozzapreti instead)
Penne al Salmone
Tiktok Pasta with Ricotta
Lentil Bolognese
What others say about it
Margaret says: "I ordered it in an Italian Restaurant recently and thoroughly enjoyed it....was delighted to find it on sale in Farmleigh Markets today.....looking forward to cooking a tasty dish."

Carole says: "Loved it, must go back for more."
Shop Strozzapreti Tris.
How to use:
Bring a large saucepan of water to the boil, add salt and the pasta. Cook the pasta, drain and dress with one of our delicious sauces or pestos. Cooking time: 12-15 mins.
Durum wheat semolina pasta with spinach and tomato
Ingredients:
Durum WHEAT semolina (82%), tomato powder 3%, spinach flour 3%, water.
For allergens see ingredients in capital letters.May contain mustard and soy.

Packaging:
Plastic Bag
Nutrition declararion:
Typical values per 100g
Energy   1458 KJ/349 Kcal
Fat 1,3g
of which saturates 0,3g
Carbohydrate 70,9g
of which sugars 3,1g
Fibre 2,4g
Protein 12,1g
Salt 0,1g
Storage conditions:
Store in a cool and dry place
Weight:
500g
slow-drying, artisanal processing

Country of grain cultivation: Italy
Milling country: Italy

Exclusively produced in Italy for: TASTE WITH GUSTO IMPORT Ltd. Unit 2, Santry Hall Industrial Estate, D09 Y2F7, Dublin 9.
Comments and reviews for Belmorso Strozzapreti Tris
Be the first to write a review
People who likes Belmorso Strozzapreti Tris, also buy:
Browse delicious artisan foods
---
FREE SHIPPING for orders over 50 €
---
---