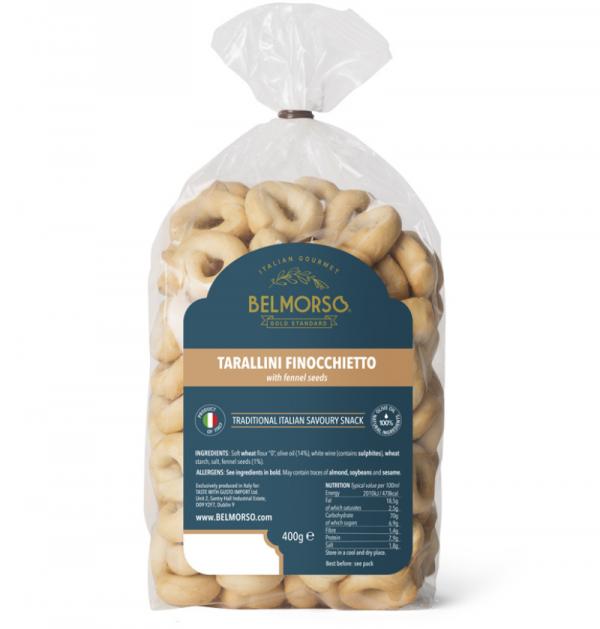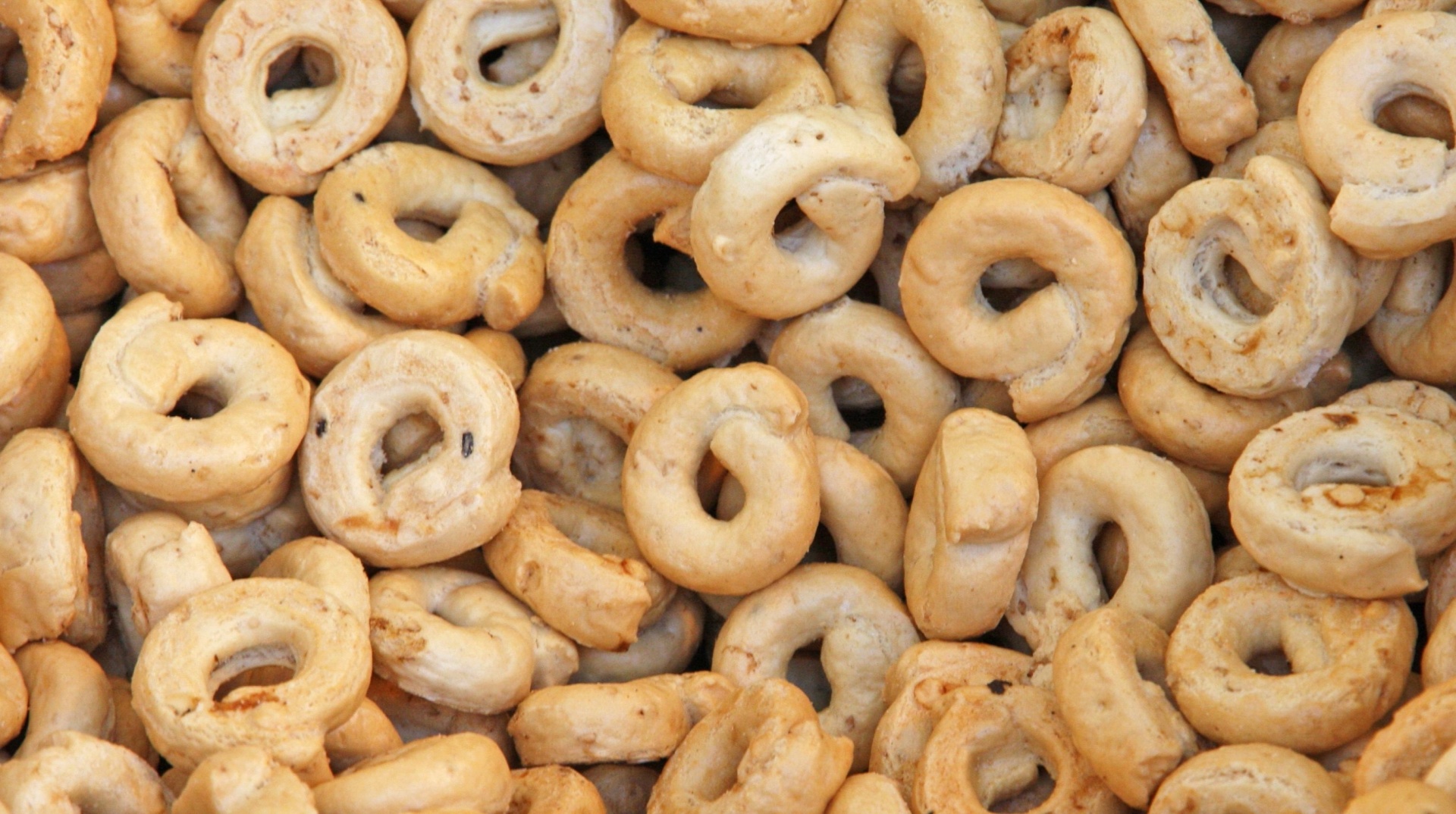 Belmorso Tarallini Finocchio with Fennel Seeds
Categories: Baked Products
Belmorso Fennel Seed Tarallini are a tasty, crunchy and versatile snack full of flavour; a healthy alternative to bread or bread sticks.
They are created with the finest Italian ingredients, right in Puglia, where this delicacy originates from.
You will love these fennel crackers-like snack! Get yourself a pack or two!
Even kids love them..
Our clients, big and small, adore them. Marco's son can't stop eating them (so cute!).
Here's what he says:
"1 of my kids is munching away taralli since he can chew....he is very particular and these delicious snacks help a lot."
Comments and reviews for Belmorso Tarallini Finocchio with Fennel Seeds
Be the first to write a review
People who likes Belmorso Tarallini Finocchio with Fennel Seeds, also buy:
Browse delicious artisan foods
---
FREE SHIPPING for orders over 50 €
---
---