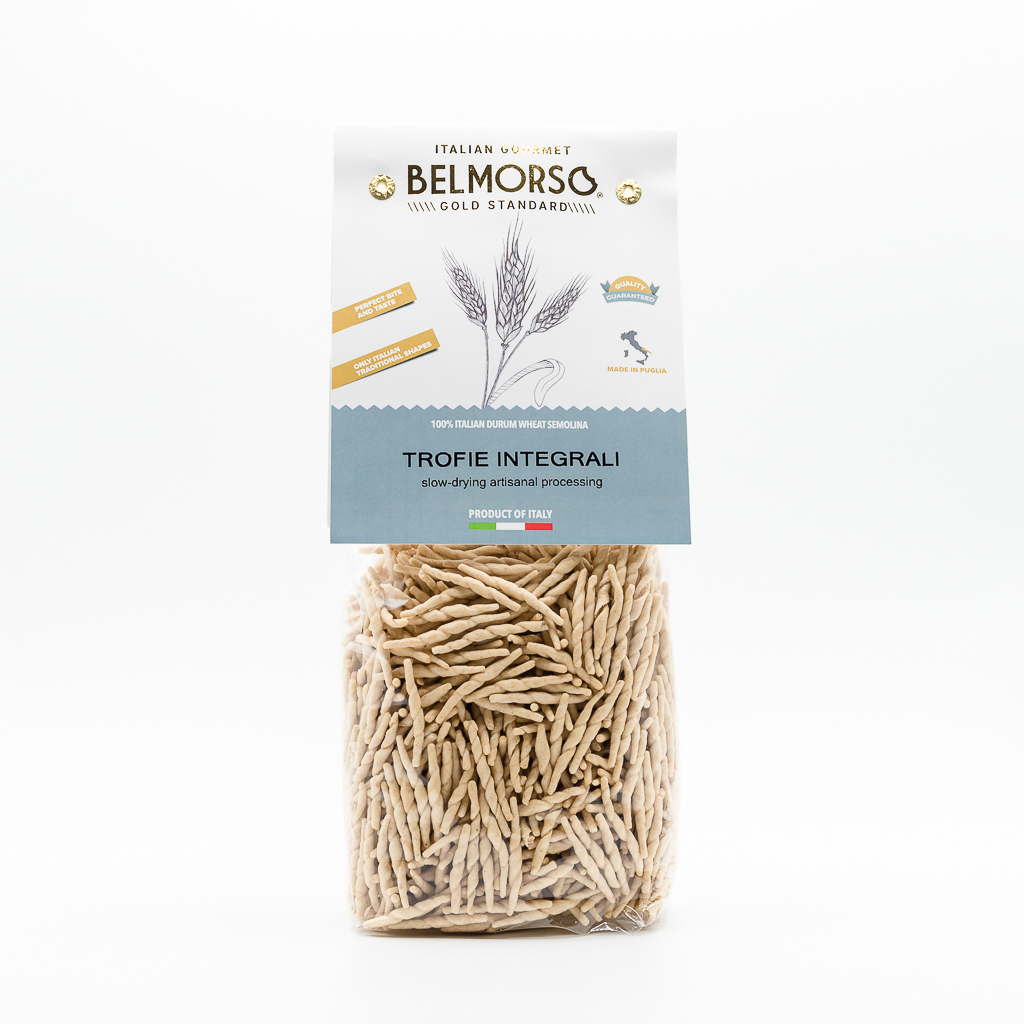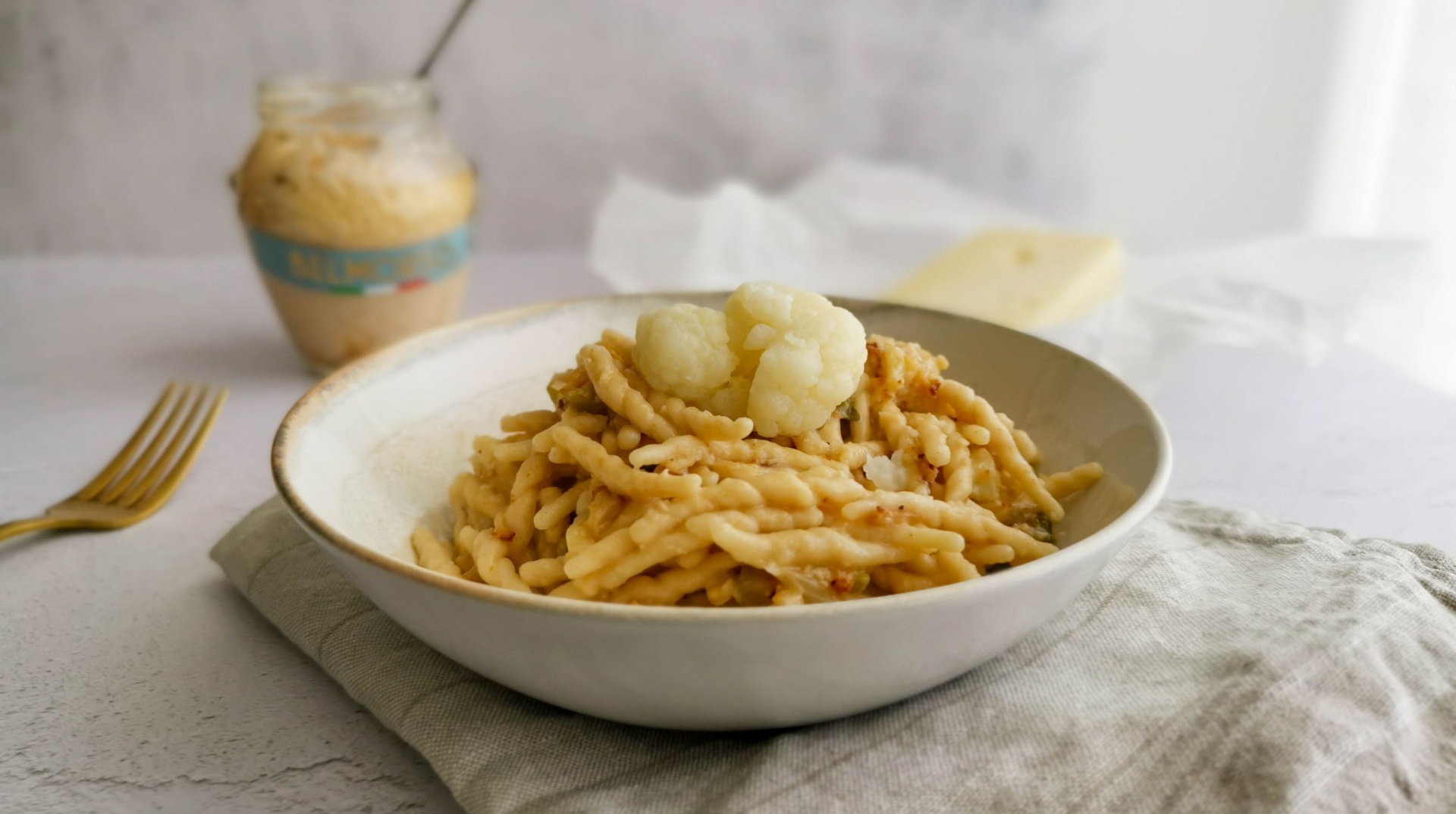 Belmorso Wholemeal Trofie
Categories: Wholemeal , Regional shapes
This is our whole wheat version of our Artisan Trofie Pasta. Trofie is a traditional Ligurian pasta with thick twisted solid strands that are chewy in texture. This pasta is traditionally served with pesto; its twisted shape allows the pesto to effectively stick to the pasta.
Get a Pack of this Healthy Wholemeal Trofie.
Try It This Way
Wholemeal Trofie with Cauliflower & Asiago Cheese (recipe on the blog)
What they say about it
Fiona says: "Beautiful pasta."
How to use:
Bring a large saucepan of water to the boil, add salt and the pasta. Cook the pasta, drain and dress with one of our delicious sauces or pesto's. Cooking time: 12-15 mins.
Wholemeal durum wheat semolina pasta with durum wheat semolina
Ingredients:
Whole durum WHEAT semolina (70%), durum WHEAT semolina (17,5%), water.
For allergens see ingredients in capitla letters. May contain mustard and soy.

Packaging:
Plastic Bag
Nutrition declararion:
Typical values per 100g
Energy   1440 KJ/345 Kcal
Fat 2,3g
of which saturates 0,5g
Carbohydrate 64,1g
of which sugars 3,1g
Fibre 7,1g
Protein 13,1g
Salt less than 0,1g
Storage conditions:
Store in a cool and dry place
Weight:
500g
slow-drying, artisanal processing

Country of grain cultivation: Italy
Milling country: Italy

Exclusively produced in Italy for: TASTE WITH GUSTO IMPORT Ltd. Unit 2, Santry Hall Industrial Estate, D09 Y2F7, Dublin 9.
Comments and reviews for Belmorso Wholemeal Trofie
Be the first to write a review
People who likes Belmorso Wholemeal Trofie, also buy:
Browse delicious artisan foods
---
FREE SHIPPING for orders over 50 €
---
---