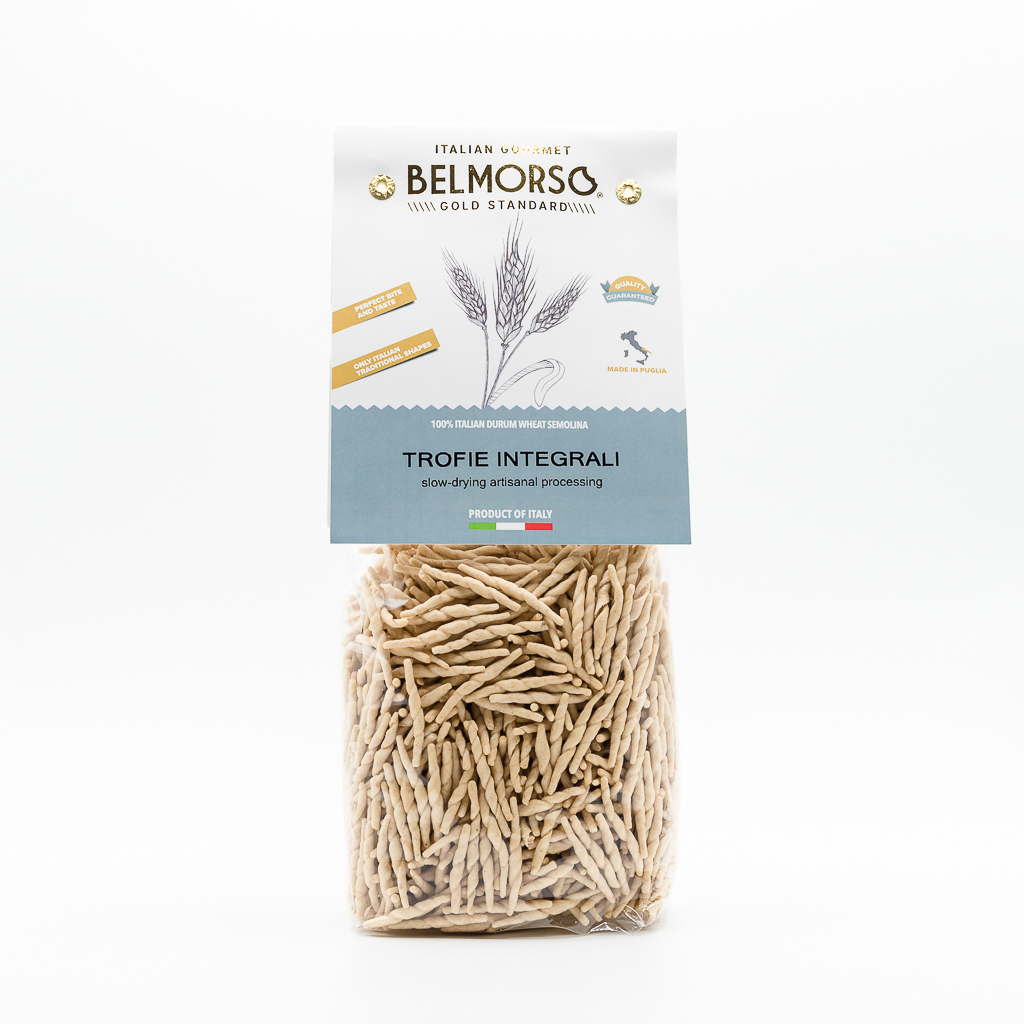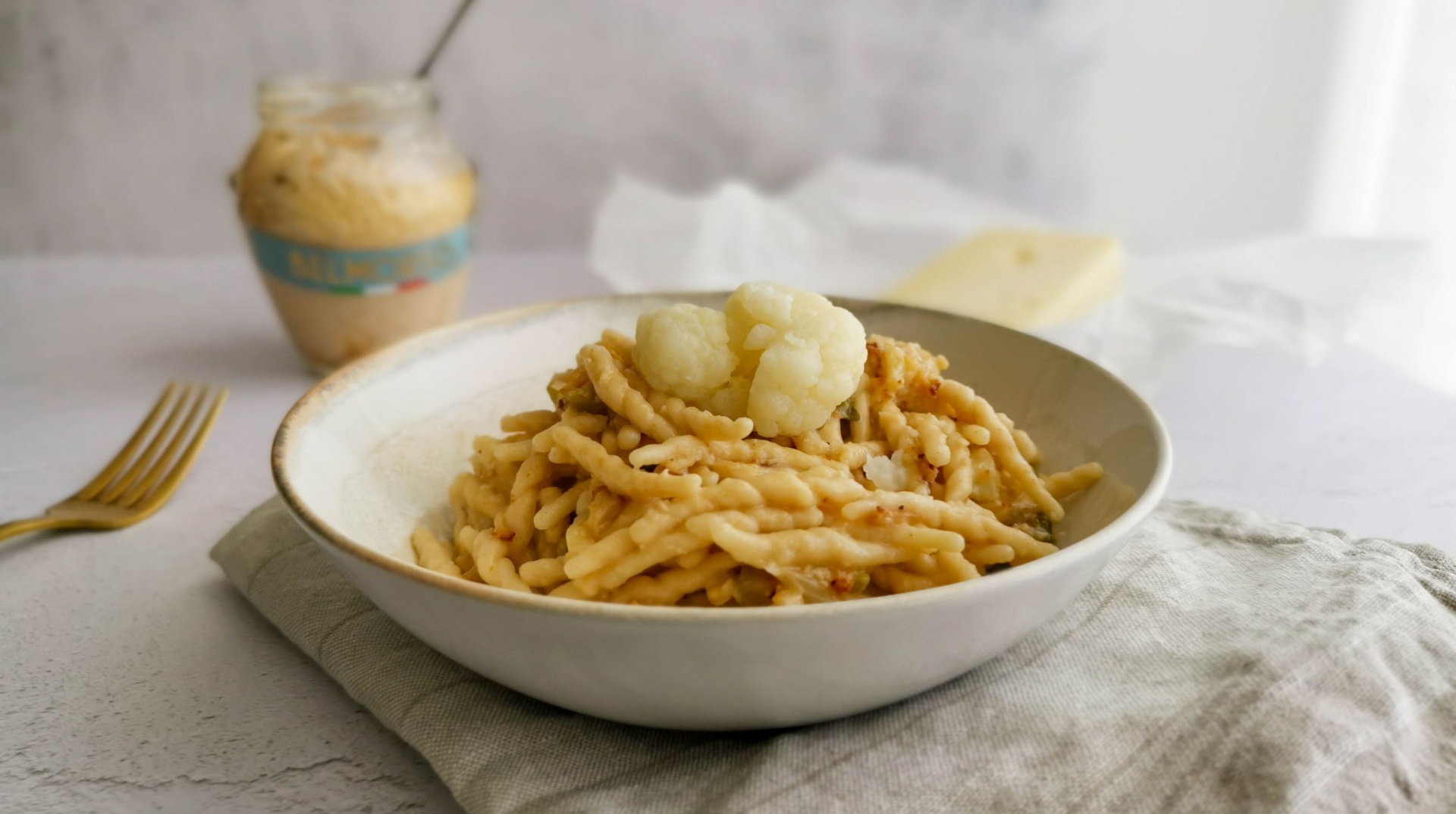 Belmorso Wholemeal Trofie
Categories: Wholemeal , Regional shapes
This is our whole wheat version of our Artisan Trofie Pasta. Trofie is a traditional Ligurian pasta with thick twisted solid strands that are chewy in texture. This pasta is traditionally served with pesto; its twisted shape allows the pesto to effectively stick to the pasta.
Get a Pack of this Healthy Wholemeal Trofie.
Try It This Way
Wholemeal Trofie with Cauliflower & Asiago Cheese (recipe on the blog)
What they say about it
Fiona says: "Beautiful pasta."
Comments and reviews for Belmorso Wholemeal Trofie
Be the first to write a review
People who likes Belmorso Wholemeal Trofie, also buy:
Browse delicious artisan foods
---
FREE SHIPPING for orders over 50 €
---
---