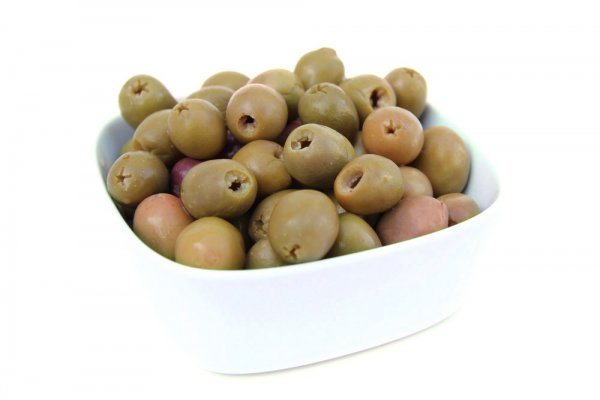 Pitted Termite Olives
Categories: Vegetables
Termite Pitted Green Olives grow in Bari's fields, in Puglia and more exactly in the areas of Bitetto, Bitonto, Bitritto, Grumo Appula, Modugno, Palo del Colle, Sannicadro di Bari and Toritto.
They have a rounded shape and they are prevalently green. But most importantly they are fragrant with a crunchy pulp and a sweet taste.
These pitted green olives are like cherries, you'll want to eat one after the other, because they are the perfect healthy snack without the pit.
Did you know this type of olives, as many others, are high in antioxidants and polyphenols?
Eat them as part of a balanced diet, and you'll fight away the bad cholesterol!
Add these to your cart together with a black olive.
Pitted Termite olives
Ingredients:
Olives, water, salt, acidity regulator: citric acid.
May contain olive kernels, olive kernel fragments.
Packaging:
Plastic bag
Nutrition declararion:
Typical values per 100g
Energy 589 KJ/142 Kcal
Fat 10,6g of which saturates 0g
Carbohydrate 9,8g of which sugars 0g
Protein 1,6g
Salt 6,2g
Storage conditions:
Store at a maximum temperature of 15°C
Weight:
Net weight 350g, drained weight 200g
Packed by: Esse Ci olive, s.p. 126 Sannicandro-Adelfia Km.0,050 Sannicandro di Bari (Bari) Italy
Comments and reviews for Pitted Termite Olives
Be the first to write a review
Browse delicious artisan foods
---
FREE SHIPPING for orders over 50 €
---
---