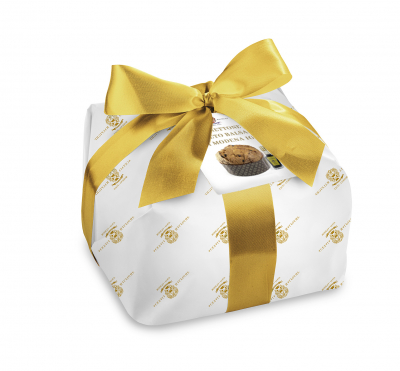 Panettone with cream of Balsamic Vinegar of Modena IGP
Categories: Balsamic Vinegars , Baked Products , New Products
Available from the first week of December.
Very soft, dedicated to the most refined palates.
A genuine cream of Balsamic Vinegar of Modena IGP, in fact, enriches the soft goodness of the best naturally sourdough Torinese panettone, giving life to an amazing gastronomic experience.
This is a truly unique product, which comes from a special recipe in which the Balsamic Cream is obtained from a Balsamic Vinegar of Modena IGP for a long time inside ancient barrels of the Malpighi family.


Packaging:
1 kg
Comments and reviews for Panettone with cream of Balsamic Vinegar of Modena IGP
Be the first to write a review
People who likes Panettone with cream of Balsamic Vinegar of Modena IGP, also buy:
Browse delicious artisan foods
---
FREE SHIPPING for orders over 50 €
---
---