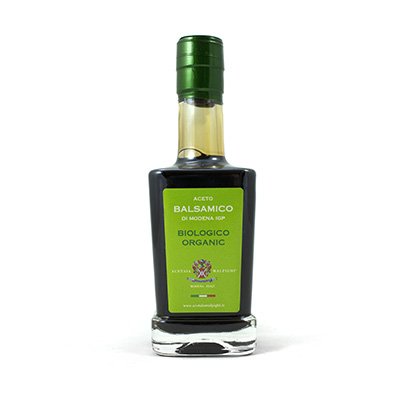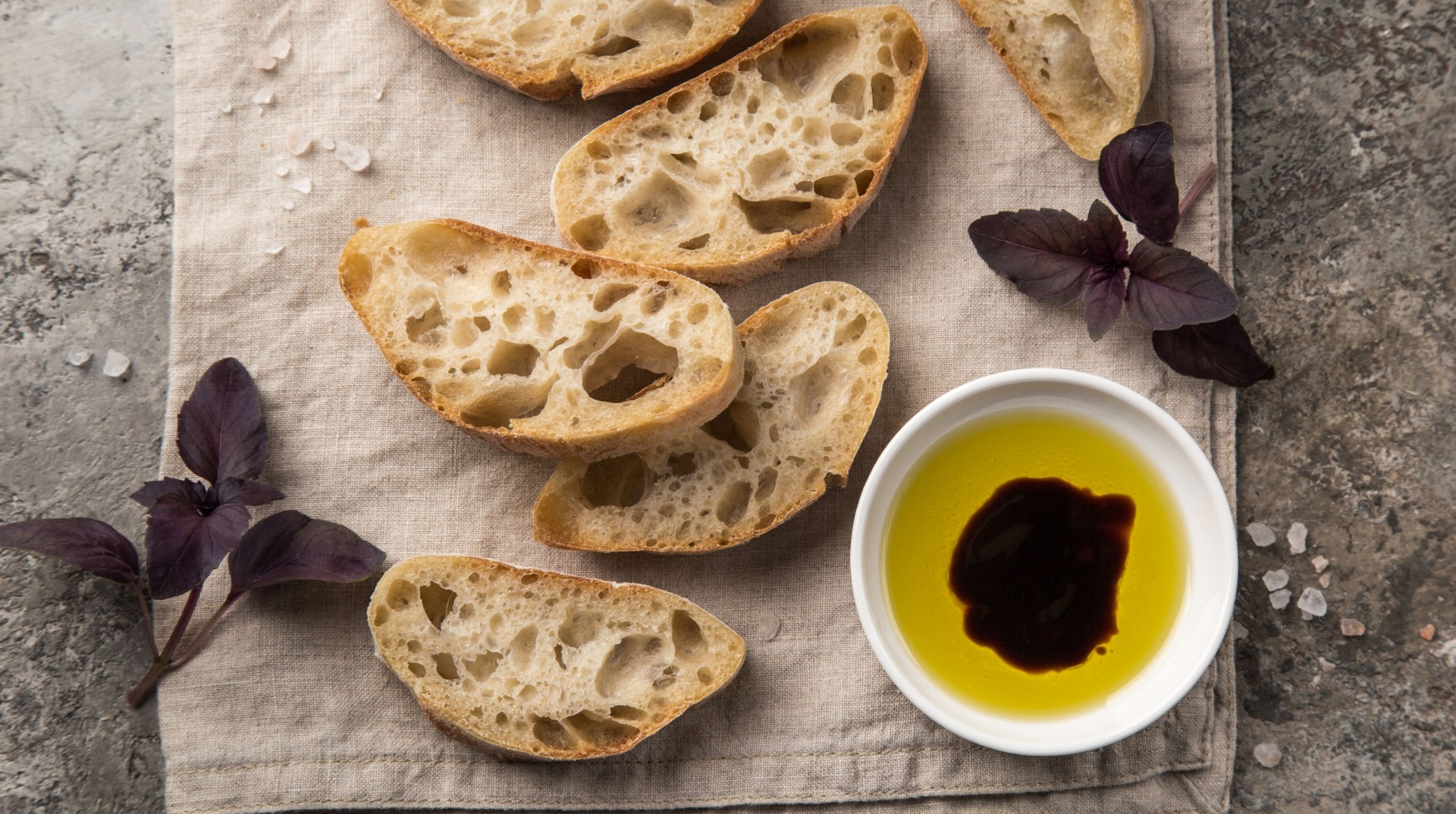 Organic Balsamic Vinegar of Modena IGP – Malpighi
Categories: Balsamic Vinegars
The Malpighi's IGP Organic Balsamic Vinegar of Modena is obtained from cooked organic grape must and wine vinegar which has been aged in oak barrels. It has a rich brown colour with an intense but balanced aroma and a lingering fruity flavour with hints of wooden shades.
A product 100% made in Italy by the Malpighi Company. All production phases, from the grapes cultivation to the final product are checked by Ermes Malpighi - the fourth generation of the family and Master Taster AED. The grapes used are strictly harvested by hand according to the DOP protocol and come from vineyards located in the Malpighi Estate on the outskirts of Modena.
Order your bottle of the best organic balsamic glaze.
We deliver to all Ireland and Europe, except the UK.
Who's it for?
those who value organic foods to reduce their intake of daily toxins.
Enjoy it with ..
Bread and extra virgin olive oil
Ice cream and cheese
Salads and fruit
Meats and fish
Gemma says:
"Very tasty, including in soup!"
Try these recipes from the blog
Balsamic beef and mushrooms
Chicken and kale balsamic salad
Roasted vegetables with Italian balsamic
How to use:
Suitable to use on all types of food; especially in salad dressing, on omelettes, cheese, desserts, ice cream and fresh fruits.
It is delicious on fish and crustacea, with fresh or cooked vegetables and on boiled or roasted meats including game.
Organic Balsamic Vinegar of Modena
Ingredients:
Cooked organic grape must, organic wine vinegar), wine vinegar.
Contains SULPHYTES
Packaging:
Transparent Glass Bottle (plastic dropper included)

Nutrition declararion:
Typical values per 100ml
Energy   1105 KJ/260 Kcal
Fat 0g of which saturates 0g
Carbohydrate 59g of which sugars 59g
Protein 0,9g
Salt 0,05g
Produced by: Acetaia Malpighi, via Emilia est 1525/1527 Modena Italy.
Comments and reviews for Organic Balsamic Vinegar of Modena IGP – Malpighi
Be the first to write a review
Browse delicious artisan foods
---
FREE SHIPPING for orders over 50 €
---
---