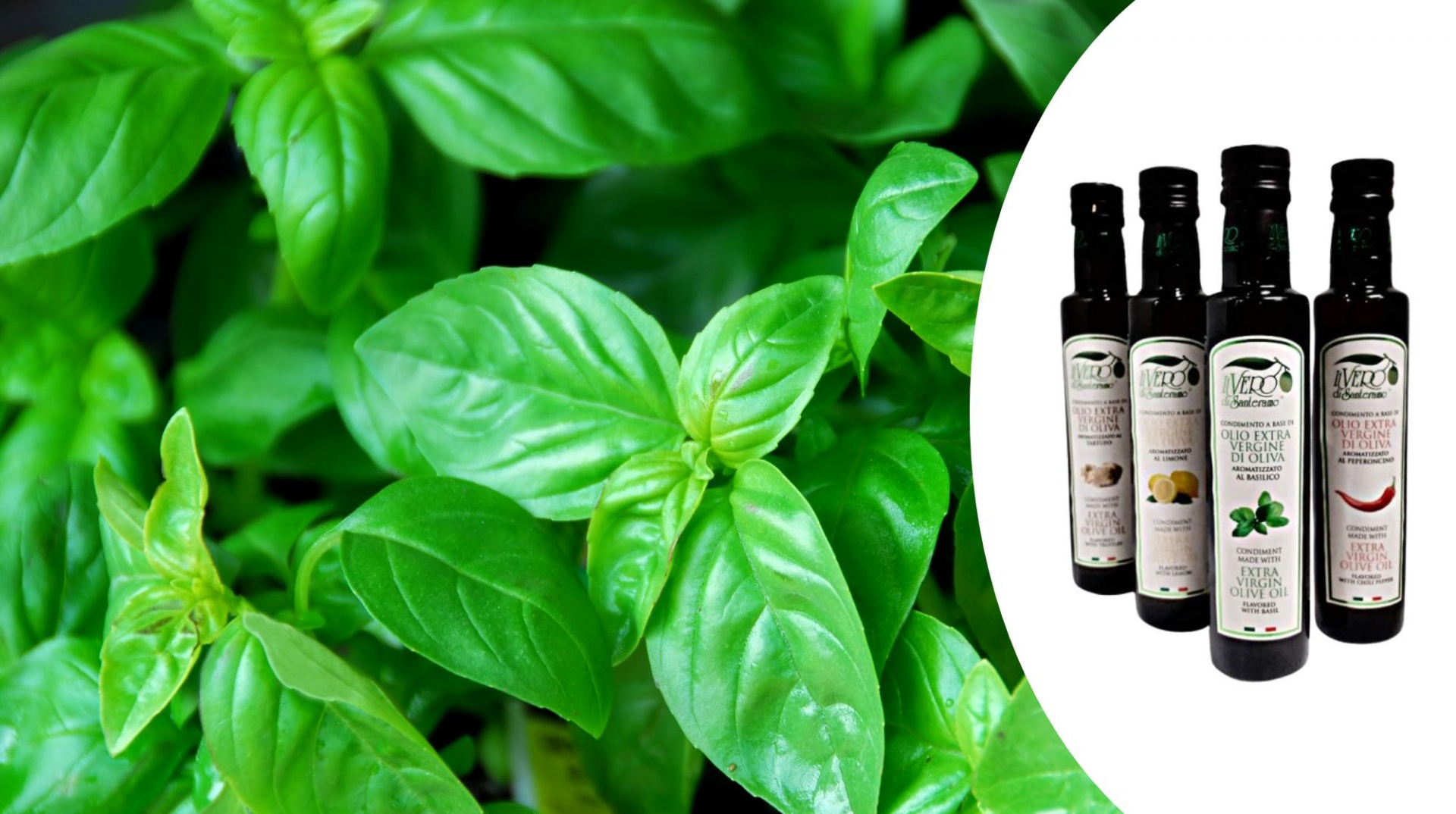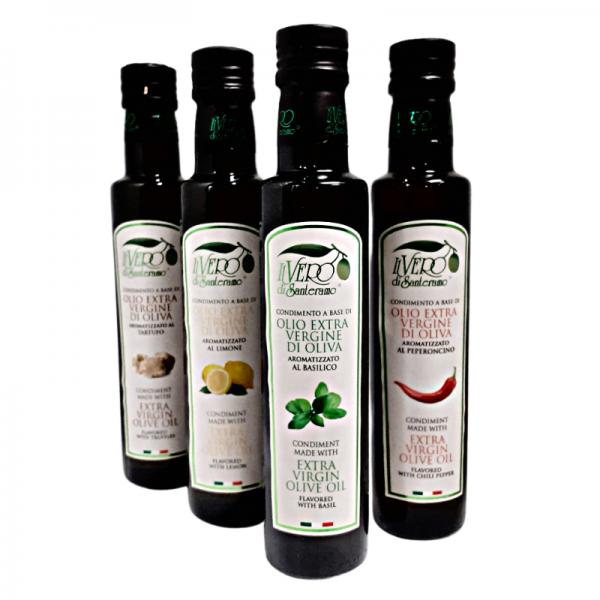 Basil infused Extra Virgin Olive Oil 0.25 lt
Categories: Olive Oils
If you appreciate the delicious flavour of quality Italian Extra Virgin Olive Oil, then you're just going to LOVE this basil flavoured olive oil. With its distinctive green-golden colour and the delicious aroma of basil, Basil Extra Virgin Olive Oil is sure to give a strong Italian twist to even the simplest of dishes.
Basil olive oil can be used both for cooking and drizzling, on cooked or raw food. Buy this basil oil and add an extra touch of Italy to your meals.
Taste with Gusto tip:
Drizzle it on grilled vegetables, especially aubergines, and enjoy with some cherry tomatoes and mozzarella cheese for a healthy lunch or a light dinner. 
How to use:
Basil oil is perfect for dipping, dressing salads, on bruschetta or crostini. You can also use basil oil as a health tonic and to infuse all your favorite Italian recipes.

Here are a few ideas:
- Spaghetti with cherry tomatoes and basil oil
- Bruschetta with sundried tomatoes and basil oil
- Basil oil beef fillets
- Baked fish with basil oil, garlic, and vegetables medley
- Basil infused olive oil roasted potatoes
- Basil infused olive oil roasted vegetables
- Caprese salad with basil infused olive oil
- Use basil oil to make a stronger homemade pesto
- Basil oil dressing with balsamic vinegar of Modena
- Basil oil homemade bread loaf
- Basil oil and tomatoes omelette
- Basil
Ingredients:
Extra Virgin Olive Oil, basil extract powder
Packaging:
Glass Bottle
Volume:
250ml
Comments and reviews for Basil infused Extra Virgin Olive Oil 0.25 lt
Be the first to write a review
Browse delicious artisan foods
---
FREE SHIPPING for orders over 50 €
---
---