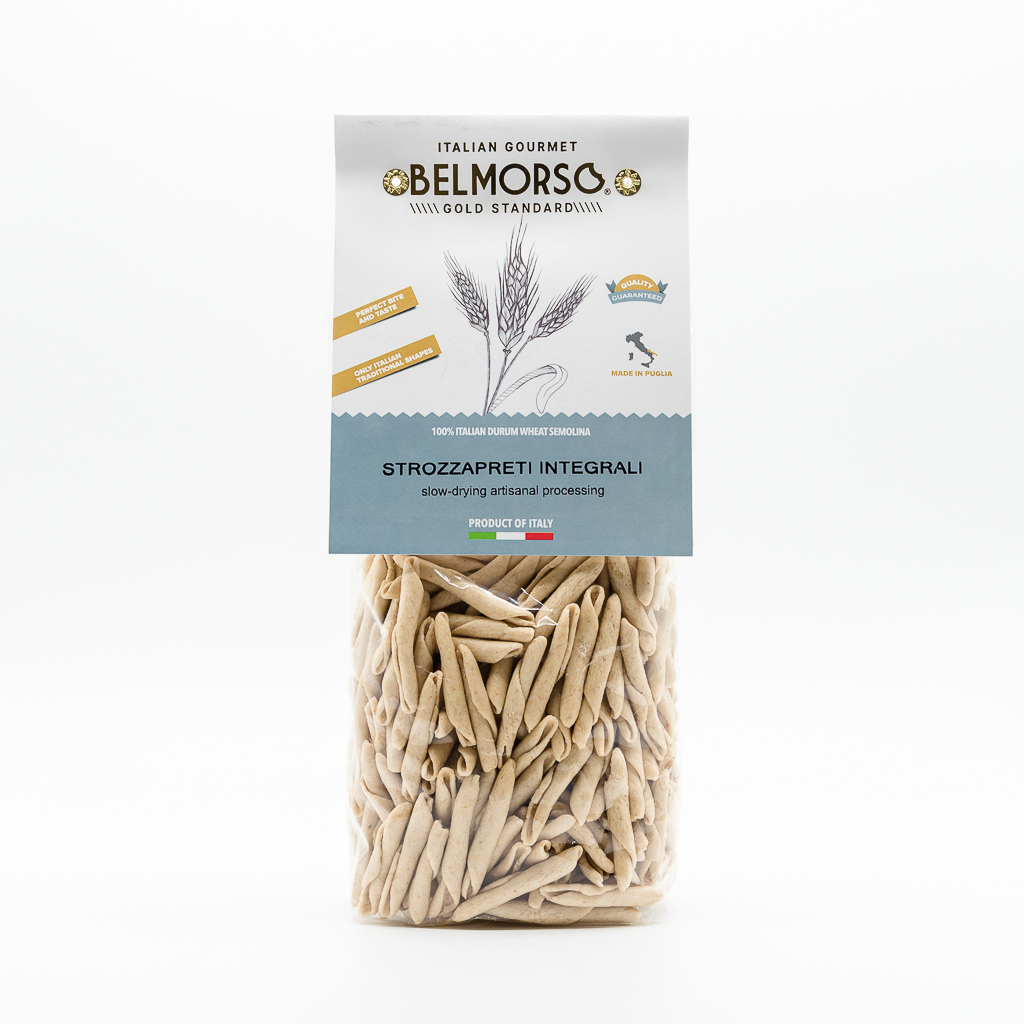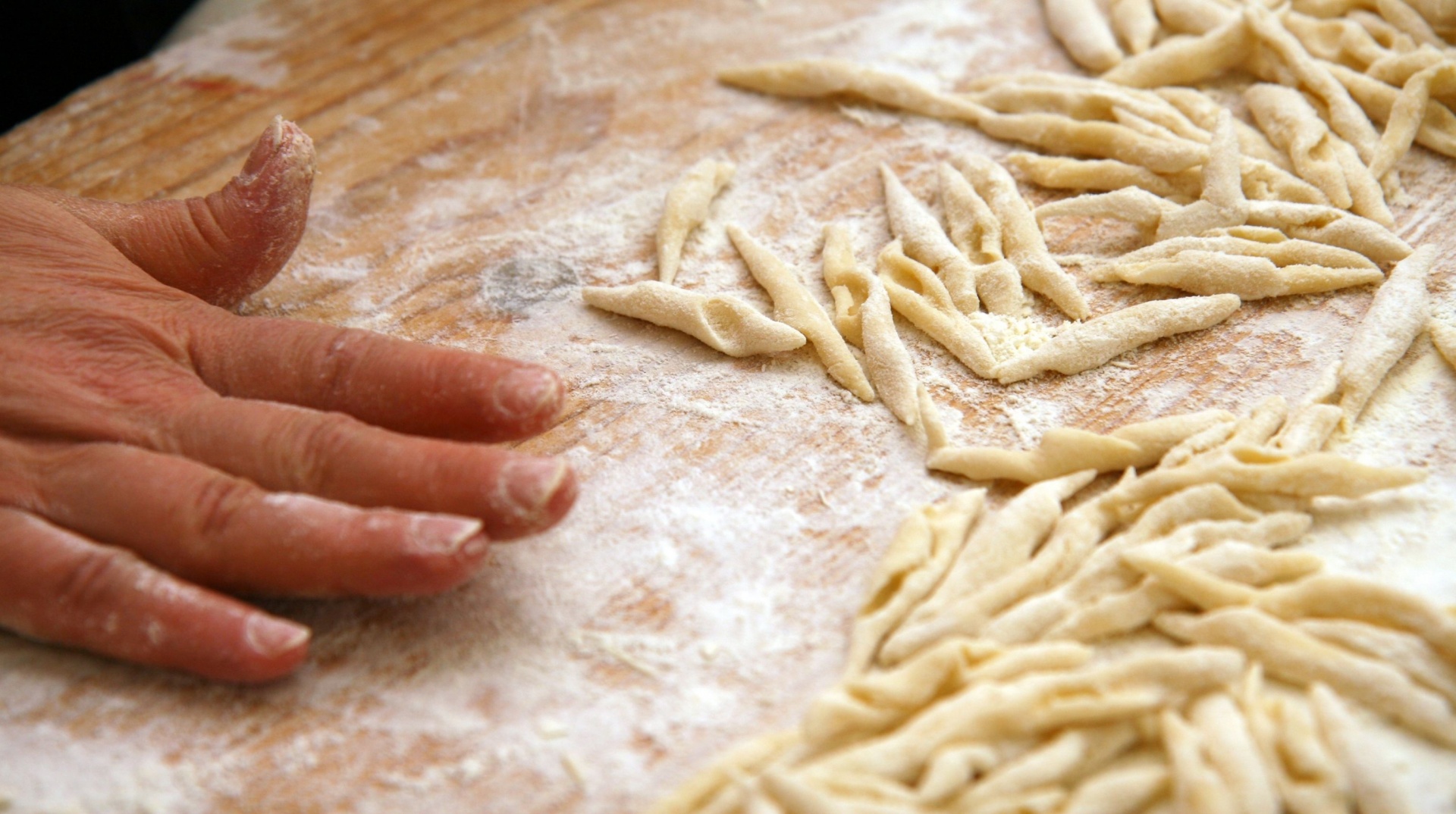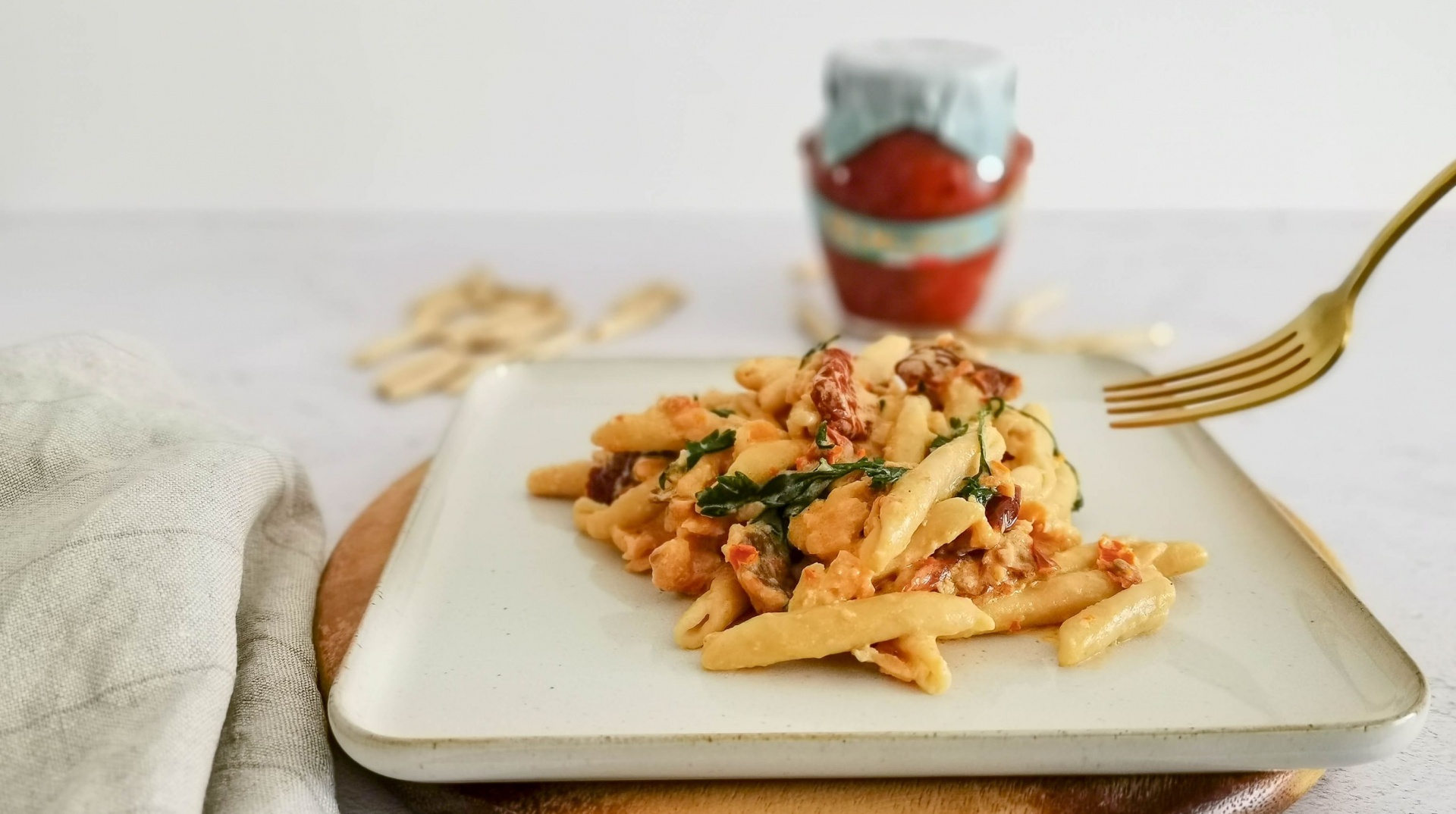 Belmorso Wholemeal Strozzapreti
Categories: Wholemeal , Regional shapes
Wholemeal Strozzapreti is a typical pasta of the Emilia-Romagna region. The name means 'strangled priest', reflecting the anti-clericalism of the people of Romagna, when in past centuries the region was under the rule of the Papal states.
Order a Pack of this Artisan Strozzapreti Pasta.
PS: Don't be put off by the fact that's wholemeal cause that adds to the taste.
What's Special About It
It's a great pasta to serve with rich sauces, including meat based ragu, because of all the grooves which will hold the pasta sauce beautifully.
Try It This Way
Creamy Salmon Pasta
Lentil Bolognese (Vegetarian)
What they say about it
Richard says: "Having tried this many times on visits to Monza, I know it is a local pasta, and so finding it outside of Italy I was pleasantly surprised at how nice your Strozzapreti is."
Comments and reviews for Belmorso Wholemeal Strozzapreti
Be the first to write a review
People who likes Belmorso Wholemeal Strozzapreti, also buy:
Browse delicious artisan foods
---
FREE SHIPPING for orders over 50 €
---
---