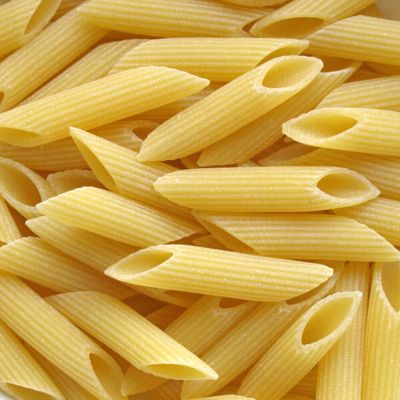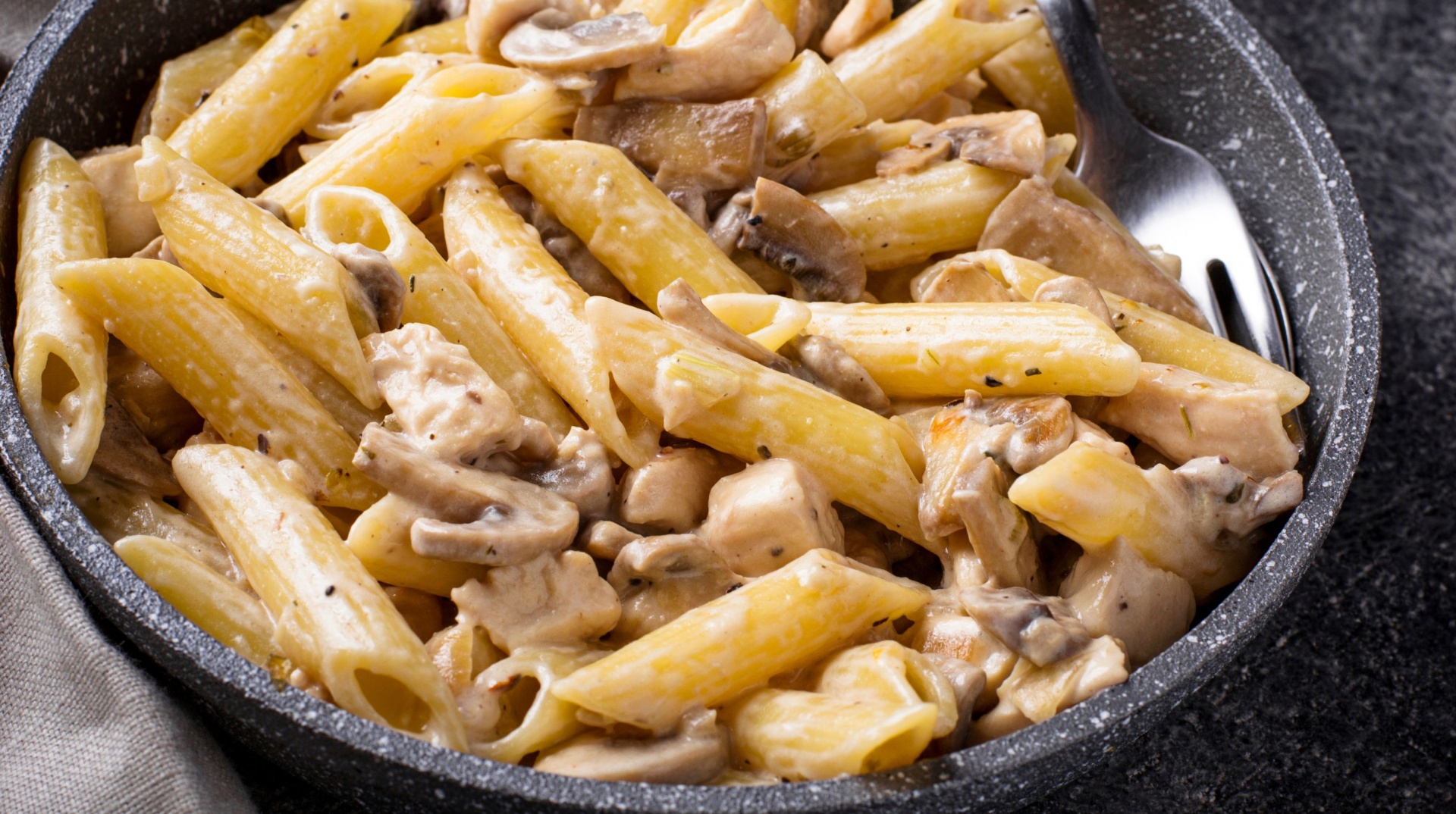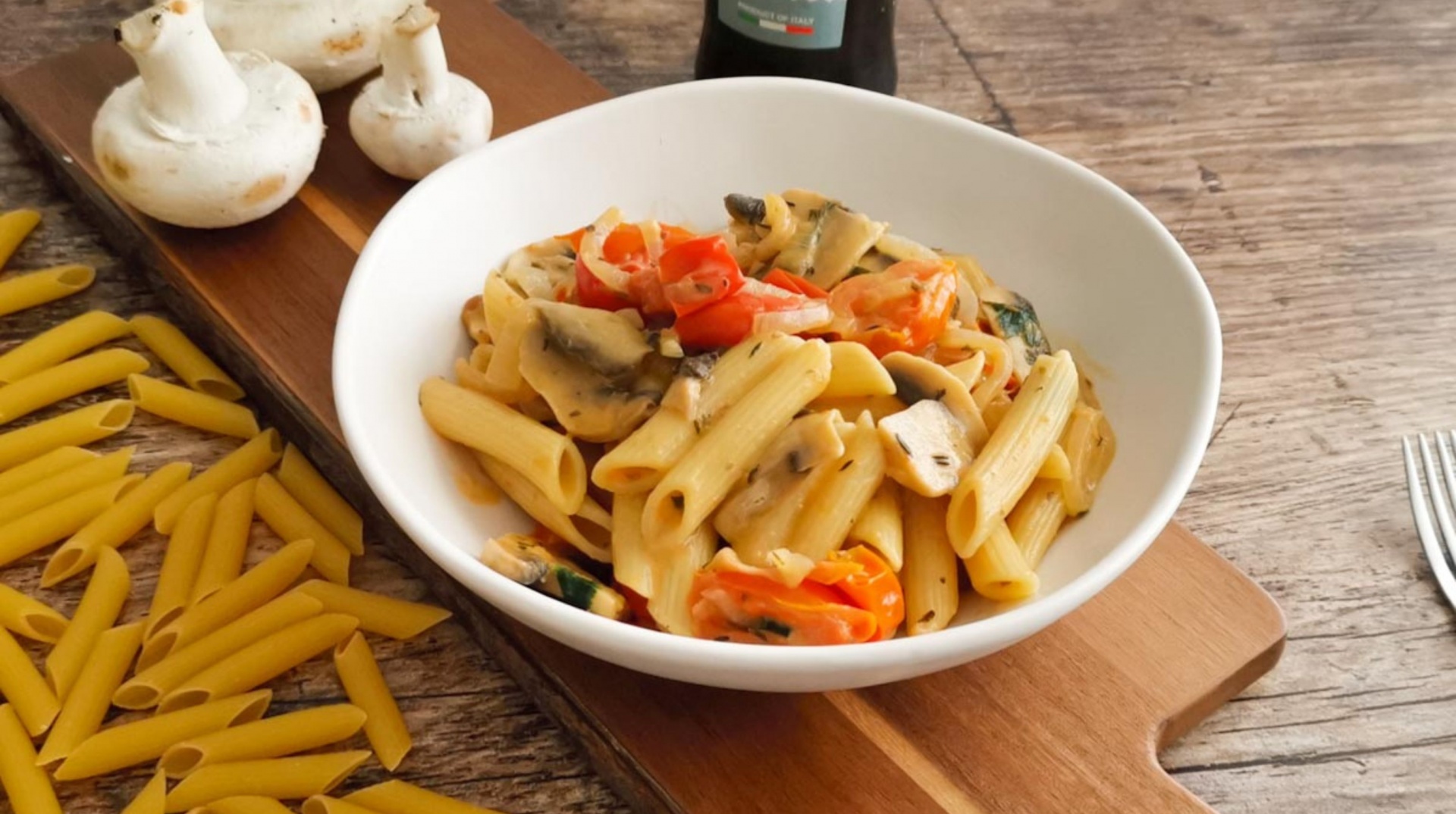 Penne rigate
Categories: Pasta , Gragnano PGO
Penne Rigate is a type of pasta with ridged and cylinder-shaped pieces. Did you know that penne is the plural form of the Italian penna, deriving from Latin penna (meaning "feather" or "quill"), and is a cognate of the English word pen?
What's Special About Our Penne Pasta
Supermarkets are full of penne pasta brands? So why buy ours?
Well, there's pasta and pasta. If you value eating high quality artisan pasta that doesn't go mushy when you cook it, you'll want to eat the best pasta no matter the shape. And since penne is probably among your top eaten pasta shapes, you should start by replacing that.
Our Penne Rigate have a beautiful rough texture that will make every dish so much tastier. Plus, they stay aldente, like Italian pasta should.
Try it and you'll understand the difference. Get yours now!
Cook It This Way
Penne with Tomatoes & Mushrooms
Chicken Pasta Bake with Penne
What They Say About It
Liebling says: "So great to catch lovey sauce 😊."
How to use:
Bring a large saucepan of water to the boil, add salt and the pasta. Cook the pasta, drain and dress with one of our delicious sauces or pesto's. Cooking time: 12-15 mins.
Durum wheat semolina pasta
Ingredients:
Durum WHEAT semolina, water.
For allergens see ingredients in capital letters. May contain mustard and soy.

Packaging:
Plastic Bag
Nutrition declararion:
Average values per 100g
Energy   1531 KJ/361 Kcal
Fat 1,2g
of which saturates 0,2g
Carbohydrate 73,0g
of which sugars 4,0g
Fibre 3,1g
Protein 13,0g
Salt 0g
Storage conditions:
Store in a cool and dry place.
Weight:
500g
Country of grain cultivation: Italy
Milling country: Italy

Product in Italy by: Pastai Gragnanesi Società cooperativa-Via Giovanni Della Rocca 20-80054 Gragnano (Napoli)-Italy.
Comments and reviews for Penne rigate
Be the first to write a review
Browse delicious artisan foods
---
FREE SHIPPING for orders over 50 €
---
---