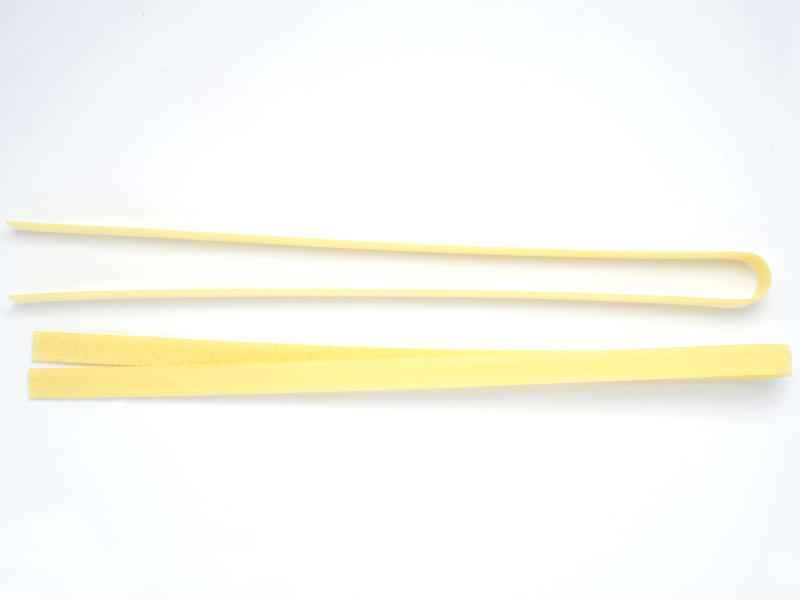 Fettuccia
Categories: Pasta , Gragnano PGO
Fettuccina literally means "little ribbon" in Italian. A type of pasta popular in Roman and Tuscan cuisine, it is flat and thick in shape.
If you have been trying to find out where to buy fettuccine pasta that is artisan and authentically produced in Italy, you found the place.
You can buy our fettucce pasta online in Ireland and Europe, and we'll deliver them to you within 5 days (although usually within a shorter timeframe than that :).
If you prefer, you can also come shop at one of our weekend markets. Click Find Us above to discover all locations and details.
You have probably heard of the story about the Fettuccine Alfredo. It was Alfredo de Lelio that first made this simple yet rich pasta dish for his wife who had just given birth to their son. The original recipe was simply made with fettuccine, butter and parmesan.
You can also try Fettuccine with chicken or Fettuccine al limone.
Common questions about fettuccine noodles:
Fettuccine vs tagliatelle, what's the difference?
Fettuccine are thinner and narrower but the difference is minor, about 3 to 5 mm.
Which is wider fettuccine or linguine?
Fettuccine is the wider one; in fact, linguine is about half the width. It's also lighter and has a slight oval shape.
Our fettucce are much more special than those you can find in supermarkets, so I suggest you try them out. 
- They have a much thicker and aldente bite.
- They retain their shape and their rough texture makes them tastier because your sauce sticks to them.
- They are produced in Italy by local pasta producers that follow old family traditions and use the highest quality Italian durum wheat semolina.
Add them to your cart, buy them and we'll deliver them right away so you can try them in the next days with your favourite pasta sauce.
How to use:
Bring a large saucepan of water to the boil, add salt and the pasta. Cook the pasta, drain and dress with one of our delicious sauces or pesto's. Cooking time: 12-15 mins.
Durum wheat semolina pasta
Ingredients:
Durum WHEAT semolina, water.
For allergens see ingredients in bold/capital letters. May contain mustard and soy.

Packaging:
Plastic Bag
Nutrition declararion:
Average values per 100g
Energy   1531 KJ/361 Kcal
Fat 1,2g
of which saturates 0,2g
Carbohydrate 73,0g
of which sugars 4,0g
Fibre 3,1g
Protein 13,0g
Salt 0g
Storage conditions:
Store in a cool and dry place.
Weight:
500g
Country of grain cultivation: Italy
Milling country: Italy

Product in Italy by: Pastai Gragnanesi Società cooperativa-Via Giovanni Della Rocca 20-80054 Gragnano (Napoli)-Italy.
exclusive 15% off discount expires in 3days
Comments and reviews for Fettuccia
Be the first to write a review
Browse delicious artisan foods
---
FREE SHIPPING for orders over 50 €
---
---