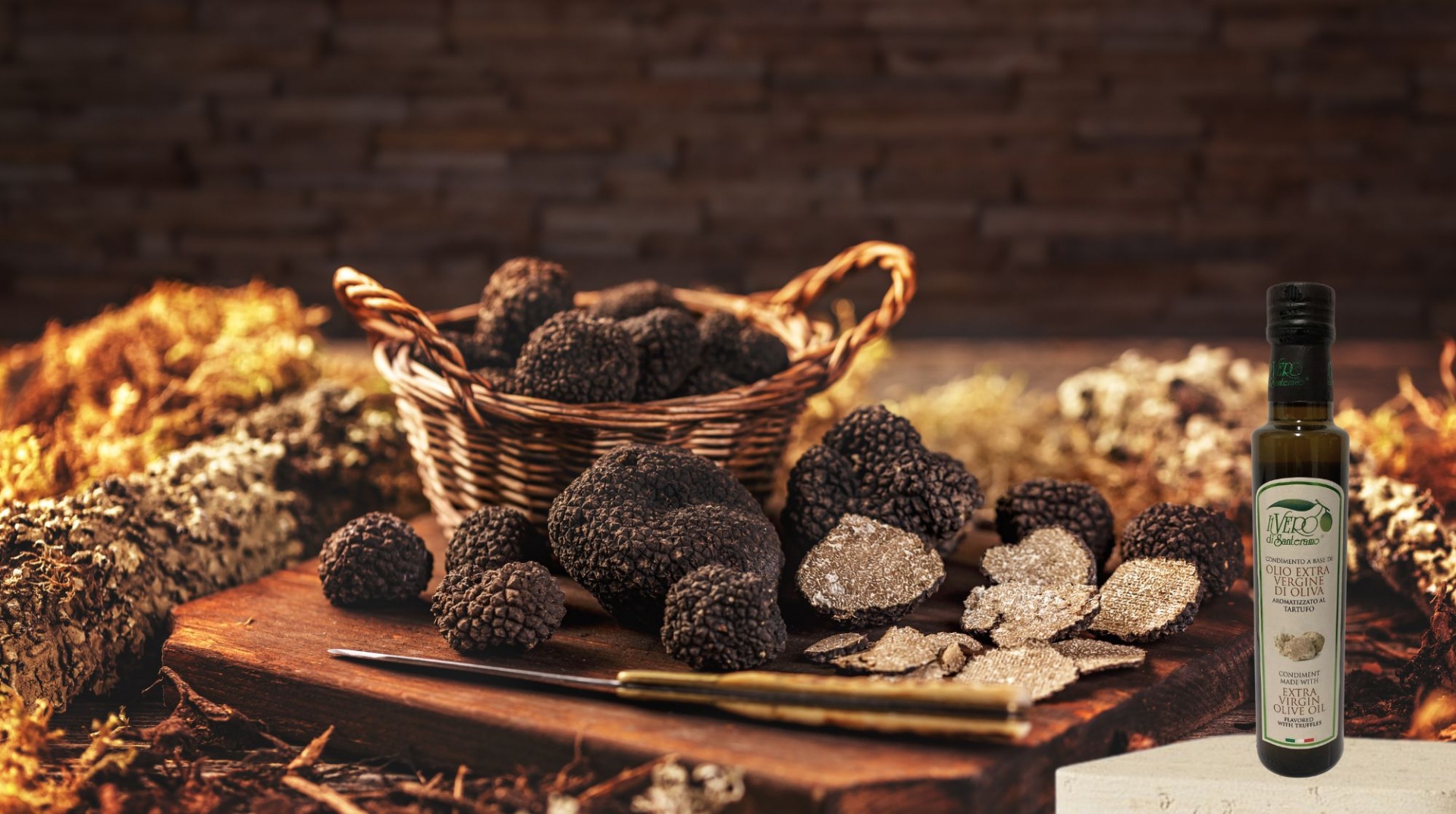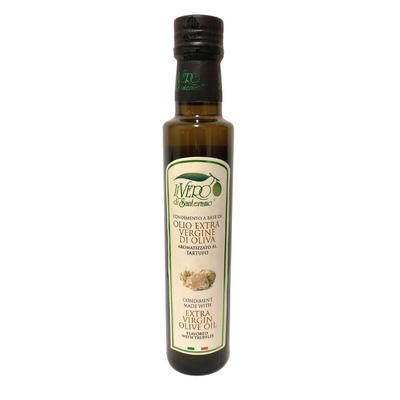 Truffles infused Extra Virgin Olive Oil 0.25 lt
Categories: Olive Oils
Truffles can be expensive, right? Well, that doesn't mean you can't enjoy their flavour. Infuse your meals with this truffle extra virgin olive oil without breaking the bank!
This high quality Italian Extra Virgin Olive Oil, with its distinctive green-golden colour and the delicious aroma of truffles, will become your favourite pantry staple.
Taste with Gusto tip:
How does a truffle cheesy pasta sound to you? 
Boil some penne, make a simple cheese sauce with the hard cheeses in your fridge, plus some milk and butter. Mix the cheese sauce with the pasta, serve & drizzle this truffle oil to finish.
How to use:
Perfect for salads, on bruschetta or crostini; as a health tonic and infused with all your favorite Italian recipes.
Ingredients:
Extra Virgin Olive Oil, flavour of white truffle
Packaging:
Glass Bottle
Volume:
250ml
Comments and reviews for Truffles infused Extra Virgin Olive Oil 0.25 lt
Be the first to write a review
Browse delicious artisan foods
---
FREE SHIPPING for orders over 50 €
---
---