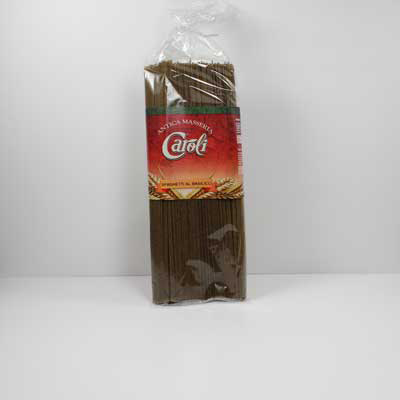 Basil Spaghetti
Categories: Pasta
A traditional style pasta fused with powdered basil.
How to use:
Bring a large saucepan of water to the boil, add salt and the pasta. Cook the pasta, drain and dress with one of our delicious sauces or pestos.

Cooking Time: 12-15 mins.
Ingredients:
Durum Wheat Semolina, Water, 3% Basil
Packaging:
500 gr Plastic bag.

Comments and reviews for Basil Spaghetti
Be the first to write a review
People who likes Basil Spaghetti, also buy:
Browse delicious artisan foods
---
FREE SHIPPING for orders over 50 €
---
---