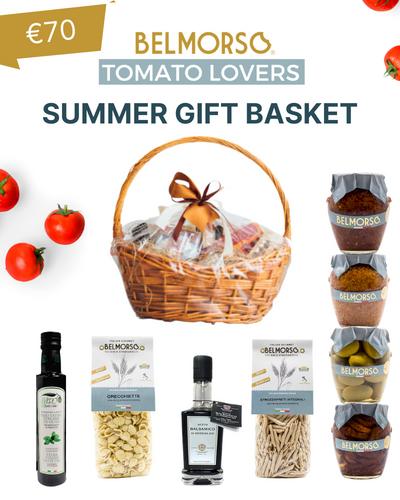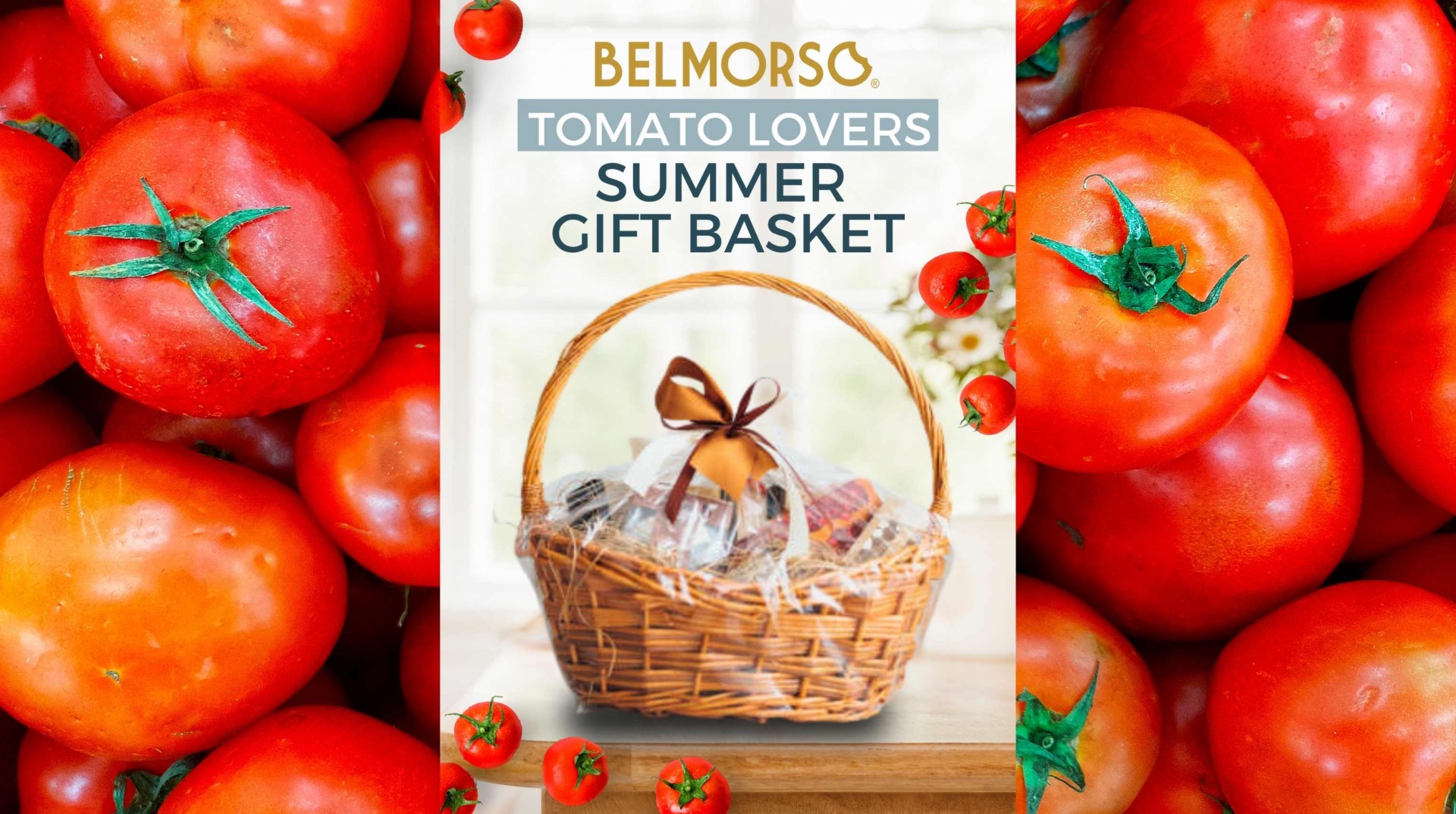 Tomato Lovers Summer Gift Basket
Categories: Special Bundles
Looking for the perfect gift for a Summer party, dinner, etc.. you've been invited to?
Or maybe you want a gift for a neighbour, or a family member?
We suggest this Tomato Lovers Summer Gift Basket.

Why?
Because who doesn't love tomatoes??
Ok, maybe a few people don't, but there is a high chance that your friend loves tomatoes, and cooks with them.

This gift basket includes many tomato products, from sundried tomatoes to sundried tomato pate', and also other products that have tomatoes in them - like red pesto and cannonata.
It also includes two pasta, an extra virgin olive oil, a balsamic, and more.

Here is the full list of products included:
- Belmorso Wholemeal strozzapreti
- Belmorso Orecchiette white
- Basil flavoured EVOO
- Belmorso Red pesto
- Belmorso Cannonata small
- Belmorso Tarallini pizza
- Belmorso Sundried tomato pate' small
- Belmorso Sundried tomatoes
- Belmorso Bella de Cerignola olives
- Balsamic IGP

The best part is that it's now on offer. Get it now at only €70.
Just one click and your gift is on your way to you.

Feel free to also send it to the host address, or to whoever you are gifting this.
It doesn't have to be someone hosting you. This makes a great 'I am thinking about you gift', or 'Get well soon gift', or 'Cheer up! gift'.

Shop now before the offer ends.

For more info. about ingredients, how to use, and packaging, please visit the individual product pages.

exclusive 10.2555% off discount expires in 16days
Comments and reviews for Tomato Lovers Summer Gift Basket
Be the first to write a review
Browse delicious artisan foods
---
FREE SHIPPING for orders over 50 €
---
---