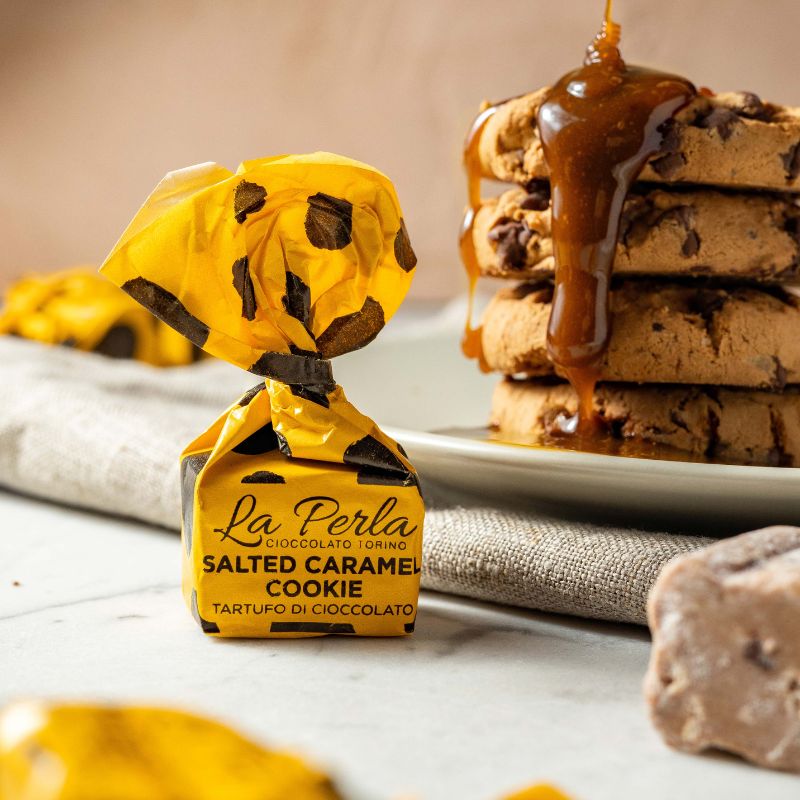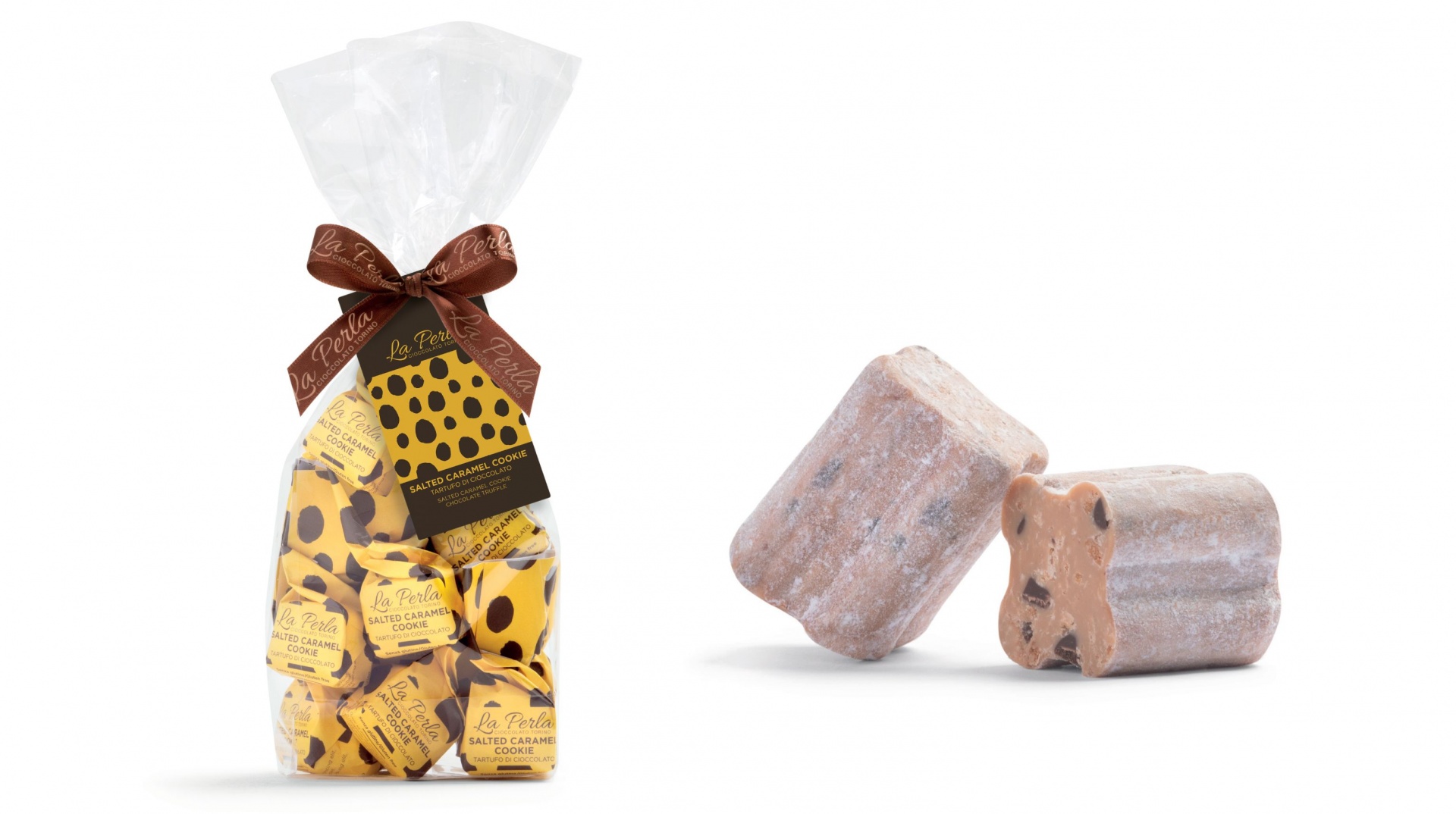 Salted Caramel Cookie Truffle with White Chocolate
Categories: New Products
Salted Caramel Cookie Truffles with creamy white chocolate are the perfect marriage between the richest sweet white chocolate and the salty and decadent caramel.
In collaboration with La Perla Torino we are bringing to you the best artisan chocolate from the chocolate capital of Italy, Turin.
These make the perfect chocolate truffle dessert to buy if your are googling 'gourmet chocolate Ireland'.
They also contain no gluten, so they are the ideal gourmet chocolate gift for anyone with an intolerance.
These fine Italian chocolates also make the perfect chocolate for gifting to anyone who loves Italian food. Why stop at Italian pasta, extra virgin olive oil, and balsamic vinegar, when you can enjoy the best Italian chocolate truffles?
Did you know that Turin is famous for chocolate making since 1500? It's the city of Bicerin (the traditional hot drink made with espresso, milk and chocolate served in a tall glass), the gianduja cream (a spreadable chocolate cream made with hazelnuts PGI from Piemonte), and the iconic gianduiotto (the ingot shaped chocolate hazelnut praline famous all around the world).
If you love white chocolate and salted caramel, what are you waiting for?
ADD A BAG OF SALTED CARAMEL COOKIE TRUFFLES TO YOUR CART.
Limited supply
Ingredients:
Burro di Cacao, Zucchero, Pasta di Mandorle (20%), Latte Intero in Polvere, Zucchero del Latte, Granella Croccante 6% (Farina di Riso, Zucchero, Amido di Mais, Farina di Mais, Olio di Girasole, Fibra Vegetale Bamboo, Farina di Soia, Emulsionante: Lecitina di Soia, Sale, Zucchero Caramellato, Cacao in Polvere, Aroma Naturale di Vaniglia), Siero di Latte in Polvere, Latte Magro in Polvere, Cioccolato Fondente 7% (Zucchero, Pasta di Cacao, Burro di Cacao, Emulsionante: Lecitina di Soia, Aroma Naturale di Vaniglia. Cacao min. 45%), Pasta di Cacao, Zucchero Caramellato (1,3%), Emulsionante: Lecitina di Soia, Sale (0,2%), Fior di Sale (0,07%), Aromi, Aroma Naturale di Vaniglia. Può contenere tracce di uova, arachidi e altra frutta a guscio. (Mandorle UE). Senza glutine. Conservare in luogo fresco e asciutto.
Packaging:
200 gr bag of salted caramel cookie white chocolate truffles
Nutrition declararion:
No gluten
Comments and reviews for Salted Caramel Cookie Truffle with White Chocolate
Be the first to write a review
Browse delicious artisan foods
---
FREE SHIPPING for orders over 50 €
---
---