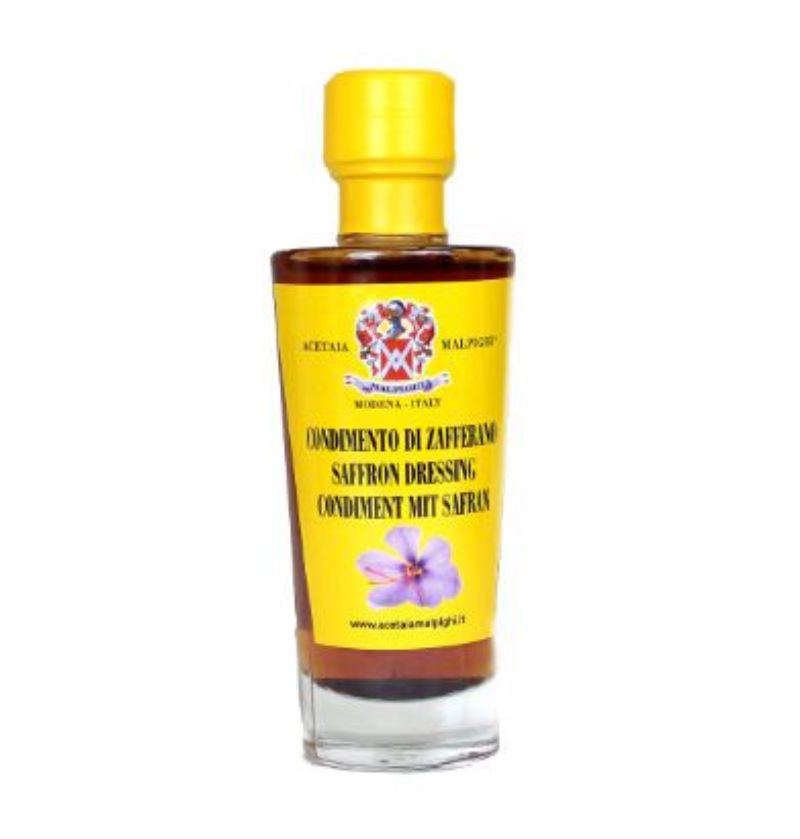 Saffron Condiment 100ml
Categories: Balsamic Vinegars
The best selection of saffron is infused with the Malpighi white dressing, to obtain a very perfumed product characterized by a very intense and aromatic taste.
How to use:
Suitable on all type of freshwater and saltwater fish, crustacea, mollusc, caviar, fresh fruit and fruit salad, on pasta and risotto (rice). Great if paired with fresh berries, especially raspberries and blueberries.
Ingredients:
Acetified must of white grape, saffron.
Packaging:
100 ml glass bottle.
Comments and reviews for Saffron Condiment 100ml
Be the first to write a review
Browse delicious artisan foods
---
FREE SHIPPING for orders over 50 €
---
---