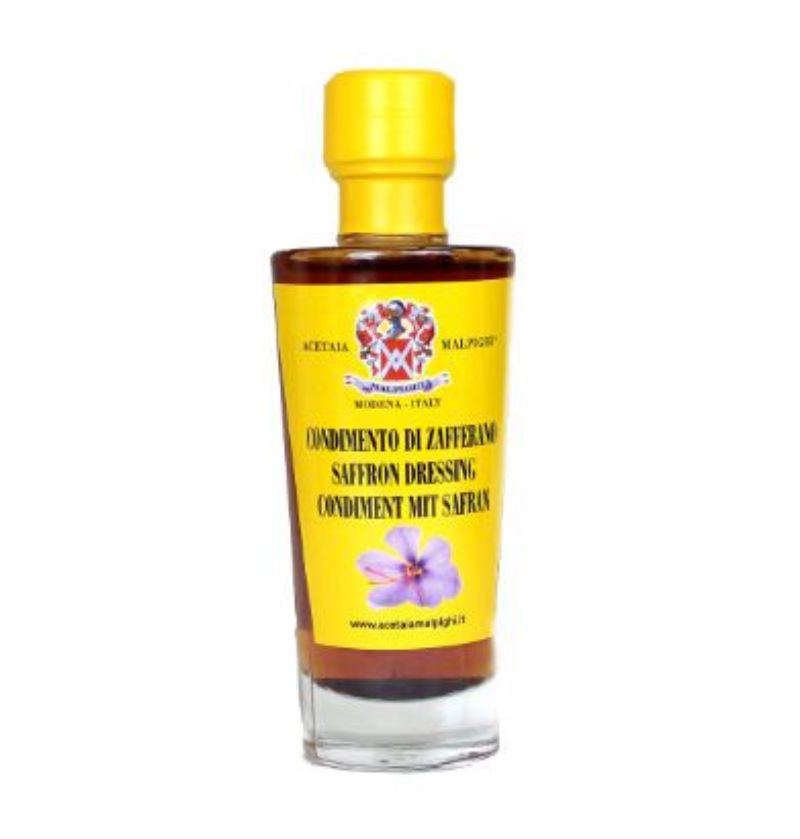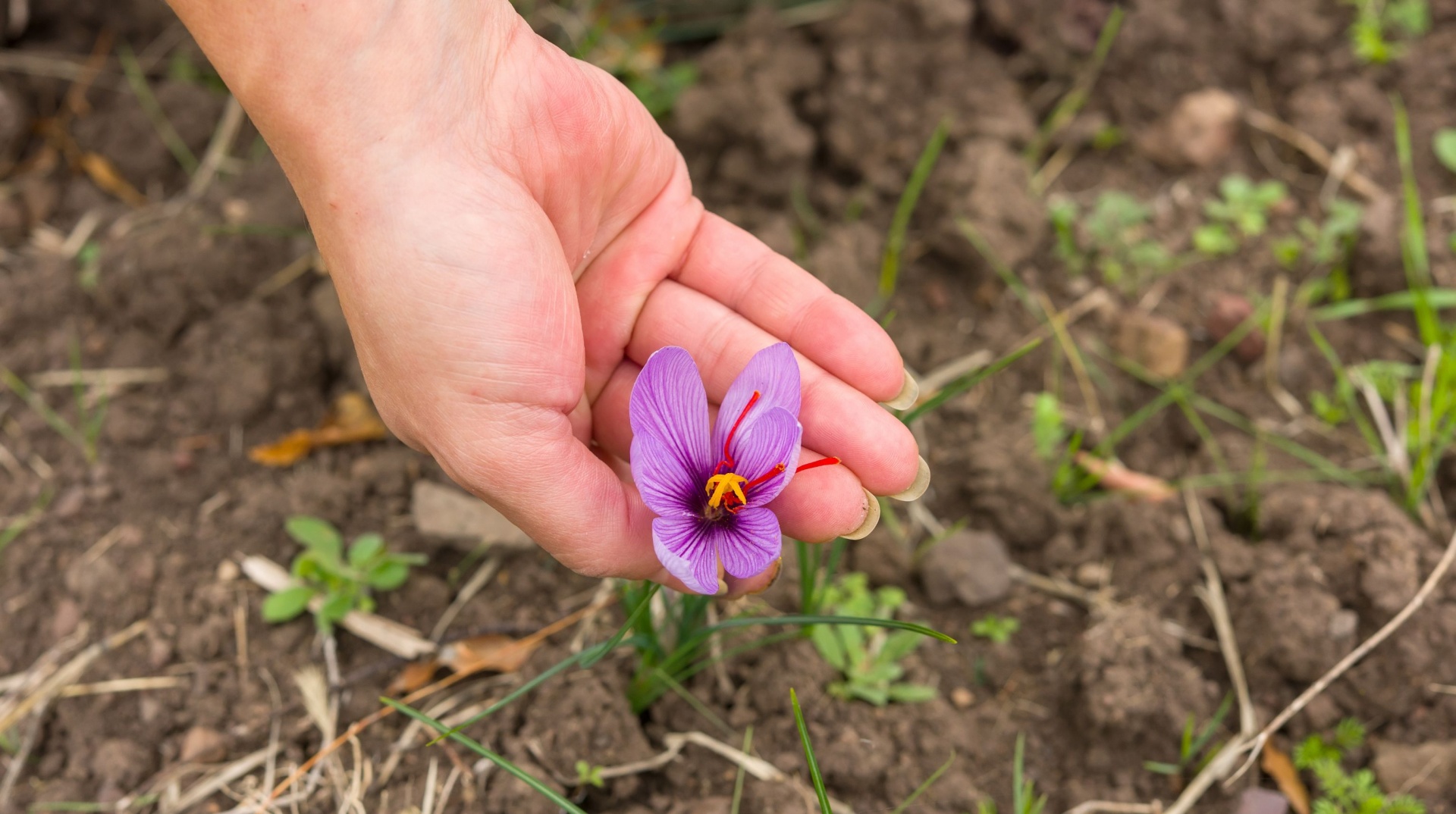 Saffron Condiment 100ml
Categories: Balsamic Vinegars
This Saffron Condiment is made with the Malpighi white dressing, infused with the best selection of saffron. The result is a very intense and aromatic balsamic saffron dressing.
The Balsamo di Zafferano is straw-colored with fine red stripes from the saffron.
Who's this for?
anyone who loves the earthy, sweet and slightly bitter taste of saffron and wants to incorporate it more regularly in their food.
Drizzle it on
Freshwater and sea fish
Crustaceans and mussels
Fruit and salads
Risotto and pasta
Order a bottle of this Balsamic Saffron Dressing now.
How to use:
Suitable on all type of freshwater and saltwater fish, crustacea, mollusc, caviar, fresh fruit and fruit salad, on pasta and risotto (rice). Great if paired with fresh berries, especially raspberries and blueberries.
Saffron dressing
Ingredients:
Acetified must of white grape, saffron.
Contains SULPHUR DIOXIDE.

Packaging:
glass bottle.
Nutrition declararion:
Typical values per 100ml
Energy  1312,9 KJ/308,9 Kcal
Fat <0,1g of which saturates <0,01g
Carbohydrate 77g of which sugars 74,9g
Protein 0,23g
Salt 0,003g
Produced by: Acetaia Malpighi, via Emilia est 1525/1527 Modena Italy.
Comments and reviews for Saffron Condiment 100ml
Be the first to write a review
Browse delicious artisan foods
---
FREE SHIPPING for orders over 50 €
---
---