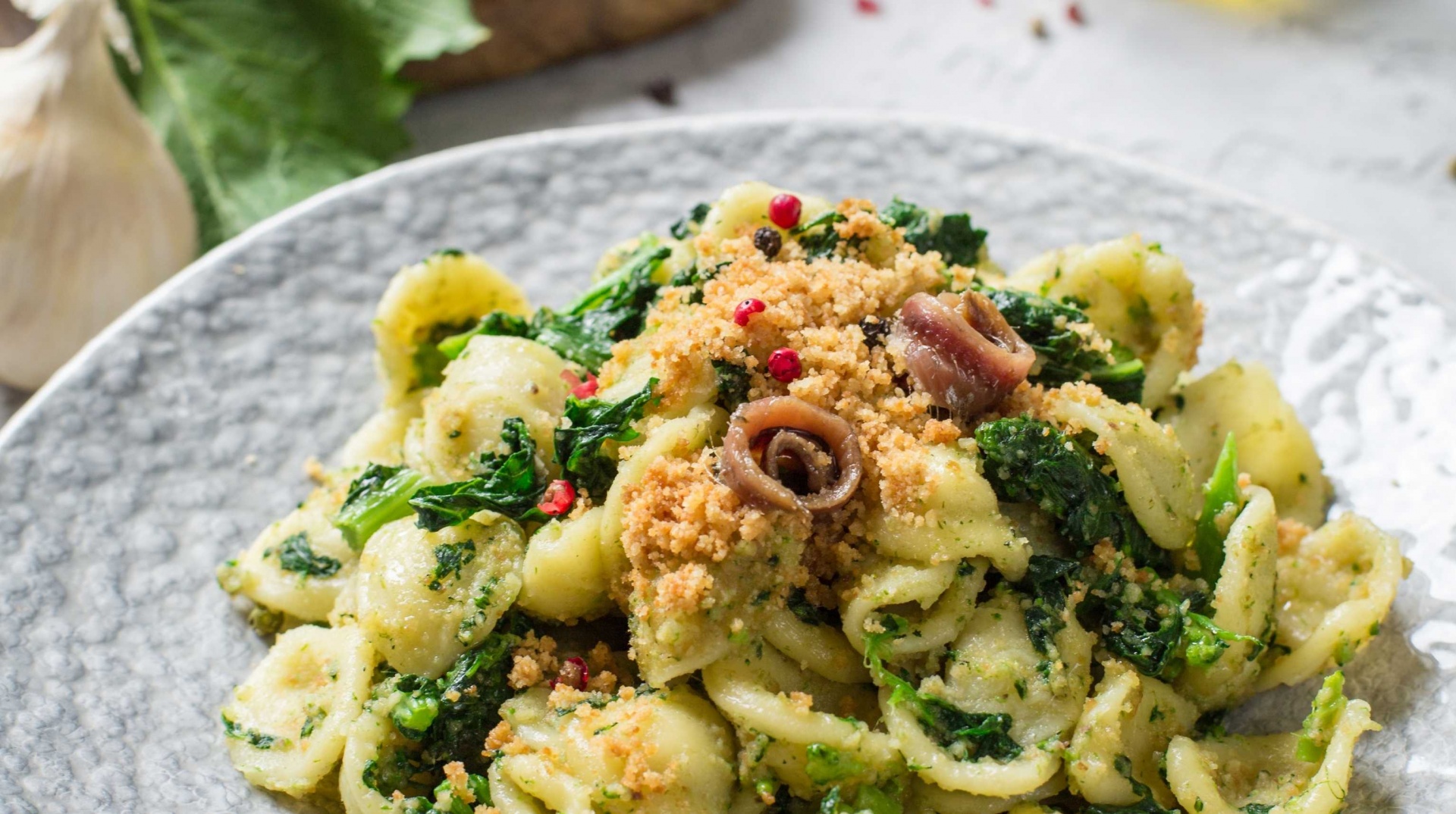 PUGLIA CLASSIC COMBO
Categories: Special Bundles
Would you rather be in Italy, walking under the sun, right now?
This Puglia Classic Combo will allow you to teleport your taste buds to Puglia:).
How? By making a quick tasty pasta dish in under 15 minutes, one that's the most traditional meal eaten in Puglia.
I am talking about the classic Orecchiette with Turnip Tops Pesto.
Get it now, and you'll have dinner sorted for one night next week.
PS: You can use any leftover Turnip Tops Pesto to add flavour to your fish, or just use it as a dip or spread.
MORE INFO
Orecchiette are a distinctive Puglian type of pasta; shaped roughly like small ears - hence the name (orecchio; ear, orecchiette; little ears). They're about 3/4 of an inch across, slightly domed and their centres are thinner than their rims - a characteristic that gives them an interestingly variable texture; soft in the middle and somewhat more chewy on the outside. The typical regional recipe combines orecchiette with "Cime di rapa" - a variety of broccoli from Puglia, but it's also ideal for tomato and vegetable based sauces.
Turnip Tops Pesto is a nutritious sauce great for those with a busy lifestyle. Bursting with flavour this sauce is a great compliment to white meat or fish dishes; or enjoy it as a quick, easy but very nourishing vegetarian meal with Orecchiette.
For cooking instructions, ingredients, and packaging info. please refer to the individual product pages.
Comments and reviews for PUGLIA CLASSIC COMBO
Be the first to write a review
Browse delicious artisan foods
---
FREE SHIPPING for orders over 50 €
---
---