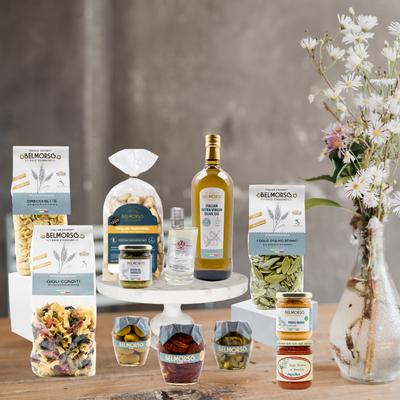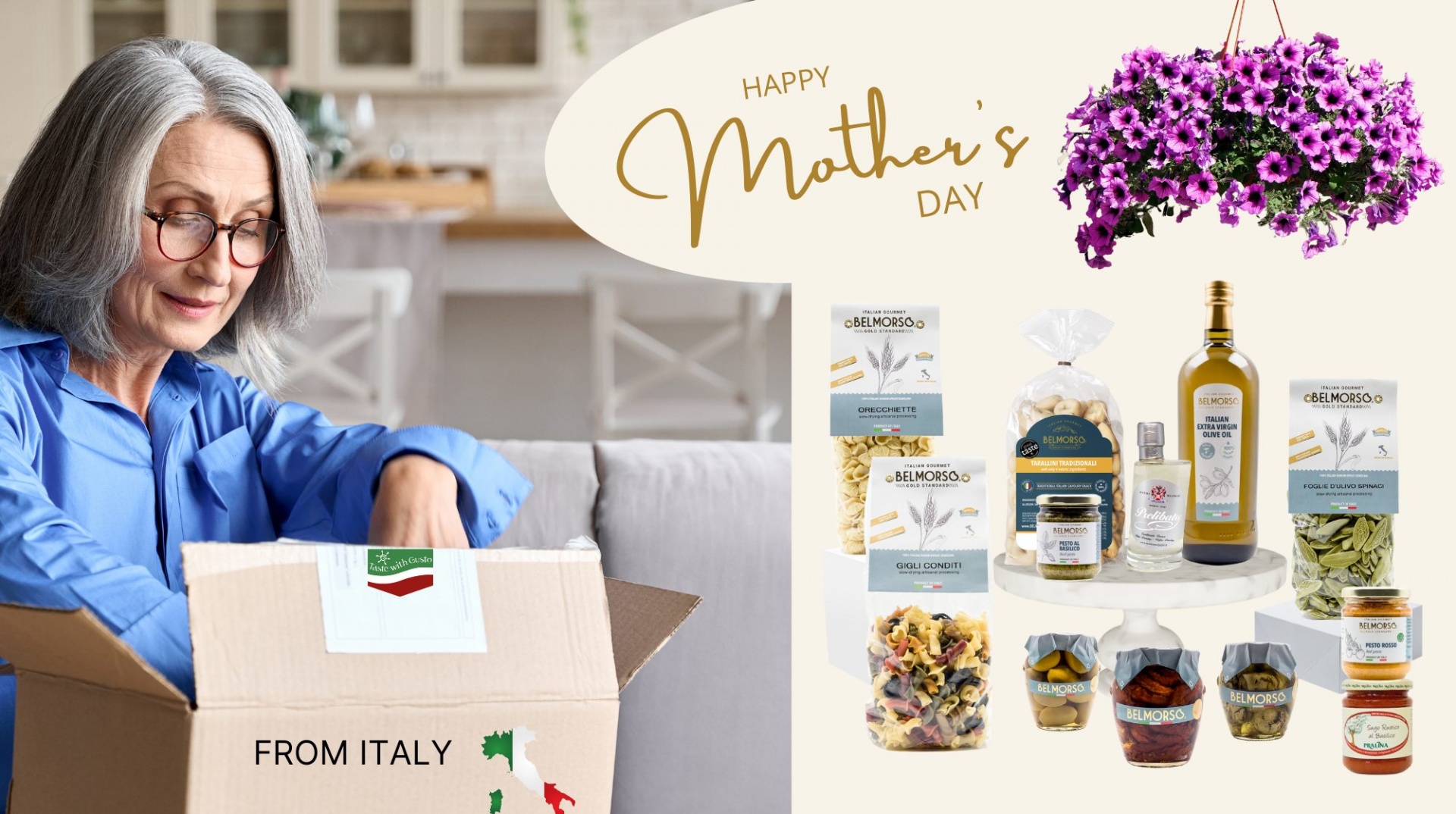 Mother's Day Foodie Gift Box
Categories: Special Bundles
Mother's day in Ireland is coming soon. If you are looking for thoughtful and unique Mother's Day Gifts Ideas, consider this Foodie Box.
Treat your mum to a box full of extra special kitchen essentials.
This gourmet box is full of products from Italy, Modena and other parts of Italy.
Here's a list of all the products in the box:
- Belmorso EVOO 1l
- Prelibato White Condiment 200ml
- Orecchiette White 500g
- Gigli Conditi Pasta 500 gr (flower/lillies shaped pasta)
- Spinach Leaves Pasta 500g
- Basil Pesto small (classic green pesto) 190g
- Country Basil sauce (classic tomato sauce) 180g
- Red Pesto 180g
- Tarallini Traditional (number 1 delicacy from Puglia) 400g
- Grandmother's Artichokes 550g
- Sundried Tomatoes 550g
- Bella di Cerignola Olives 370g
These pantry staples are authentic and so much tastier than similar store-bought products. That's because they are made with the highest quality ingredients, following old family recipes.
Your mum will love them!
The Mother's Day Foodie box is also a great gift for godmothers, grandmothers and mothers in law.
If you want you can go a step further and research some recipe ideas on our blog, print them out, and give them to your mum along with the box.
Alternatively, you can simply share our blog link with her and let her enjoy browsing and finding new recipes to try.
What are you waiting for?
Order the Mother's Day Gift Box now and surprise your mum with delicious pantry staples and an authentic cooking experience.
PS: Don't think too much, as the box is only available until stock lasts.
We deliver our Food Gift Boxes in Ireland & Europe (excluding UK).
How to use:
Please refer to the individual product pages
Ingredients:
Please refer to the individual product pages
Comments and reviews for Mother's Day Foodie Gift Box
Be the first to write a review
Browse delicious artisan foods
---
FREE SHIPPING for orders over 50 €
---
---