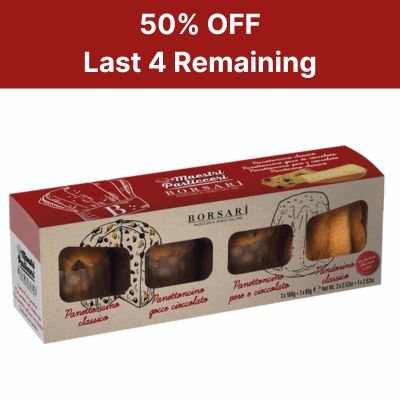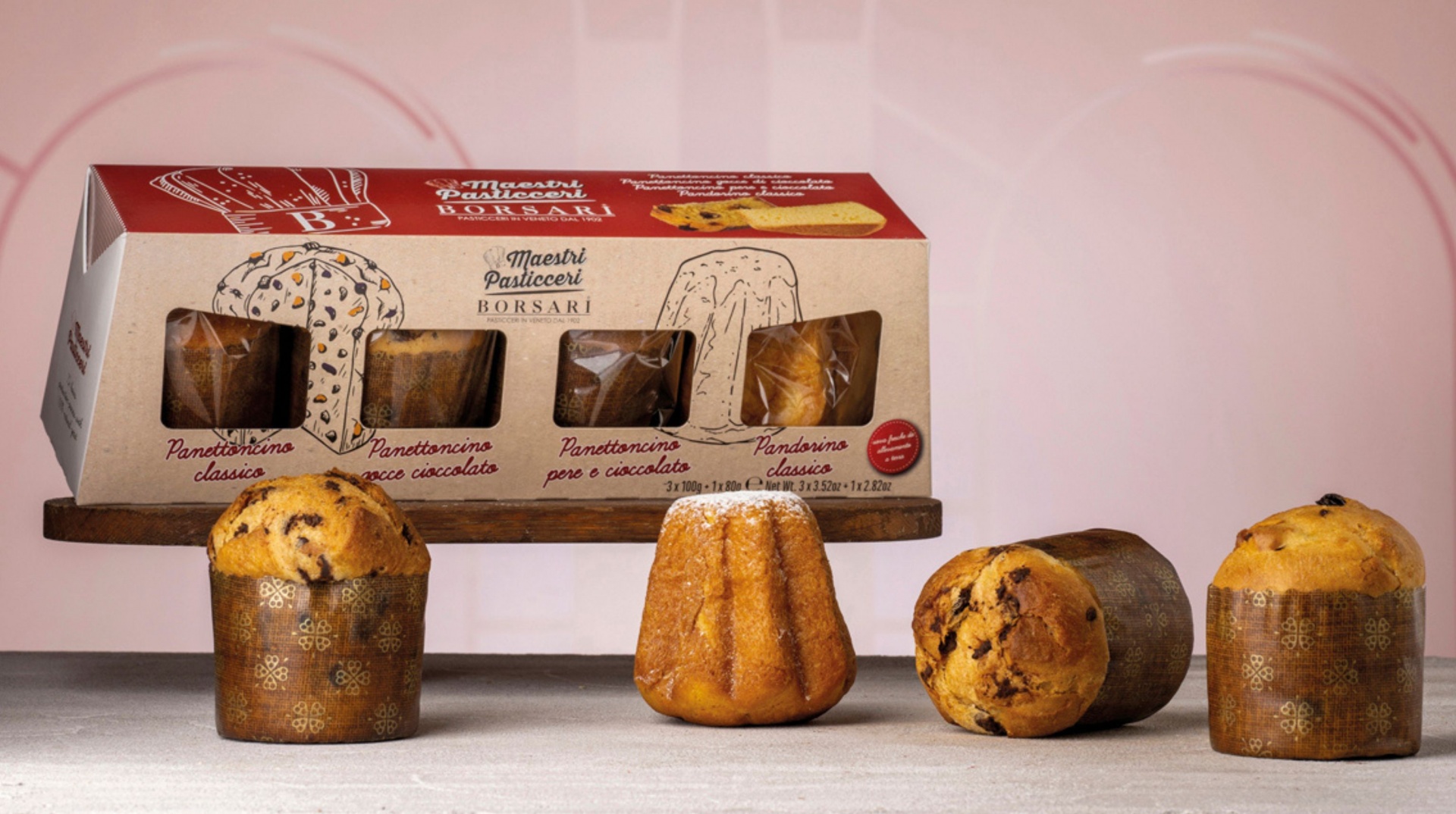 Mini Panettone Set of 4
Categories: Baked Products , New Products
AVAILABLE FOR PRE-ORDER - Order now and we will inform you when this will arrive (expected by beginning of November).
This mini panettone set of 4 is sweet in all senses. Kids will adore the mini individual portions, and you can also serve this as a single serving dessert at the end of holiday dinners.
We've partnered with Borsari Verona to bring you the highest quality panettone cakes this holiday season, including this mini set. Each one of this Panettone cakes takes 72 hours to make; the aim is to make it extra soft and tasty.
The set includes these 4 panettone cakes:
Classic Pandoro
Classic Panettone
Panettone with Chocolate Chips
Panettone Pear and Chocolate
Pre-order the set now and wow little ones and guests this holiday season.
Share or enjoy each one on your own.
Comments and reviews for Mini Panettone Set of 4
Be the first to write a review
People who likes Mini Panettone Set of 4, also buy:
Browse delicious artisan foods
---
FREE SHIPPING for orders over 50 €
---
---