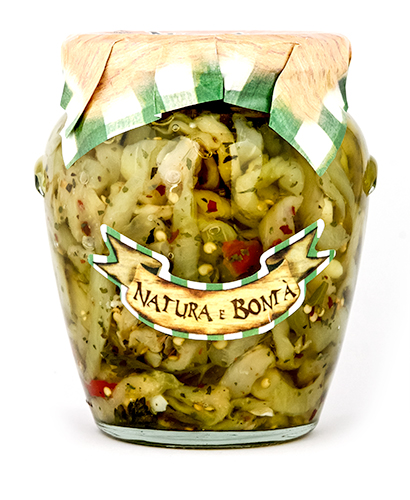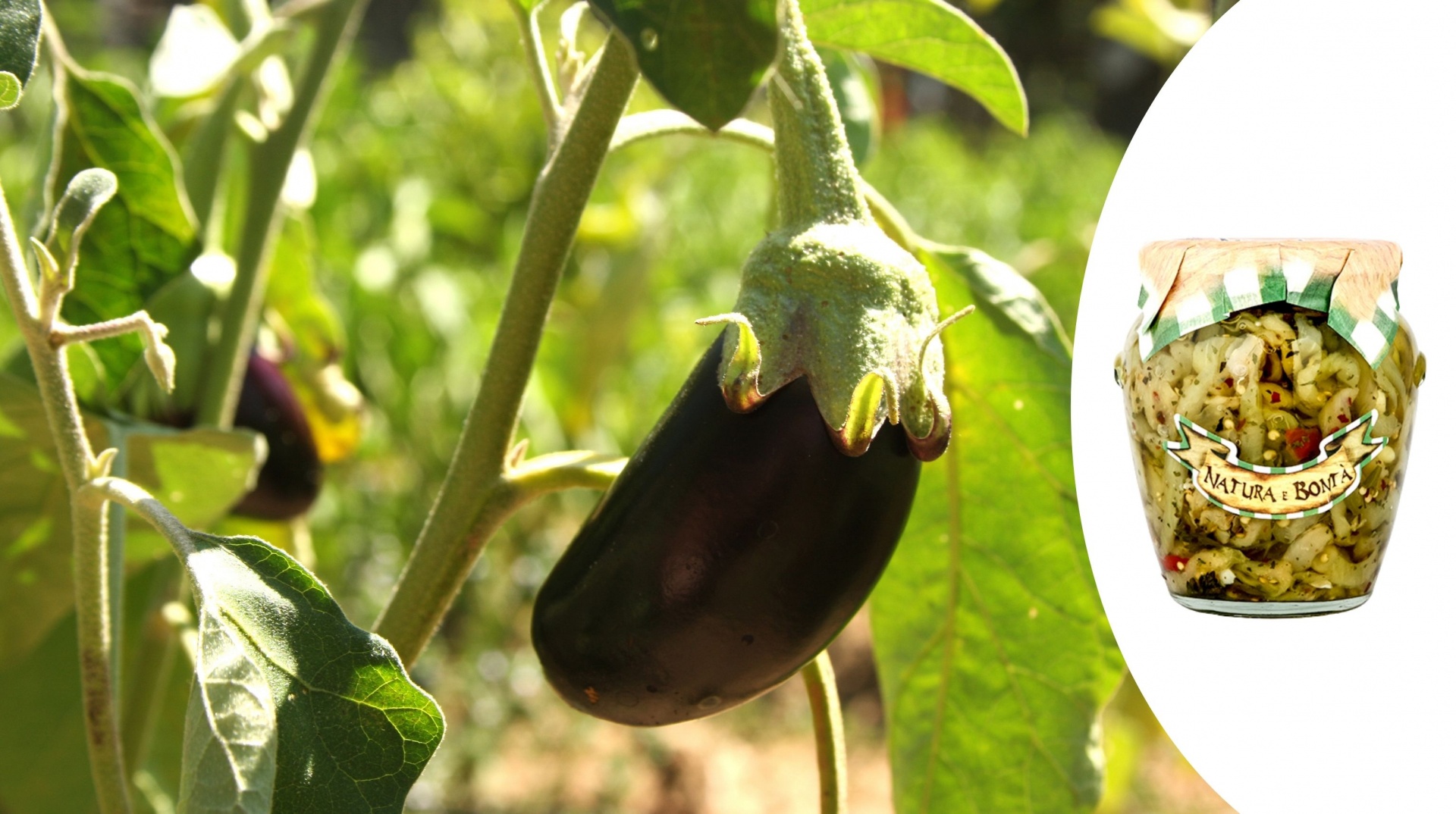 Stripped Aubergines - Melanzane a Filetti
Categories: Vegetables
Stripped aubergines in oil
Ingredients:
Aubergines (65%), sunflower seed oil (27%), wine vinegar, peppers, salt, mixed herbs. Antioxidant: ascorbic acid, acidity regulator: citric acid.
May contain tuna, anchovies celery and lupines.
Packaging:
Glass Jar, lid
Nutrition declararion:
Typical values per 100g
Energy   607 KJ/147 Kcal
Fat 11,0g of which saturates 1,1g
Carbohydrate 6,2g of which sugars 3,1g
Protein 3,4g
Salt 2,8g

Storage conditions:
Store in a cool and dry place, away from light and heat. Once opened store refrigerated below +4°C and consume within 7 days.
Weight:
550g
Produced and packed by: Iaculli Antonio, via Manfredonia km 1,400, 71042 Cerignola (FG), Italy
Comments and reviews for Stripped Aubergines - Melanzane a Filetti
Be the first to write a review
---
FREE SHIPPING for orders over 50 €
---
---