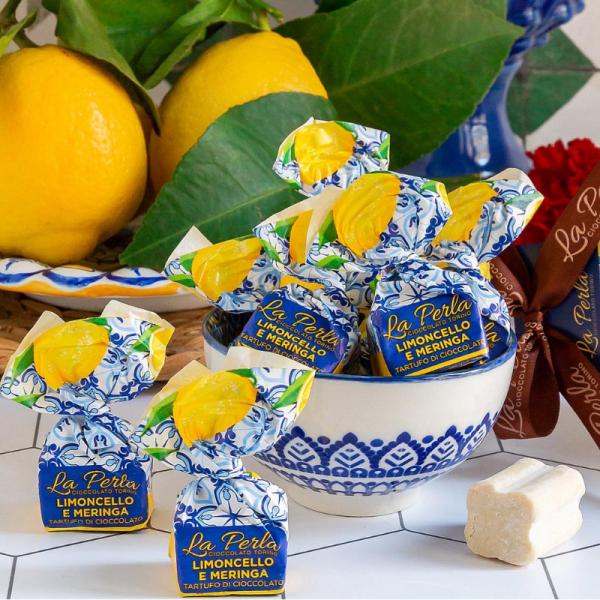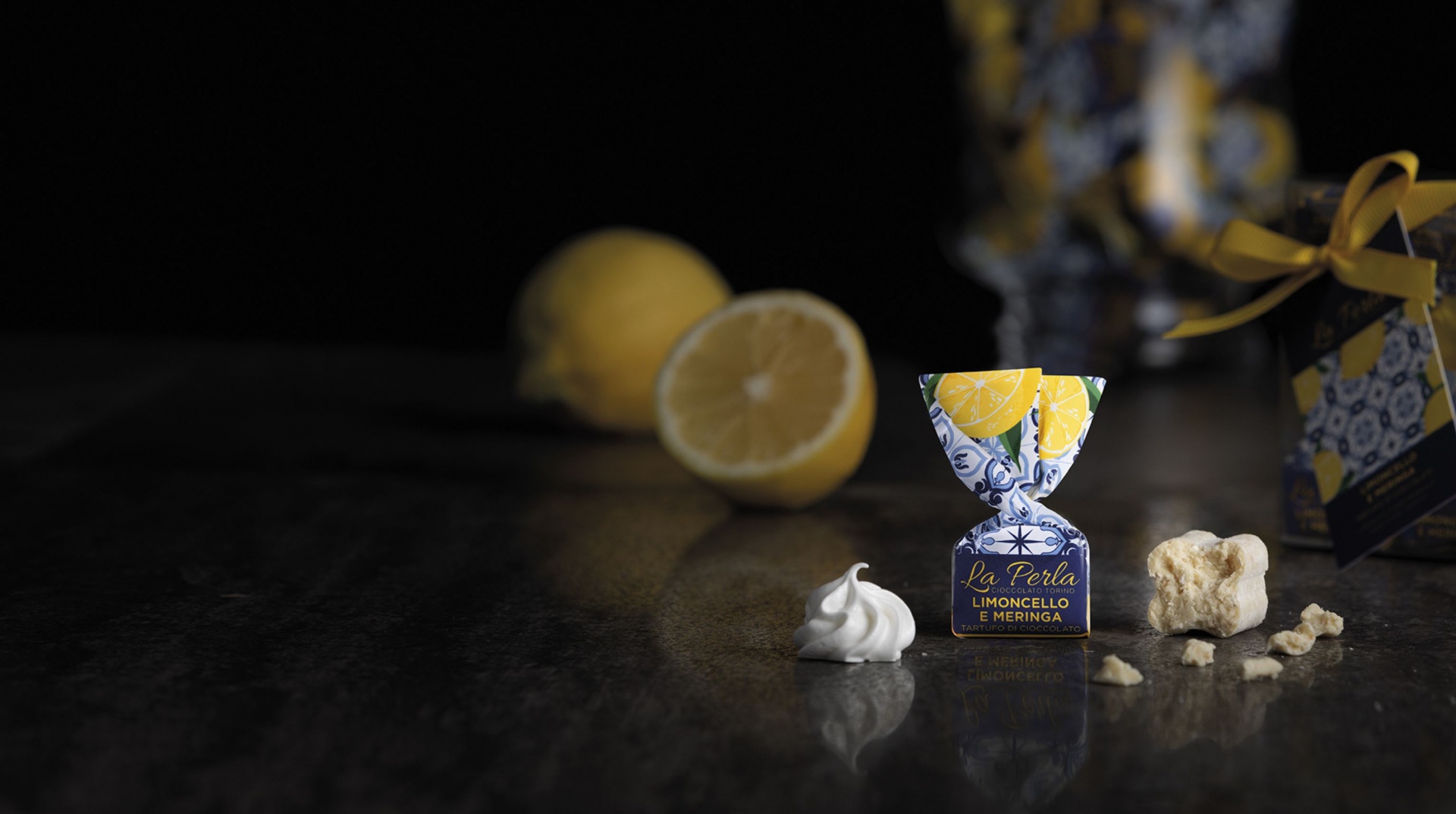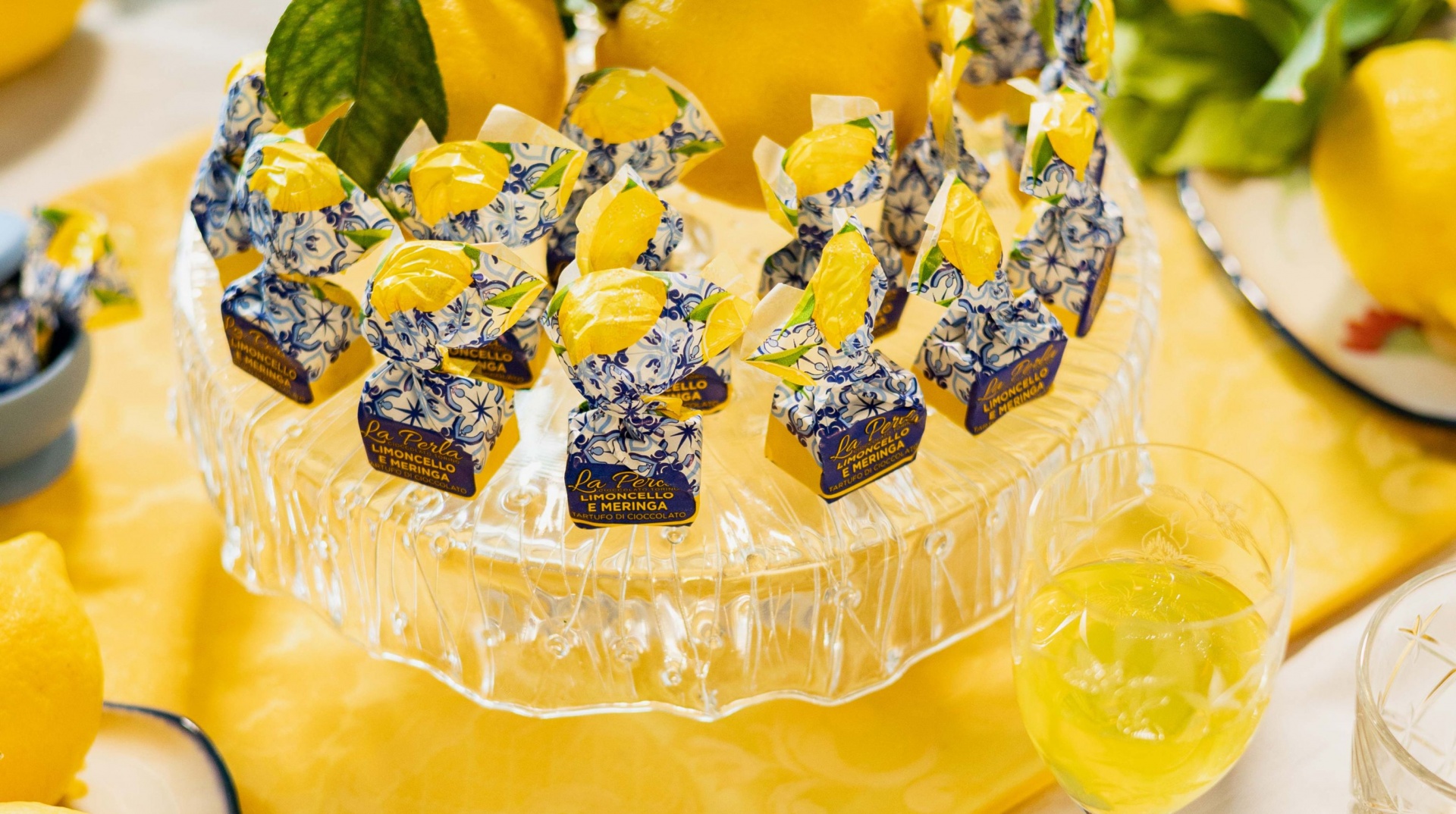 Limoncello Chocolate Truffles with Meringue
Categories: New Products
(Order Now & we'll deliver them first week of December.)
Imagine a bite of decadent white chocolate with a taste of Italian limoncello and a crunchy meringue brittle. Stop imagining and stock up now!
These chocolate truffles are made using the highest quality chocolate that is transormed by skillful Italian Chocolatiers to create these exquisite white chocolate truffles perfect to gift to yourself and others.
The Limoncello & meringue white chocolate flavour is perfect for both lemon, limoncello and almond lovers. These are gluten free.
Did you know that Turin is famous for chocolate making since 1500? It's the city of Bicerin (the traditional hot drink made with espresso, milk and chocolate served in a tall glass), the gianduja cream (a spreadable chocolate cream made with hazelnuts PGI from Piemonte), and the iconic gianduiotto (the ingot shaped chocolate hazelnut praline famous all around the world).
Bring the taste of Turin to you table in chocolate bite form.
Add these Limoncello & Meringue chocolates of dreams to your cart & buy them before they finish.
Sugar, Whole Milk Powder, Almond Paste (19%), Cocoa Butter, Nougat Brittle 11% (Hazelnuts, Honey, Sugar, Glucose Syrup, Egg White), Whey Powder, Emulsifier: Soy Lecithin, Lemon Paste (Lemon Peel 60%, Sugar, Glucose Syrup), Natural Vanilla Flavour, Natural Flavour 0.3% (Limoncello). May contain traces of peanuts and other nuts. (Almonds from EU). Gluten free. Keep in a cool and dry place.
Comments and reviews for Limoncello Chocolate Truffles with Meringue
Be the first to write a review
Browse delicious artisan foods
---
FREE SHIPPING for orders over 50 €
---
---