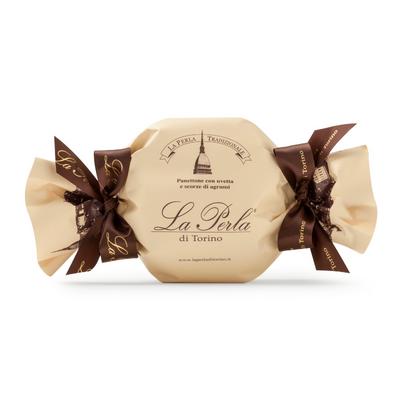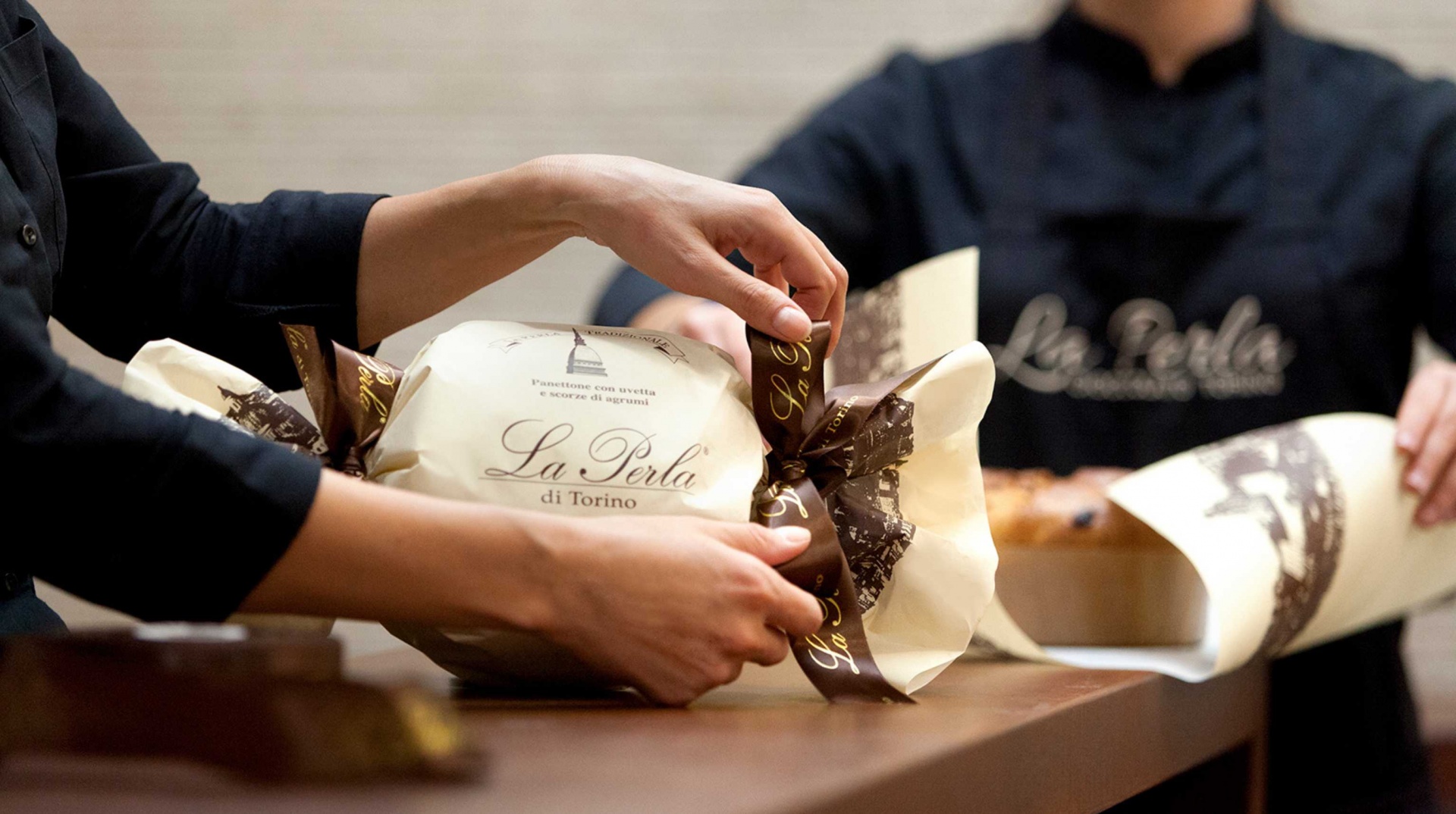 La Perla Traditional Panettone in Candy Shaped Wrapping
Categories: Baked Products , New Products
La Perla Panettone Tradizionale is our latest addition to the Panettone collection. 
Extra soft, sweet but not too sweet, enriched with sultana grapes and candied citrus peel, this traditional Italian panettone cake is the perfect addition to your Christmas desserts selection.
The exceptionally beautiful and unique candy-shaped wrapping makes it a fantastic gourmet food gift to bring to parties and dinners, but also a great gift for your Italian food lover friends.
We only have a limited supply of these.
This year you get to enjoy not one but two delicious artisan Italian Panettone Cakes, both from Piedmont. Shop both and you'll satisfy all crowds, those who appreciate a unique flavour experience and those who prefer traditional flavours.
ADD ONE OR MORE LA PERLA TRADITIONAL PANETTONE TO YOUR CART NOW. 
PS: Don't forget to also get our Panettone with Cream of Balsamic of Modena.
Ingredients:
Farina di Grano tenero tipo "0", Uva sultanina, Burro, Zucchero, Tuorlo d'Uova fresche, Lievito Madre Naturale (Farina di grano, acqua), Scorze di Agrumi candite (Scorze di Arancia e Cedro, Sciroppo di Glucosio-Fruttosio, Zucchero), Sciroppo di Zucchero invertito, Emulsionanti: mono e digliceridi degli acidi grassi (di origine vegetale), Latte Intero fresco pastorizzato, Sale, Aromi Naturali. Può contenere tracce di soia, senape e altra frutta a guscio. Conservare in luogo fresco e asciutto. Origine materie prime: UE / Non UE
Packaging:
500 gr hand wrapped Italian Panettone Christmas cake
Comments and reviews for La Perla Traditional Panettone in Candy Shaped Wrapping
Be the first to write a review
Browse delicious artisan foods
---
FREE SHIPPING for orders over 50 €
---
---