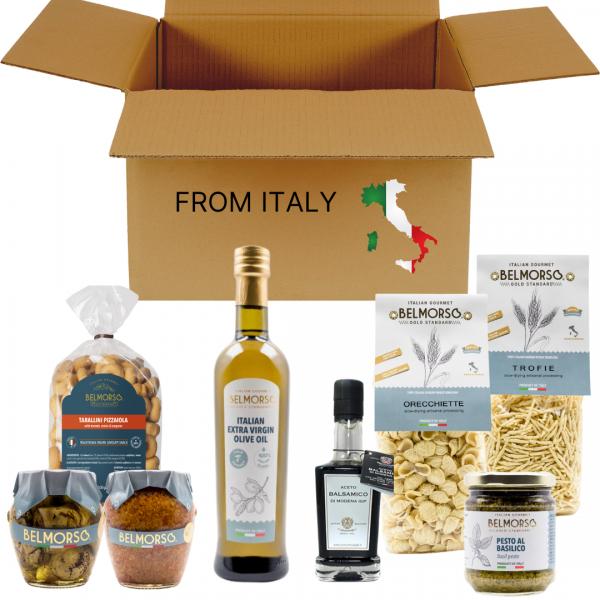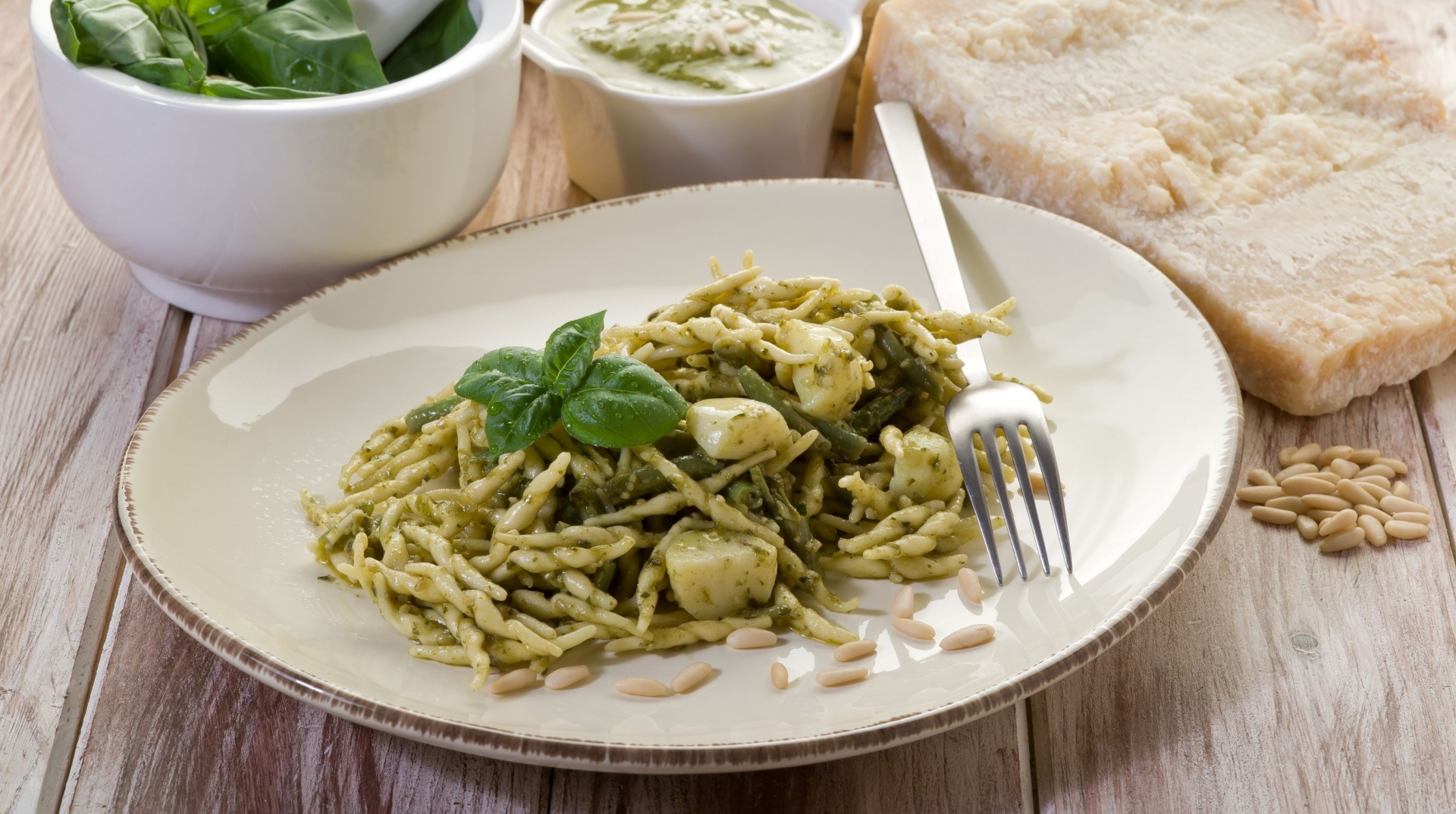 Italian Gourmet Foodie Box
Categories: Special Bundles
I present to you the Italian Gourmet Foodie Box. It's a great foodie box, full of traditional Italian food, to enjoy yourself, or to gift to friends and family.
If you are new to our products, this box allows you to taste many of our bestsellers with just one click. You don't have to spend time figuring out which products to try first. We have done all the thinking for you.
It's a no brainer, and an easy way to stock up your pantry with truly authentic Italian products, which are 100% made in Italy.
After tasting this selection of gourmet food products, you can then come back and browse other products to choose new ones to try next.
As I already mentioned, these products are 100% made in Italy; in fact, most of them are actually produced in Franco's hometown - Puglia. If you don't know, Franco is the founder of Taste with Gusto.
Here are all the products you'll get in your Italian Gourmet Foodie Box.
-Belmorso Orecchiette pasta 500 gr - a traditional pasta from Puglia
-Belmorso Trofie 500 gr - a traditional pasta from Genoa
-Belmorso Basil pesto 190gr - which you can pair with the trofie to eat one of the most typical Italian pasta dishes, pasta with pesto (PS: many say our basil pesto is the best one they have ever tasted.)
-Belmorso Extra Virgin Olive Oil 0.5l - a high quality EVOO you can find all year round and use for dressing but also cooking
-Malpighi Balsamic Vinegar di Modena Silver IGP 250 ml - a great balsamic at an amazing price
- 2 packs Belmorso Tarallini Pizzaiola 400 gr - a pizza flavoured cracker-like snack typical from Puglia (pay 1 get 1 free)
-Belmorso Cannonata 295 gr - a unique dip, spread, and sauce which is famous in Puglia and you can only get from us
-Belmorso Grandmother's Recipe Artichokes 550 gr - a great addition to antipasti platters but also amazing in salads, pasta, and many other recipes
Imagine all the delicious dishes you could make with the above products.
And if you don't like imagining too much, no worries. You can browse recipes on our blog www.belmorso.com/recipes.
Go on, add the Italian Gourmet Foodie Box to your cart now, checkout and you'll be just a few days away from munching on these gourmet food delicacies.
Italian Hampers Ireland - call us on 01 2544448 if you are looking for a custom Italian hamper. We also ship to Europe, excluding Uk.
How to use:
For detailed info. about each product - including ingredients, packaging, and use - please refer to the individual product page.
Comments and reviews for Italian Gourmet Foodie Box
Be the first to write a review
Browse delicious artisan foods
---
FREE SHIPPING for orders over 50 €
---
---