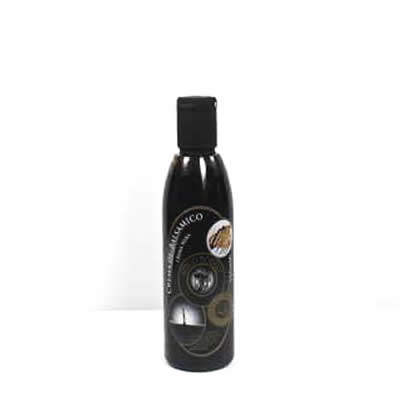 Glaze of Balsamic Vinegar
Categories: Balsamic Vinegars
A versatile creamy balsamic condiment.
How to use:
Suitable to use on all types of food; especially in salad dressing, on omelettes, cheese, desserts, ice cream and fresh fruits.
It is delicious on fish and crustacea, with fresh or cooked vegetables and on boiled or roasted meats including game.
Ingredients:
Concentrated grape juice, Aceto Balsamico di Modena IGP (20%) [Wine vinegar(wine, water, antioxidants: sulfites), concentrated grape must, colouring: caramel E150d, (contains sulfites), modified starch.
Packaging:
250ml Plastic Bottle
Comments and reviews for Glaze of Balsamic Vinegar
Be the first to write a review
Browse delicious artisan foods
---
FREE SHIPPING for orders over 50 €
---
---