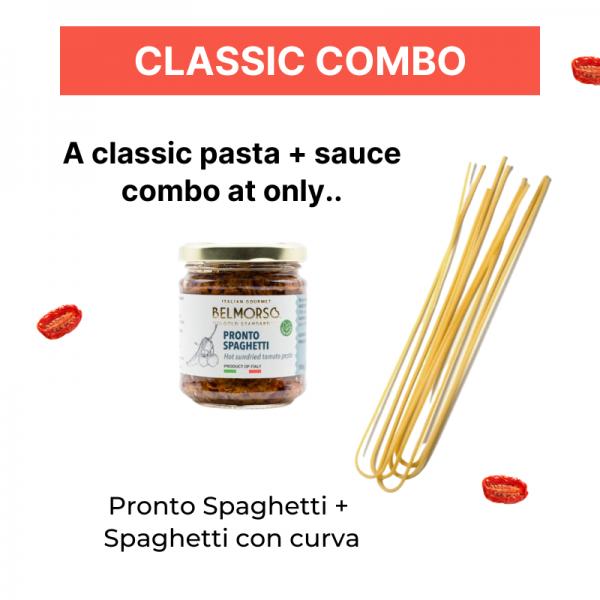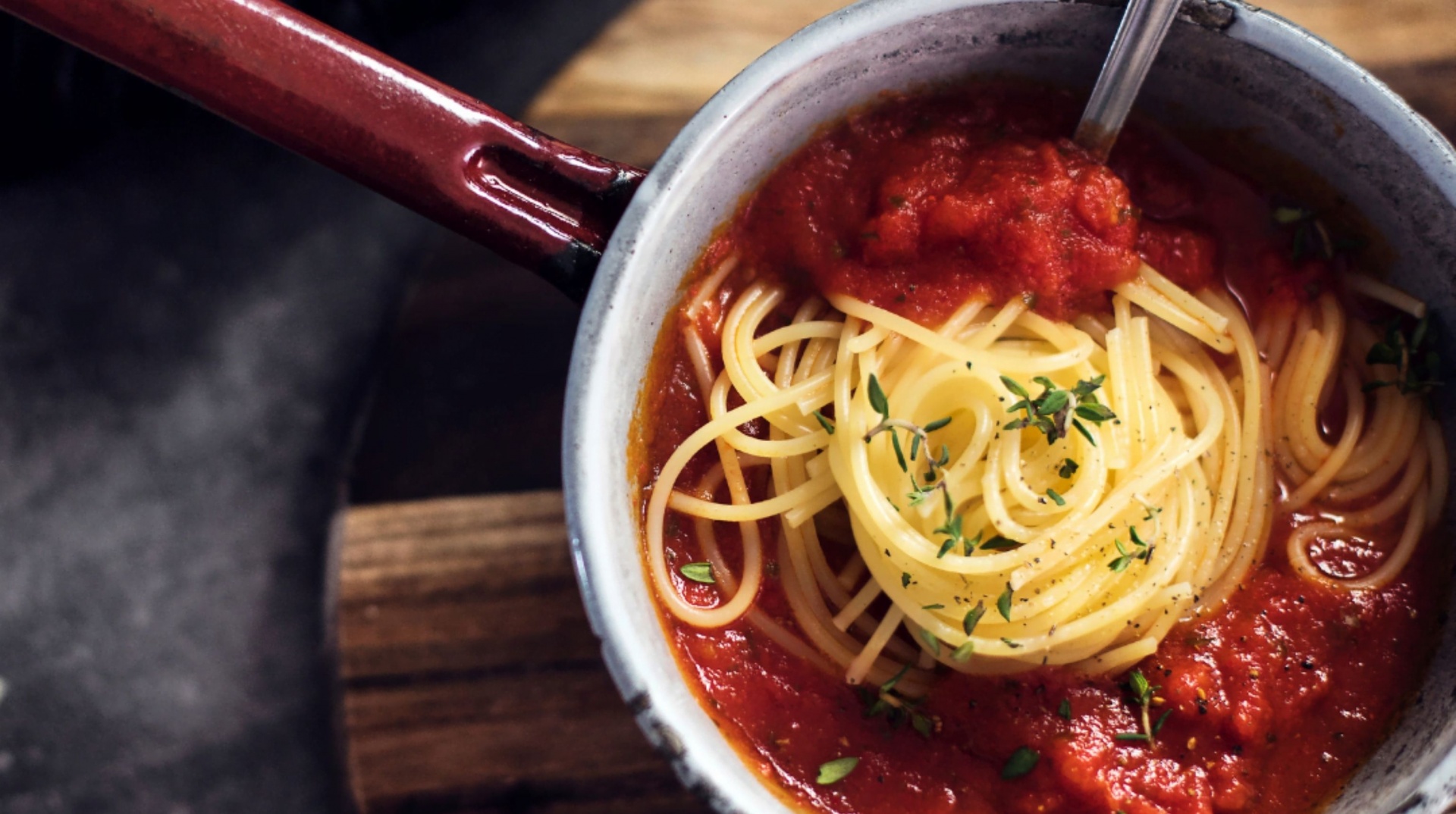 Classic Red Pasta Combo
Categories: Special Bundles
Is red sauce pasta your favourite?
Then, this combo was made for you.
Imagine whipping up a plate of delicious sundried tomato sauce spaghetti for one of your weekday dinners. Doesn't that sound perfect?
The best part is that you can make it in under 15 minutes.
Shop this combo, and if you really like spaghetti with red sauce, order more!
This combo includes: our artisan spaghetti con curva and the delicious bestseller Pronto Spaghetti.
You can also enjoy Pronto Spaghetti with tarallini, or use any leftovers to add flavour to meats, chicken, and fish.
PS: If you think jarred products are not healthy, you are right, many aren't. However, ours are made with just few high quality ingredients, following traditional recipes, and then packaged to reserve its goodness. They are delicious and nutritions.
Add to cart now.
MORE INFO
Spaghetti con Curva is long in shape with a curve in the middle forming a U. This shape originates from South of Italy. This pasta cooks well and stays 'al dente' longer; whilst the rough texture allows for the sauce to stick to the pasta effectively.
Pronto Spaghetti has evolved from a famous Italian recipe: Spaghetti, Aglio, Olio e Peperoncino; that is.. Spaghetti, Garlic, Olive Oil and Hot Chilli.
The difference being the addition of sun-dried tomatoes.
The taste is perfect; a little spicy, not too hot.. but just right!
For cooking instructions, ingredients, and packaging info. please refer to the individual product pages.
Comments and reviews for Classic Red Pasta Combo
Be the first to write a review
Browse delicious artisan foods
---
FREE SHIPPING for orders over 50 €
---
---