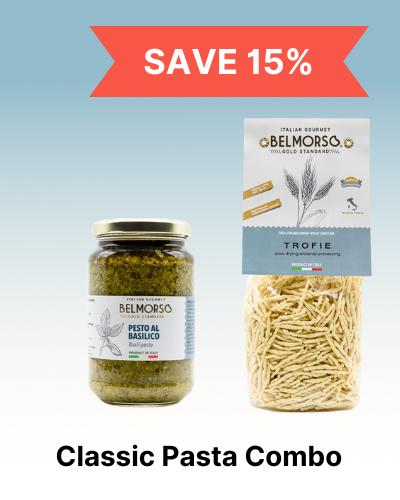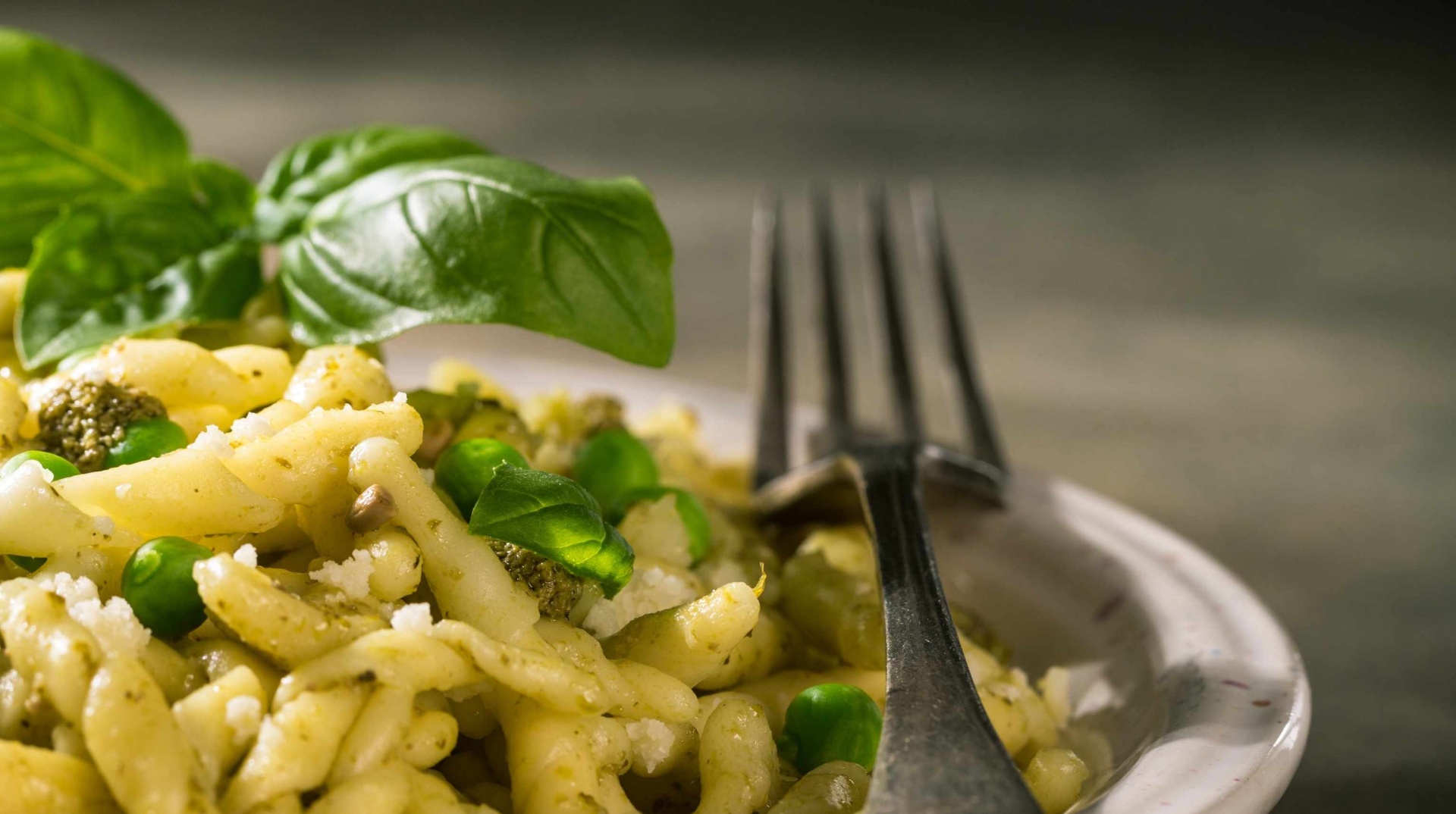 Classic Pesto Pasta & Sauce Combo
Categories: Special Bundles
Who doesn't love a traditional pesto pasta?
Well, probably someone who hasn't tasted a really good pesto :).
Luckily, you know where to get your authentic Italian basil pesto from.
Why not grab it together with the traditional paired pasta shape - trofie?
If you eat a lot of pasta, or like a quick meal, stock up on this combo.
You can keep it in your pantry for months, and use it when you only have 10 minutes time to prepare you dinner.
Shhh...no need to tell your guests, it only took you 10 minutes :).
MORE INFO
Trofie is a traditional Ligurian pasta with thick twisted solid strands that are chewy in texture. This pasta is traditionally served with pesto; its twisted shape allows the pesto to effectively stick to the pasta.
A very special and versatile sauce; basil pesto is full of flavour. The basil cultivated for this sauce grows high up on the hills of Liguria; a region in the Northwest of Italy known for its perfect growing climate. This sauce is ideal with Trofie pasta, its shape allowing for the sauce to thoroughly stick to the pasta.
For ingredients, how to cook, and packaging info. please go to the individual product pages.
Comments and reviews for Classic Pesto Pasta & Sauce Combo
Be the first to write a review
Browse delicious artisan foods
---
FREE SHIPPING for orders over 50 €
---
---