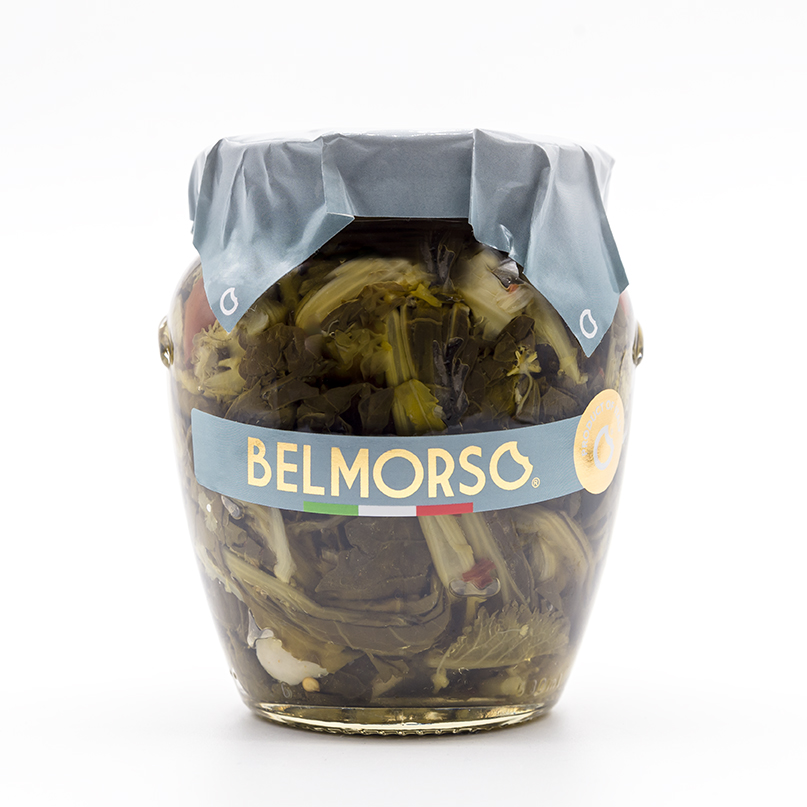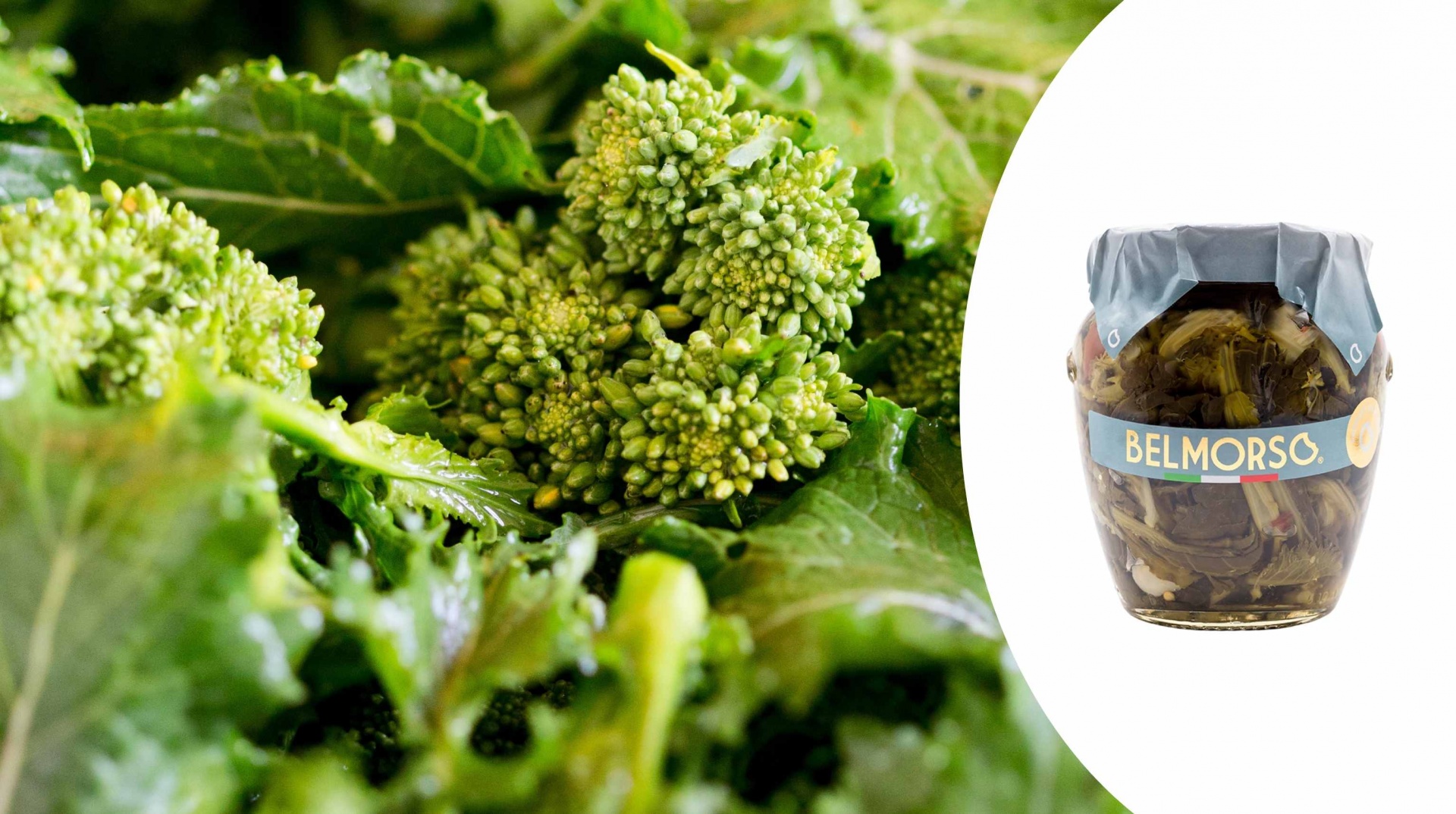 Cime di rapa
Categories: Vegetables
Whichever way you call them broccoli rabe / turnip tops / rapini, or in Italian cime di rapa, these vegetable in a jar is a delicious one to have in your pantry.
One of the more traditional vegetables from Puglia, fantastic on bread after heating them up in a pan, gnammy :)
Add it to pasta to make the traditional dish Orecchiette with Cime di Rapa from Puglia.
Add them to tarts, stews, or enjoy them in panini and as a side.
Or you could get some and make this simple pasta suggested by Mike.
Here's what Mike says:
A unique and powerful flavour; lovely with some garlic, a nice olive oil, and some good quality pasta. Simple and delicious.
Have you tried these recipes featuring them?
1. Sausage ravioli with Cime di Rapa
2. Sausage panino from Puglia
Find them on our blog www.belmorso.com/recipes.
Comments and reviews for Cime di rapa
Be the first to write a review
Browse delicious artisan foods
---
FREE SHIPPING for orders over 50 €
---
---