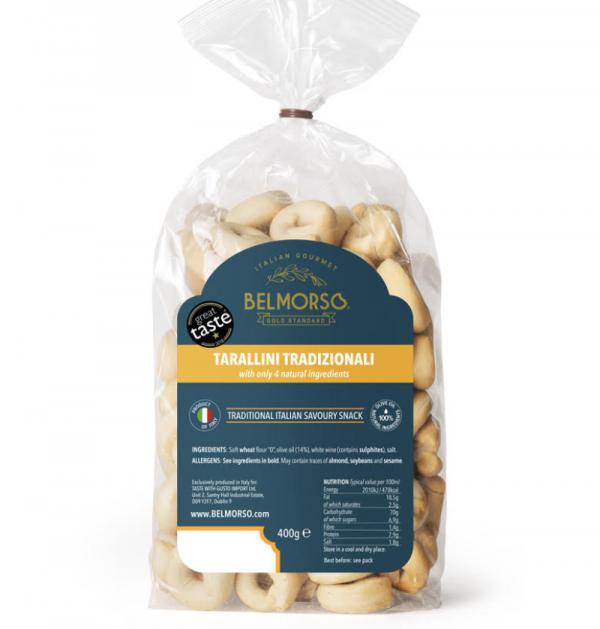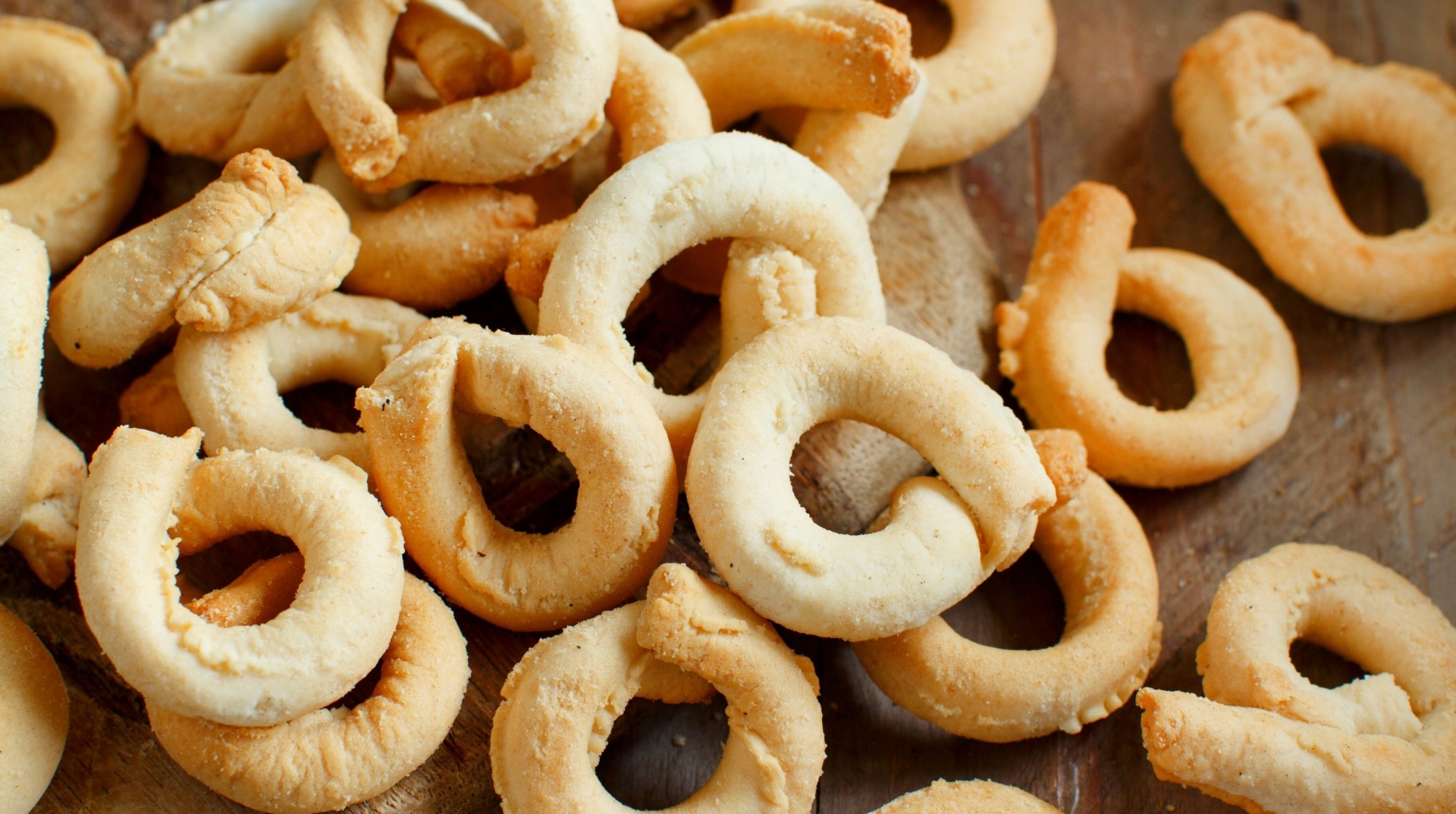 Belmorso Tarallini Tradizionali
Categories: Baked Products
Belmorso Tarallini Tradizionali Bread Bites are a tasty, crunchy and versatile snack food full of flavour. A healthy alternative to bread or bread sticks they are created with the finest ingredients - you will love these Tarallini Tradizionali!
Our tarallini are the smaller version of the iconic Apulian snack tarallo. Because they are small, they make the perfect bite whether you enjoy them on their own, dipped or with your antipasti.
Wondering what is a tarallo?
It's a delicious alternative to a breadstick or cracker, that comes in a twisted circular shape. Taralli crackers are made following a simple recipe. Taralli ingredients include mainly flour, water, extra virgin olive oil, white wine and seasoning.
You can also find sweet taralli biscuits with or without chocolate.
How to eat taralli?
Snack on them on their own.
Dip them in cannonata, artichoke dip, black or green tapenade.
Enjoy them with a piece of cheese, an artichoke or a sundried tomato.
Did you know you can also cook with Traditional Tarallini?
Here's a list of recipes from the blog that features our tarallini:
- Caprese Salad with Tarallini
- Healthy Apple Crumble with Tarallini
- Cialedda or Cucumber salad from Puglia also features Tarallini
- Pistachio Ice Cream Layered Cake is made with Tarallini Tradizionali
- Stuffed Breaded Chicken Rolls have a tarallini breading
- White Chocolate and Raspberry Cheesecake has a base made out of Tarallini
- Sausage Potato Croquettes made with Tarallini
- Nutella Tarallini Tarts
Shop tarallini now, snack on them and try one of the recipes above.
Comments and reviews for Belmorso Tarallini Tradizionali
Be the first to write a review
People who likes Belmorso Tarallini Tradizionali, also buy:
Browse delicious artisan foods
---
FREE SHIPPING for orders over 50 €
---
---