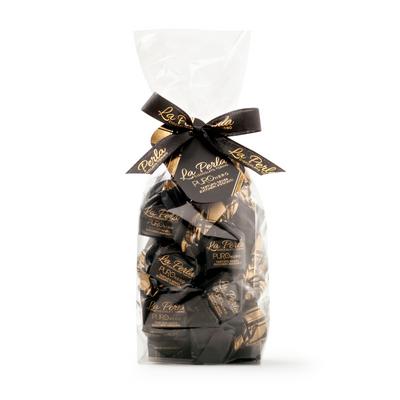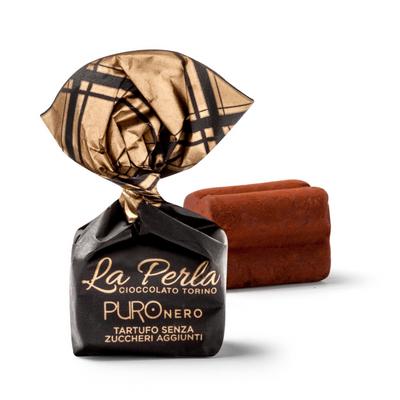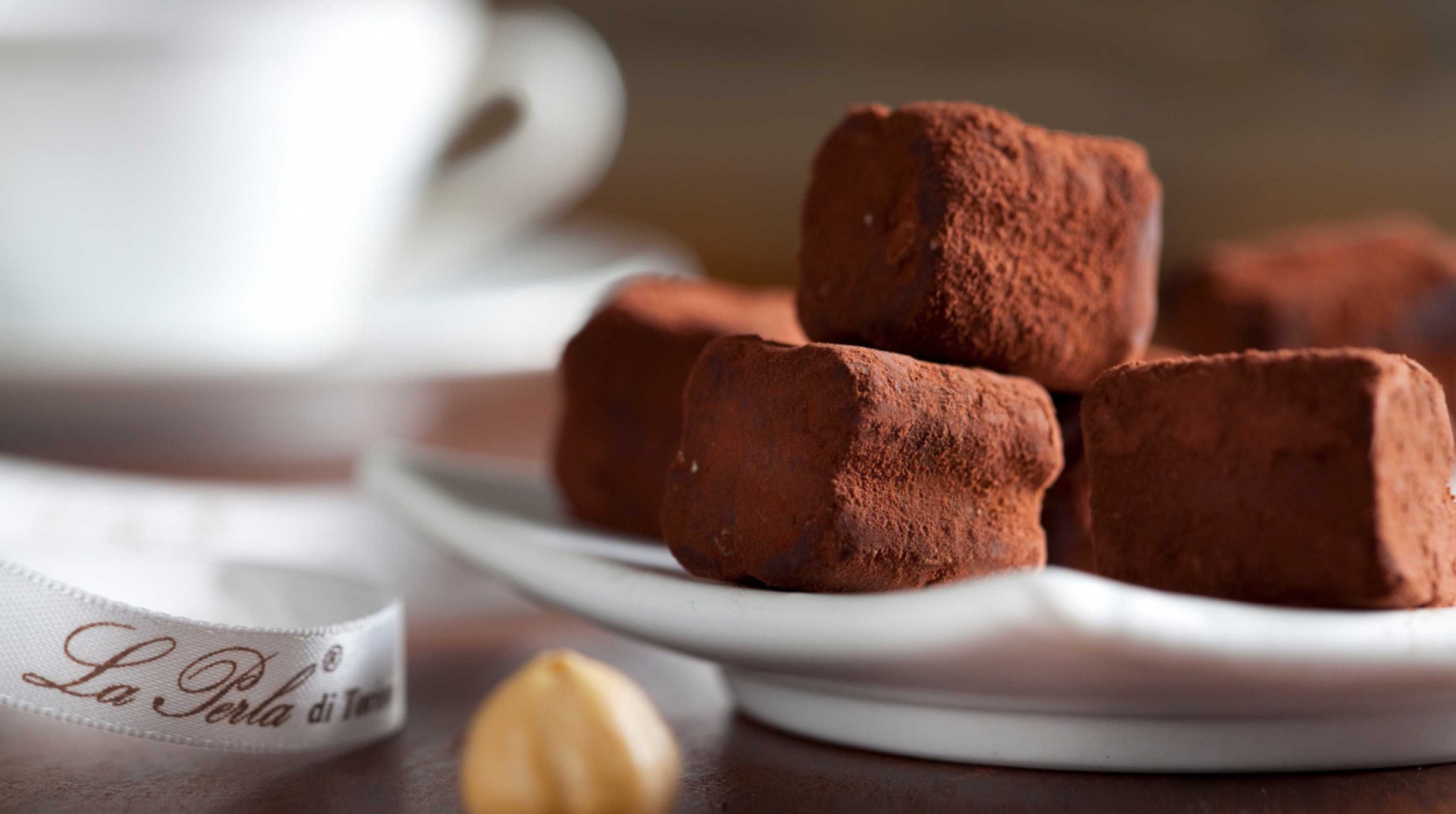 Pure Black Dark Chocolate Truffles with PGI Piedmont Hazelnuts (no added sugars)
Categories: New Products
(Order Now & we'll deliver them first week of December.)
If you are all about dark chocolate, and enjoy savouring its bitter notes, you are going to love these Pure Black Dark Chocolate Truffles, made extra delicious by the crunchy and buttery Piedmont hazelnuts.
Gift a bag to a friend who truly loves dark chocolate, and you will be gifting them moments of true decadence.
In collaboration with La Perla Torino we are bringing to you the best artisan chocolate from the chocolate capital of Italy, Turin.
Did you know that Turin is famous for chocolate making since 1500? It's the city of Bicerin (the traditional hot drink made with espresso, milk and chocolate served in a tall glass), the gianduja cream (a spreadable chocolate cream made with hazelnuts PGI from Piemonte), and the iconic gianduiotto (the ingot shaped chocolate hazelnut praline famous all around the world).
These dark chocolate truffles are the perfect gift for someone with food intolerances (except for nut allergies) or a strict diet. They are gluten free, have no added sugars, and are vegan friendly.
We only have a limited supply of these.
ADD ONE OR MORE PACKS TO YOUR CART NOW. 
Pasta di Cacao, Nocciola Piemonte IGP (35%), Edulcorante maltitolo (26%), Burro di Cacao, Cacao in Polvere, Emulsionante: Lecitina di Soia, Aroma Naturale di Vaniglia. Può contenere tracce di latte, arachidi, uova e altra frutta a guscio. (Cacao non UE), (Cacao: 43% min.). Senza glutine. Un consumo eccessivo può avere effetti lassativi. Conservare in luogo fresco e asciutto.
200 gr bag of dark chocolate truffles with no added sugars
No gluten
No added sugars (contains sweetener)
Vegan friendly
Comments and reviews for Pure Black Dark Chocolate Truffles with PGI Piedmont Hazelnuts (no added sugars)
Be the first to write a review
Browse delicious artisan foods
---
FREE SHIPPING for orders over 50 €
---
---